I have to admit, I was surprised to see the lineup at such a relatively unknown festival called Festy this year. Where else can you see Americana stalwarts Josh Ritter and Justin Townes Earle on the same day? And when my wife and I waltzed in to the show at a hair past noon, I was stunned at how few people knew about it.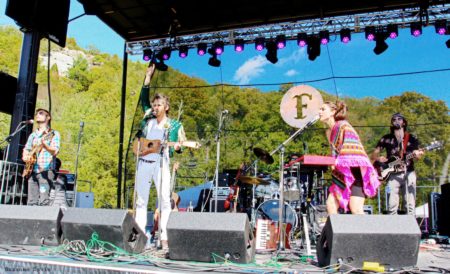 We watched our old friends, David Wax Museum. David and Sue Slezak are still some of the most unique songwriters out there. They played many early tunes from albums up through Knock Knock, Get Up. They also sprinkled in newer songs that add in even more musical blending from 2015's Guesthouse. The Donkey Jawbone is certainly still their most unique instrument but not the only one that I hadn't seen before but their Mezo-American style is still alive and well.
The highlight for me was Josh Ritter. His records have been unique with a familiar thread running through them. His long set (two hours) felt like a full on concert. Compared to the sets at Newport Folk Fest, this felt like hitting the jackpot. Ritter gave the fans a treat with selections from throughout his career including several new tracks. Unreleased songs "Feels Like Lightning" and "Cry Softly" took on a rockabilly/Johnny Cash vibe. It's not something that I would have thought of as Josh's strength but he pulled them off without a hitch. Ritter has a new guitarist Mark Erelli who easily moved through all of Josh's genre tangents. He pulled off the rockabilly style and provided spot-on harmonies.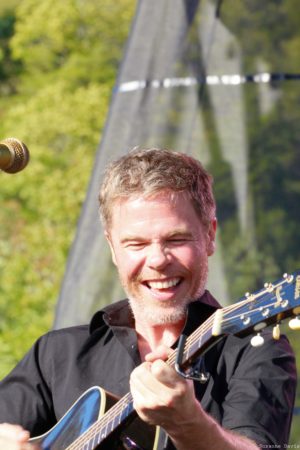 The wildcard of the day was Justin Townes Earle. He took us by storm at the Big Surprise Show way back in 2009 with an acoustic set. He's since added a band and I couldn't help but miss the old solo man with a guitar JT Earle. On this day, he did not disappoint. Earle stepped on stage by himself and announced that his wife told him that he "kept playing the same songs" and he was going to change that. And he certainly did. Earle's unique guitar style is well suited to the solo performer and voice. He breathed new life into old favorites like "Wanderin'," "John Henry," and "Ain't Waitin'." Newer tracks took on a new life when in Earle's capable hands (needing no other adornment). His fingerpicking had the bass heavy quality and took elements from country flat-picking as well. I think it's time he kicked out the band more often.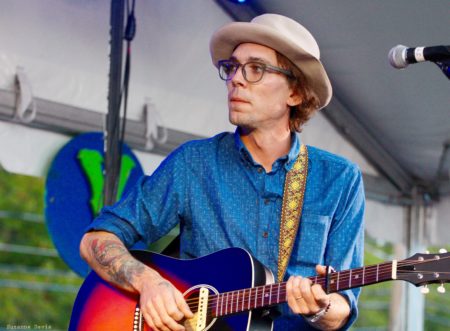 The Wood Brothers were the biggest band of the day. Their set certainly excited the crowd just as the lights went down. They were one of the newest bands for me and their bluesy sound certainly surprised me. I'd say they're stylistically southern blues rock mixed with Avett Brothers sounding vocals from Oliver Wood. "Ophelia" was a standout.
Day 1 felt too quiet for the quality of tunes. Lots of fun games too.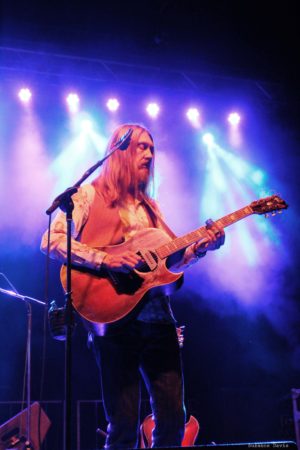 All Photos by Suzanne Davis McMahon
---
About the author:
Jeff is a teacher in the Boston area. When not buried correcting papers, Jeff can be found plucking various stringed instruments and listening to all types of americana music.
---