Every fall, The Americana Music Association gathers members, artists and music fans together in Nashville for its annual conference. Starting with the annual Americana Music Awards and continuing through four days of showcases and panel discussions, it is a tremendous celebration of Americana music.
---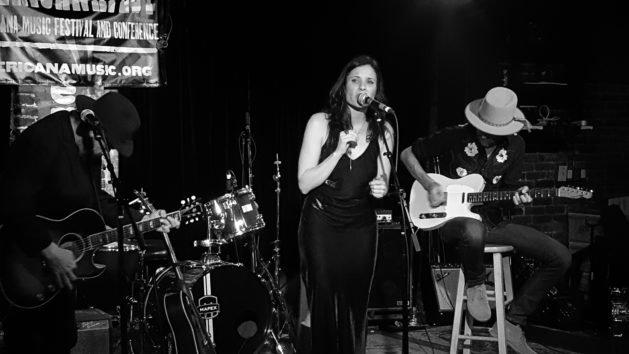 SHANNON MCNALLY
It's become something of an annual tradition to close out the week of official showcases at the Basement, a gritty club on the south side of town. It's not intentional – it's just that the artists with the closing slot over the past few years have been at the top of my must-see list.
This year was no different, with Shannon McNally filling said spot. She made note early on that she wasn't sure what to expect from the festival closing time slot. She needn't have worried. The room was full with people whom McNally would later refer to as "music listening champions."
Accompanied by guitarists Colin Linden and Audley Freed, McNally wowed the crowd with her voice and songs (not to mention her own guitar prowess). A cover of the Band's "It Makes No Difference" was simply sublime – and the perfect way to close out the week.
---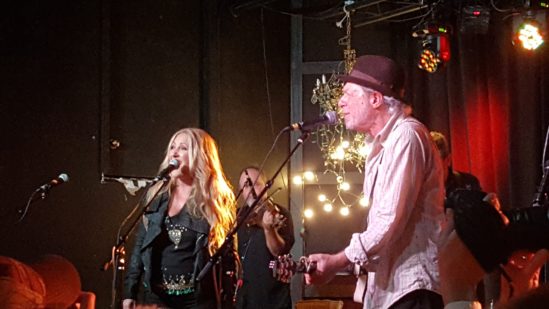 BUDDY MILLER
In previous years, Miller's official showcase has been more of calvacade of friends and special guests. While a few friends did pop up to join Miller this year (Lee Ann Womack, Jim Lauderdale), it was primarily a showcase of Miller's solo work. Hallelujah, I say. Although Miller hasn't released a proper solo album since 2011 (a real shame), his catalog is filled with some of the moving songs that you'll ever hear, several of which he performed for a capacity crowd. Among the highlights were "Chalk" (written by his wife Julie) and "Wide River to Cross" (co-written with Julie).
---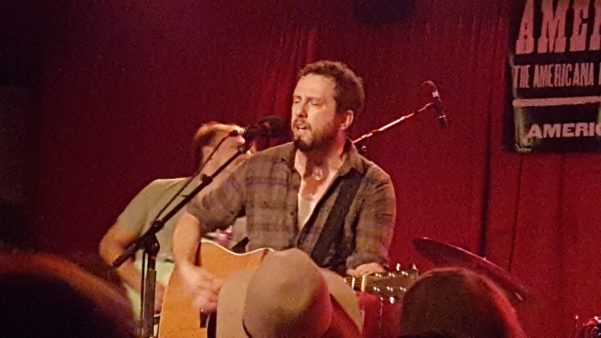 WILL HOGE
Although one might be tempted to call it home field advantage, Nashville artist Hoge served up a solid set of rock and roll. The set list offered an abbreviated survey of his nearly 20-year career with an emphasis on foot-stomping, sing-along anthems that fired up the crowd. He also whetted our appetites with a new song destined for his next album.
---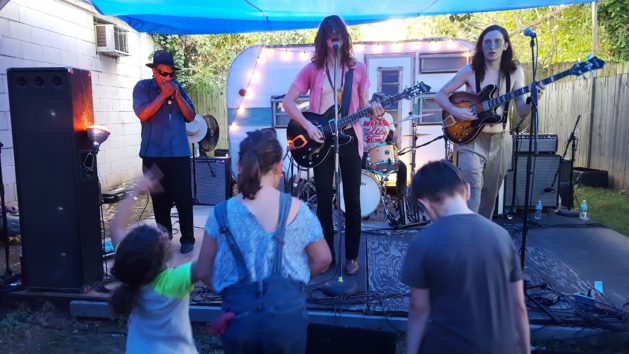 BLACKFOOT GYPSIES
Raw, electrifying power. Blackfoot Gypsies are a quartet that is more like a power trio joined by a rip-roaring harmonica player. Think the Rolling Stones in their prime, served up by guys (save the harmonica player) who weren't alive when Mick, Keith and company recorded those classic albums. The quartet balance their rock fury with a casual stage presence that made their show even more exhilarating.
Don't believe me? Ask these three kids who were letting loose in front of the stage. "I'll take that any day of the week," said singer/guitarist Matthew Page after the show when I spoke with him about being upstaged by the trio, two furiously dancing and one with supreme headbanging skills. Our rock and roll future is apparently in good hands.
---
About the author:
Mild-mannered corporate executive by day, excitable Twangville denizen by night.
---