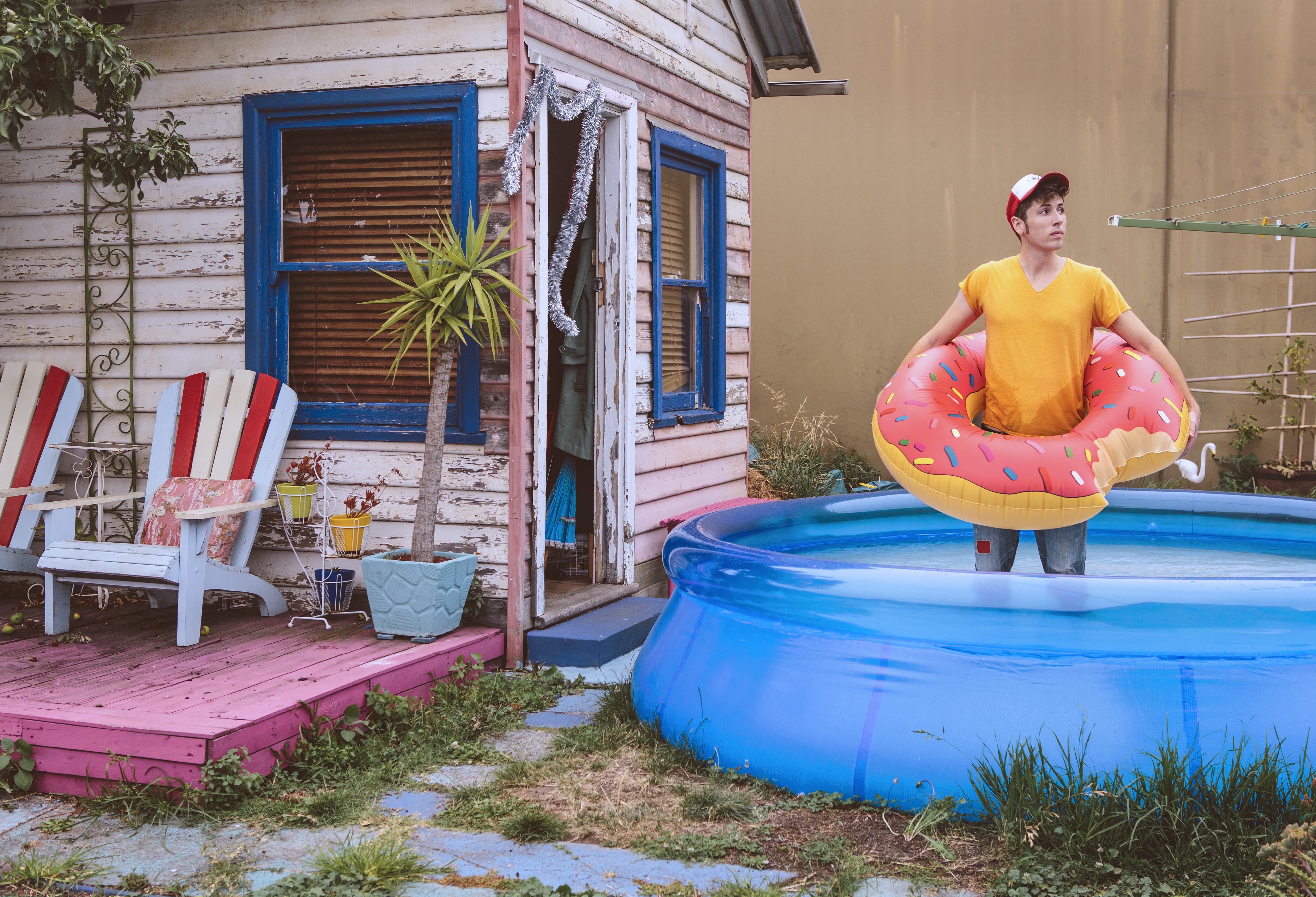 At one point in every musician's career, he or she has done some D.I.Y. touring.
Brett Newski
has become a zen master at it. Last year he spent 3.5 months on a planes, trains and automobiles journey around the world – an itinerary that would make even the most hardened traveler wince.
Somehow Newski managed to pull together a new album in the midst of his travels. If this new video is any indication, the forthcoming Land Air Sea Garage will contain plenty of Newski's sharp, cynical and insightful, well, world view. It will also, no doubt, fill the garage with plenty of catchy pop hooks.
Here's the premiere of "Garage," along with Newski's story about the album and video.
Posting up in the Sri Lankan jungle for three weeks, my manager Danimal and I were putting the finishing touches on a new album called Land Air Sea Garage. We were on the final leg of a 3.5-month world tour across Europe, Asia, Australia, and America, playing shows while simultaneously writing, recording, and mixing an LP. It was a completely manic, yet cathartic effort. The process tested the limits of our willpower, friendship, physical stamina and mental toughness. By the end of tour we had circumnavigated the world once over, assembling 11 songs across four continents.

Garage was shot in Prague by Dutchmen Cyrion Willems (Mokum Sessions). It's a song about pulling oneself out of limbo by ignoring the pressures of outdated social "norms" set up by old dead white guys who didn't have the internet.
Never one to rest on his laurels, Newski is about to embark on yet another globe-trotting D.I.Y. tour. He'll be starting in Europe, with visits to Hamburg, Vienna and Belfast, to name just a couple of his planned tour stops. Keep an eye out even if you're not in Europe as you'll never know when Newski will show up in your town. Or on your couch.
---
About the author:
Mild-mannered corporate executive by day, excitable Twangville denizen by night.
---