Every once in awhile, there is an artist whose album is so anticipated by the Twangville Posse that a number of us pile on for a team review. Sarah Borges, who has just released a new ep called Good and Dirty sits firmly in that category.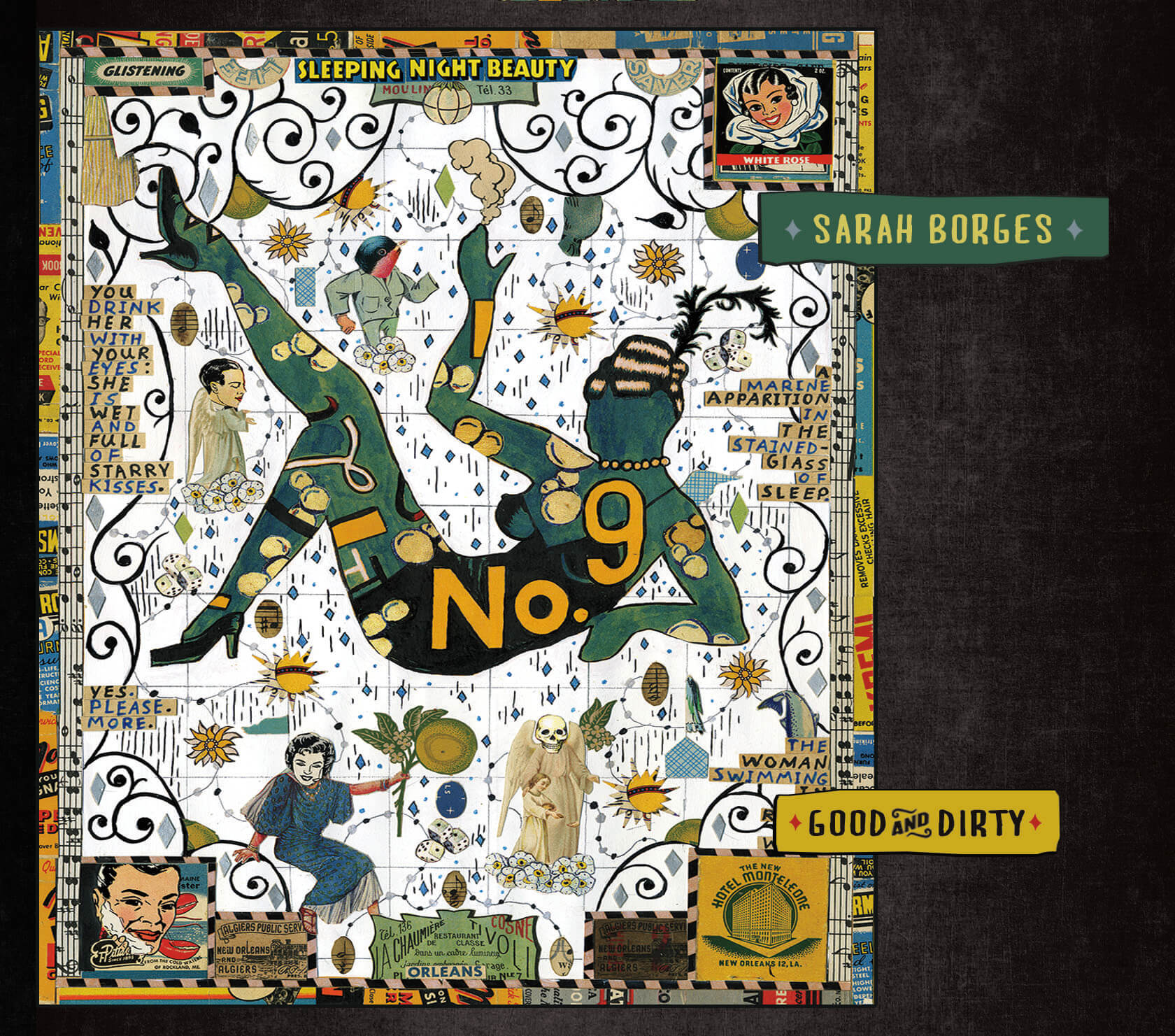 ---
MAYER'S TAKE
Sarah Borges means business. While she has never been one to pull her punches, she really comes out swinging on on Good and Dirty, her new ep release.
Things kick off with the hard-charging "Tendency to Riot." Ferocious drums and thrashing guitars goad the singer on as she declares "I have a tendency to riot when my worst fears are coming true." The guitars nearly come unhinged during a mid-song solo before they veer back into the chorus. Consider this an early candidate for rock song of the year.
That song, along with "Caught By the Rain" and "Lucky Us," form the focal point for the ep. The three tracks crackle with anxiety, punctuated by the tension in producer Eric "Roscoe" Ambel's masterful guitar and the touch of vulnerability in Borges' otherwise decisively assured voice. "I'll tell you true I'm running scared, I'm not just running blind," she confesses on the brooding "Caught By the Rain" while "Lucky Us" is a tale of heartbreak that comes as close to a ballad as you'll hear here.
Borges' lets her proverbial hair down on the mischievous "Band Girlfriend" and "Purple GTO." The former pays tribute to musical groupies while the latter chronicles an ultimately successful quest to acquire the classic muscle car.
With a bit of impassioned rock and a bit of playful fun, Good and Dirty finds Borges in fine form.
---
SHAWN'S TAKE
On her latest release, Good and Dirty, our favorite rock goddess Sarah Borges delivers an updated version of lo-fi rock/punk that brings The Runaways and Liz Phair to mind. The EP opens with "Tendency To Riot," a bass and drum heavy sledgehammer of a tune admitting "I loved the drinking more than I ever loved you."
"Caught By the Rain" follows that with a more guitar-centric rocker that recounts a trip that really didn't go as planned. Next up, "Band Girlfriend" really channels The Runaways with a less-than-flattering commentary on groupies.
After a slower ballad, "Lucky Us," Borges finishes with my favorite on the record, "Purple GTO." It's a story of teenagers being defined by their car and a tale of how Dad helps get the coveted vehicle, regardless of whether he thinks it's a good idea. The song is a cover, but to the extent there were any autobiographical elements to it, I'm sure it had four-on-the-floor and glass-packs. That's just how Sarah rolls.
---
TODD'S TAKE
Flaming Lips-esque distorted drums and big guitars is how Sarah's new EP begins. (Or is that Steve Earle-era Ambel produced drums.) "Tendency to Riot," the aforementioned track, is made for cranking to 11 and driving in the sun while singing along. It's the heaviest of the bunch, but the bluesy riffs in "Purple GTO" and "Band Girlfriend" are also just as fun and catchy. Good and Dirty is a short (too short) and sweet offering from Ms. Borges.
---
---
About the author:
The Twangville Posse listens to music. Lots and lots of music.
---