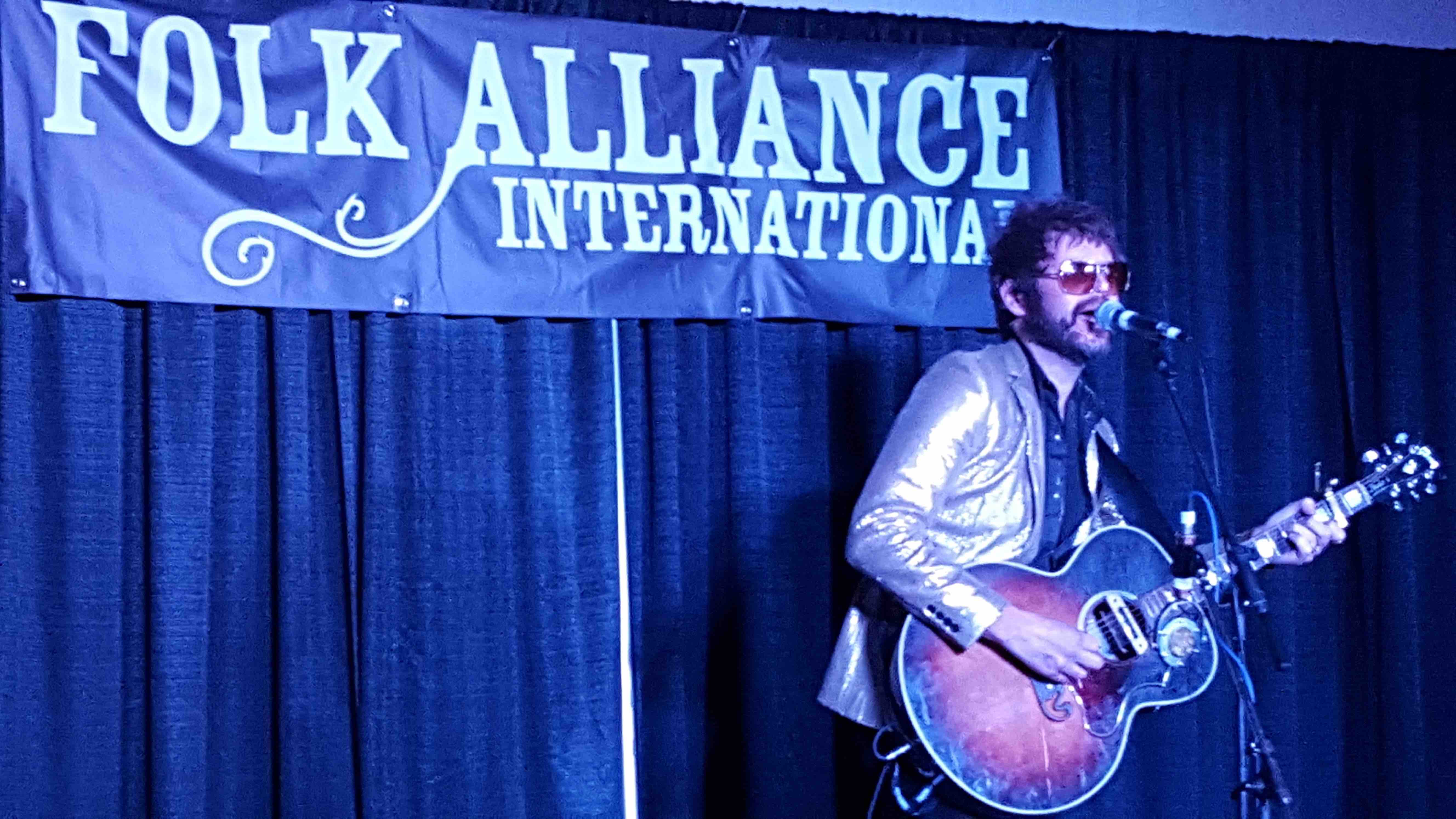 Twangville returned to Kansas City two weeks ago for the annual Folk Alliance Conference. As we wrote last year, Folk Alliance is a different than your typical music conference or festival. For starters, the attendees are overwhelming musicians (save party crashers like us). This translates into an all music, all the time philosophy. This comes to life in part through the impromptu jams that take place in all corners of the host hotel at all hours of the day and night.
It also carries through into a plethora of private showcases that take over three floors of hotel guest rooms. There are some in the afternoon but things really get started around 10pm and stretch into the wee hours of the morning. In some cases the guest rooms are cleared of beds and furniture for the performances; in others these items remain and become seating and set pieces for audiences and artists.
Over the next few days we'll be sharing some of the musical highlights from this year's event.
---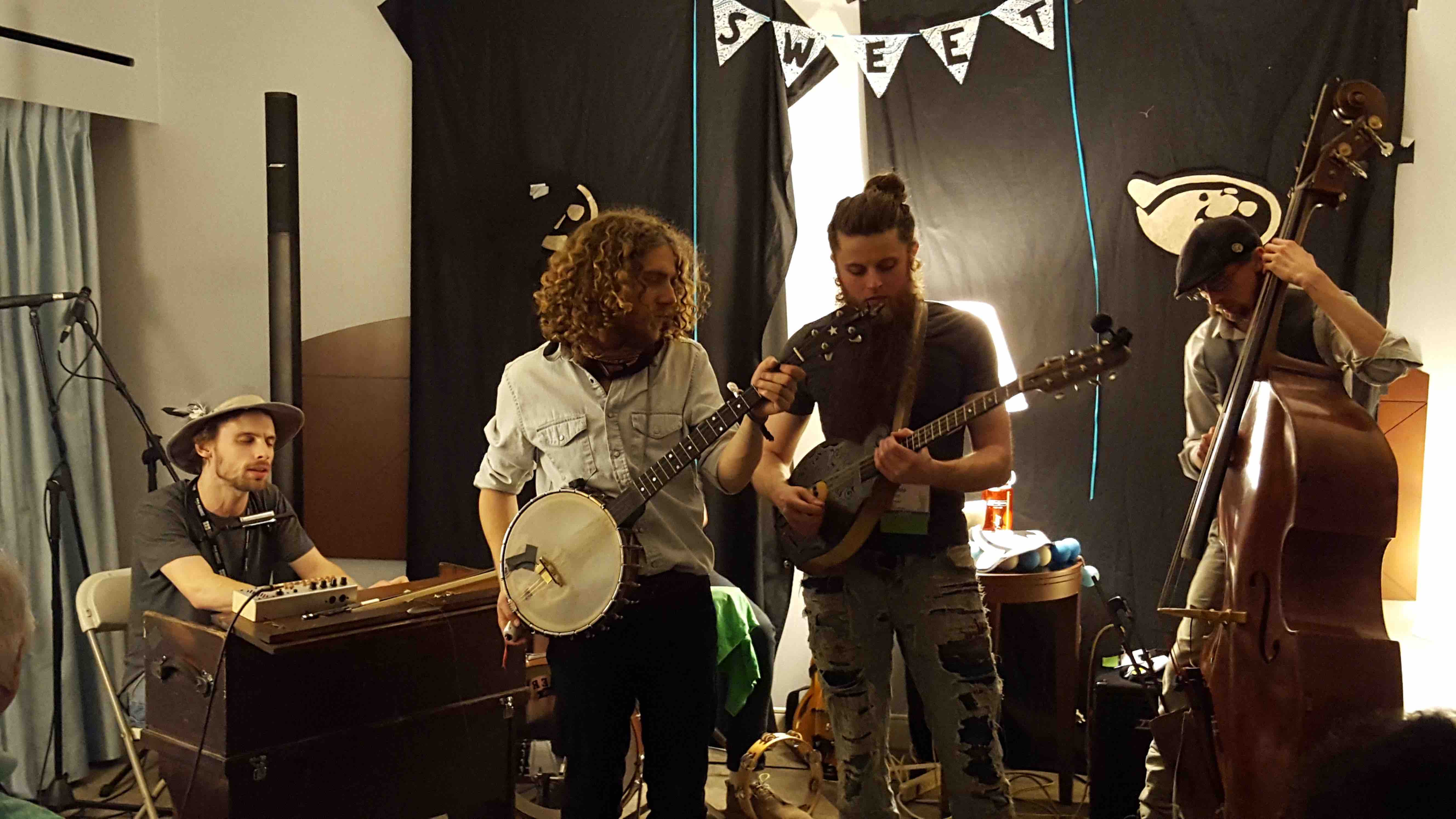 Parsonsfield
This Western, Mass-based quintet offer a potent combination of songwriting prowess and exceptional musicianship. When they weren't swapping instruments between every song, they were filling the room with melancholy melodies and brilliant harmonies. Their sets leaned heavily on songs from their recently recorded but not yet released new album. The only disappointment was the news that it may not appear until the fall. Rest assured, though, that it will be worth the wait.
---
The Show Ponies
A wonderful "new to me" band that caught my late night ear when I passed their showcase room en route to see another artist. Singers Andi Carder and Clayton Chaney have powerhouse voices that have the perfect blend of twang and soul. Carder, in particular, can rear back and let loose with fervor that recalls June Carter Cash. The band is rounded out by three equally talented musicians who, on occasion, jump in with some fine harmonies of their own. The setting lent itself to an acoustic folk/country set but I suspect that they've got some rock and roll in their bones as well.
---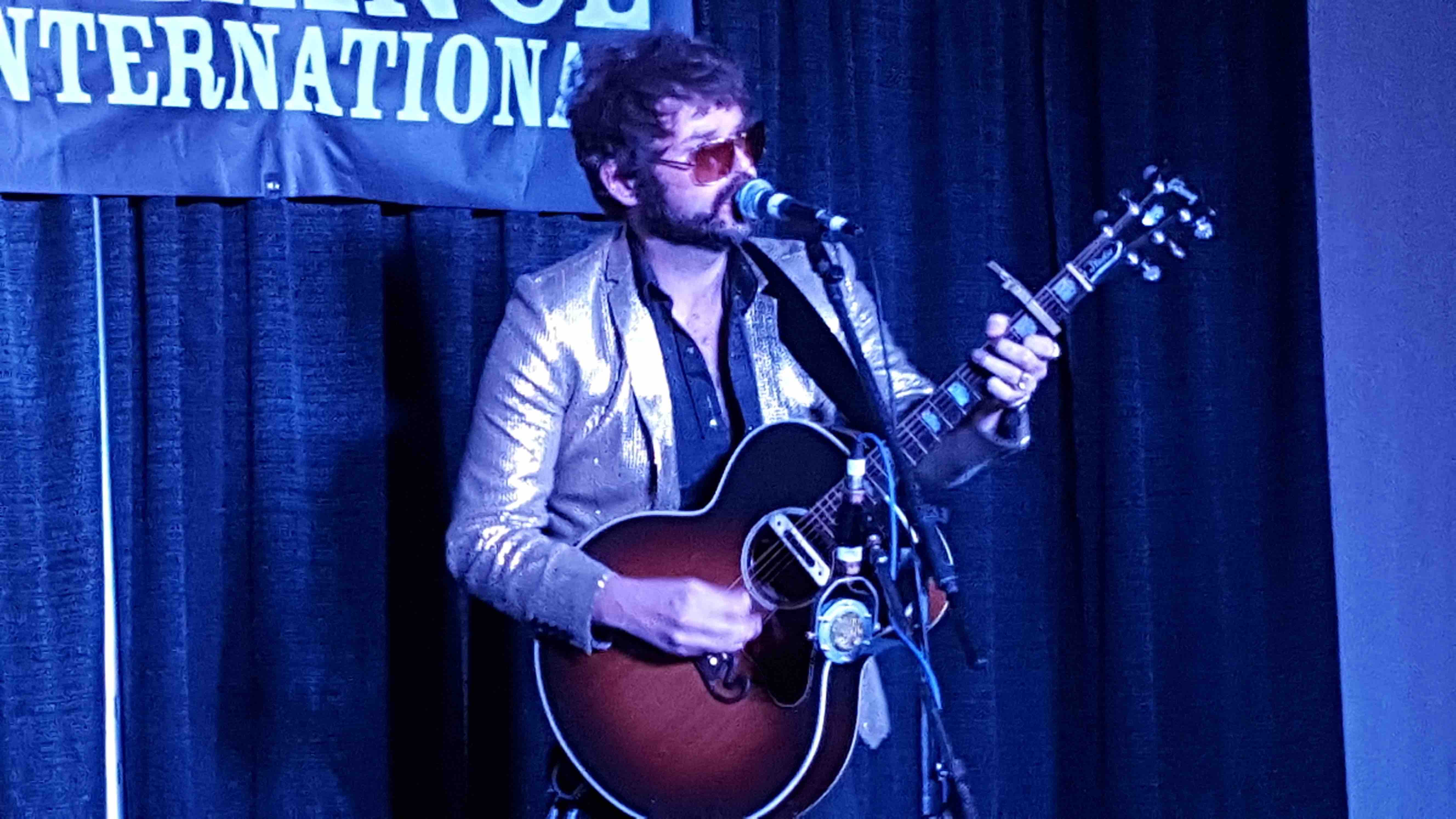 Henry Wagons
Take one part Merle Haggard and one part Ray Stevens and you'll end up with something like Henry Wagons. A consummate showman, the Aussie musician mashes up an outlaw attitude with a wicked sense of humor in both banter and song. His sets (I caught a couple) leaned heavily on his latest solo release, his strongest yet.
---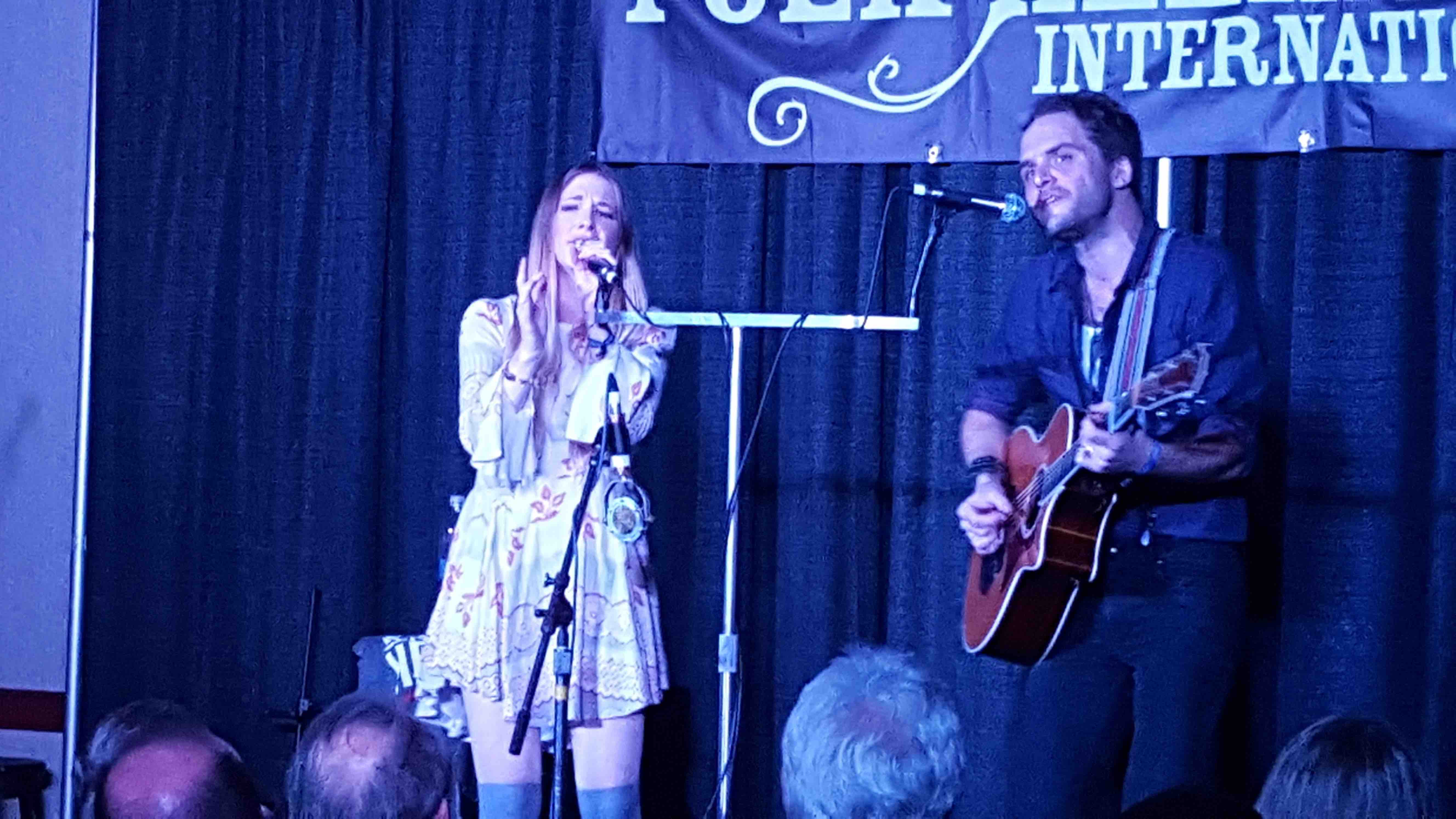 Flagship Romance
This was one of those instances where I decided to check out an artist about whom I knew nothing and was rewarded with a wonderful new discovery. The husband and wife duo of Shawn Fisher & Jordyn Jackson captivated a Saturday night crowd with just an acoustic guitar and their intertwined voices. Their songs and vocals have a simmering intensity that calls to mind the finer moments of the Civil Wars. I also suspect that Fisher used to play in rock bands as he tended to attack his guitar with an unbridled ferociousness.
---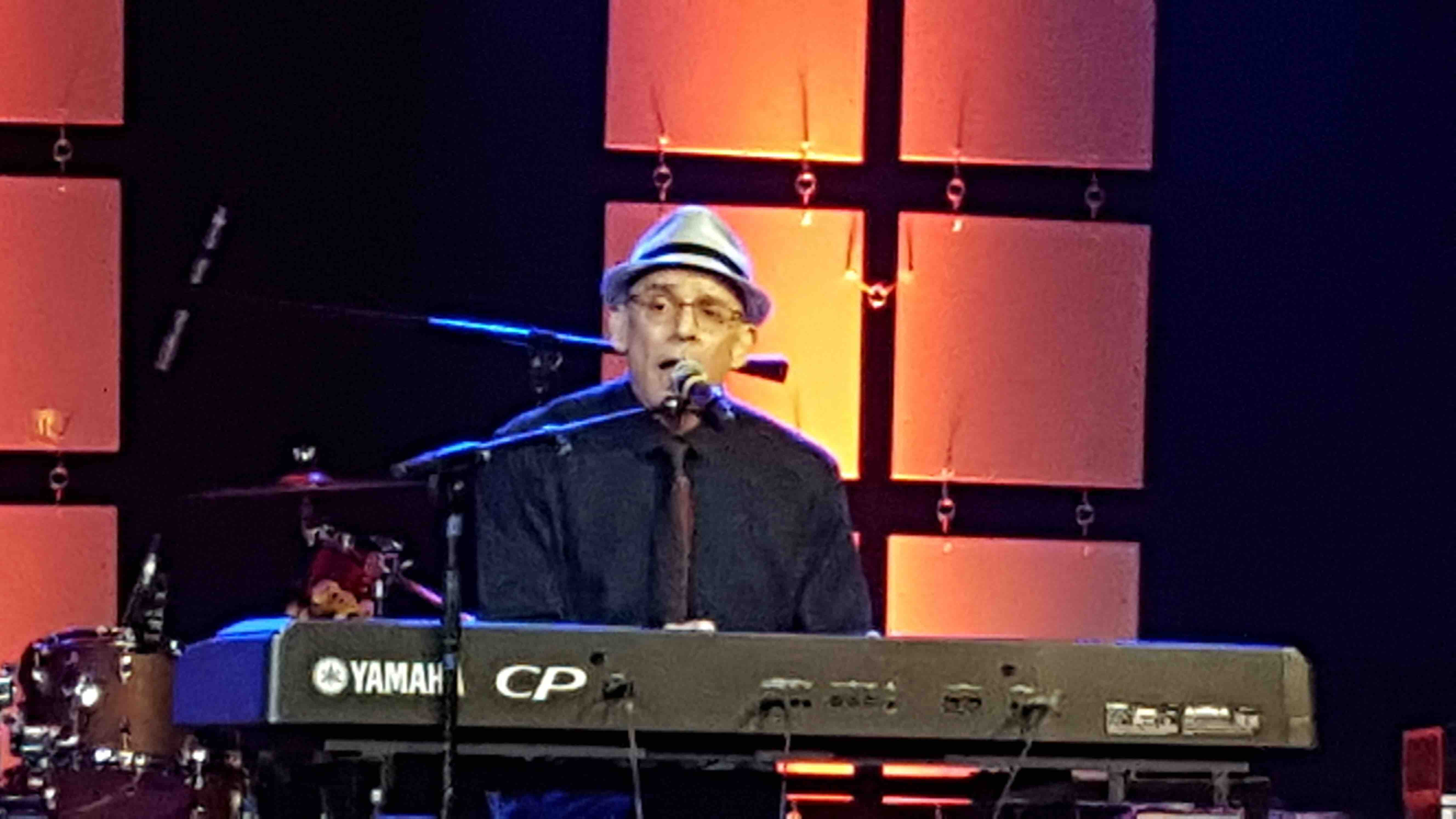 Kenny White
White has spent many a year as a sideman and producer, most notably working with Peter Wolf. Left to his own devices, however, he's a remarkable songwriter and performer who comes across as something of a more affable Leonard Cohen. His songs have a literary style that bristles with intelligence and humor which he brings to life with piano accompaniment that shifts effortlessly from frenzied to sublime.
---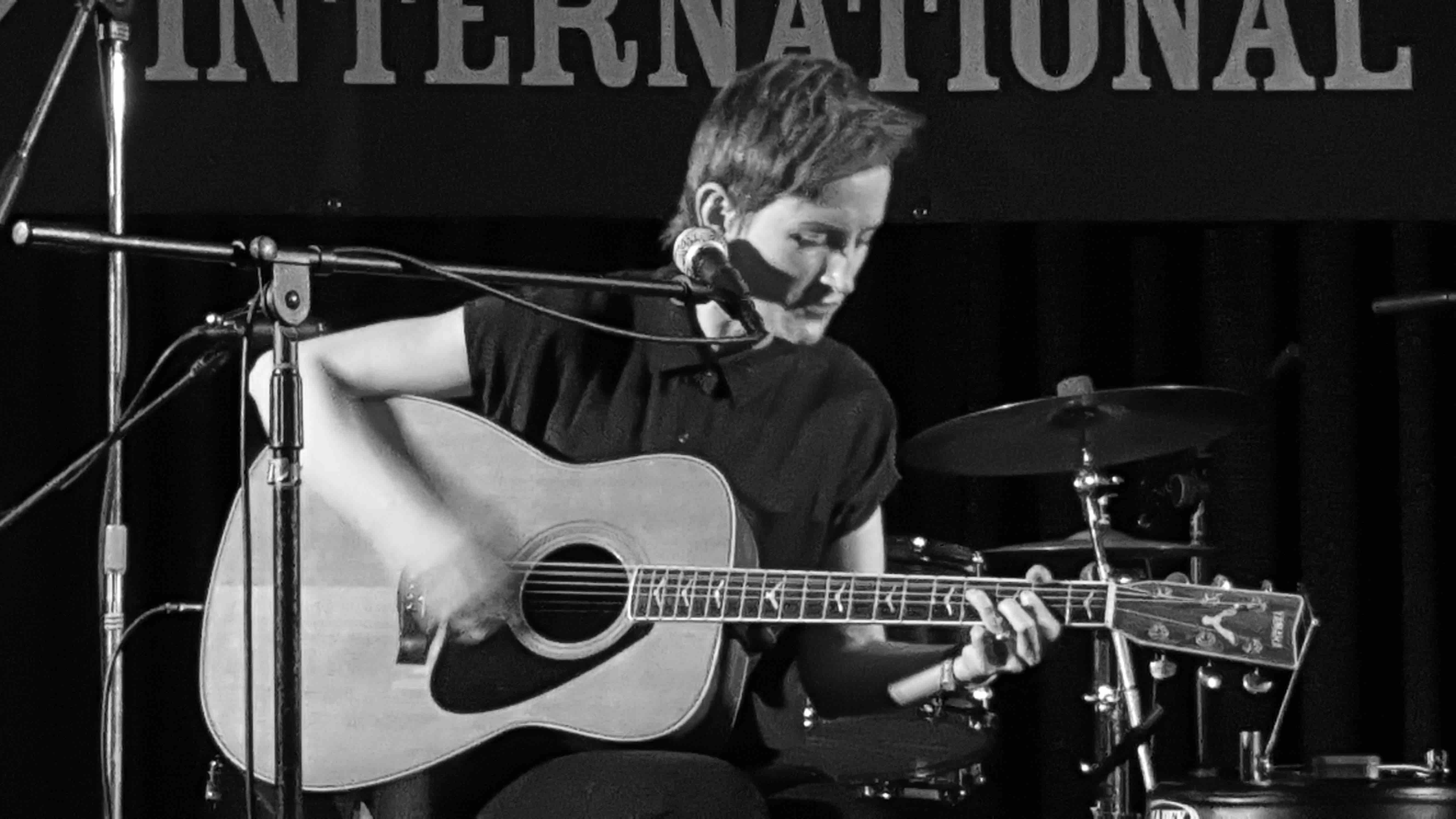 Mia Dyson
The Los Angeles by way of Melbourne, Australia singer-songwriter stripped down her usual electrified (and electrifying) style for a mostly acoustic performance. While some artists, or rather their songs, have a tough time making the transition, Dyson did so with ease. An all too short set (well, actually two separate sets) featured songs from her new ep, some favorites from her earlier albums and a fine Leonard Cohen cover.
---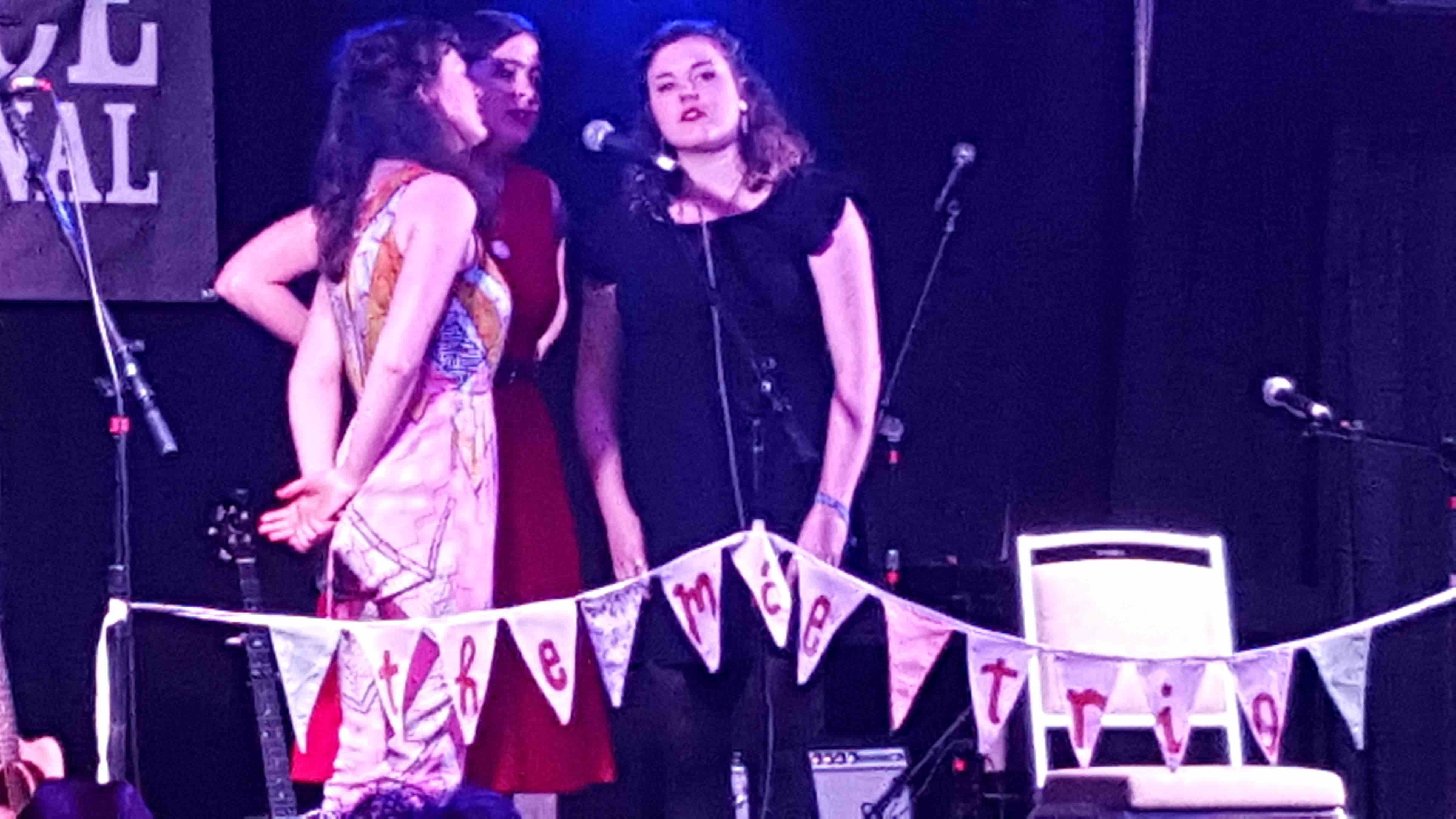 The Mae Trio
This Australian trio were a welcome discovery when they appeared alongside Mia Dyson and Henry Wagons and a few others in a songwriter's round. Their fellow musicians, not to mention the audience, were captivated by their magical harmonies. So much so, that they found themselves invited to join their fellow musicians on nearly every song. Not surprisingly, their performances shone brightest when they shared their own beguiling compositions.
---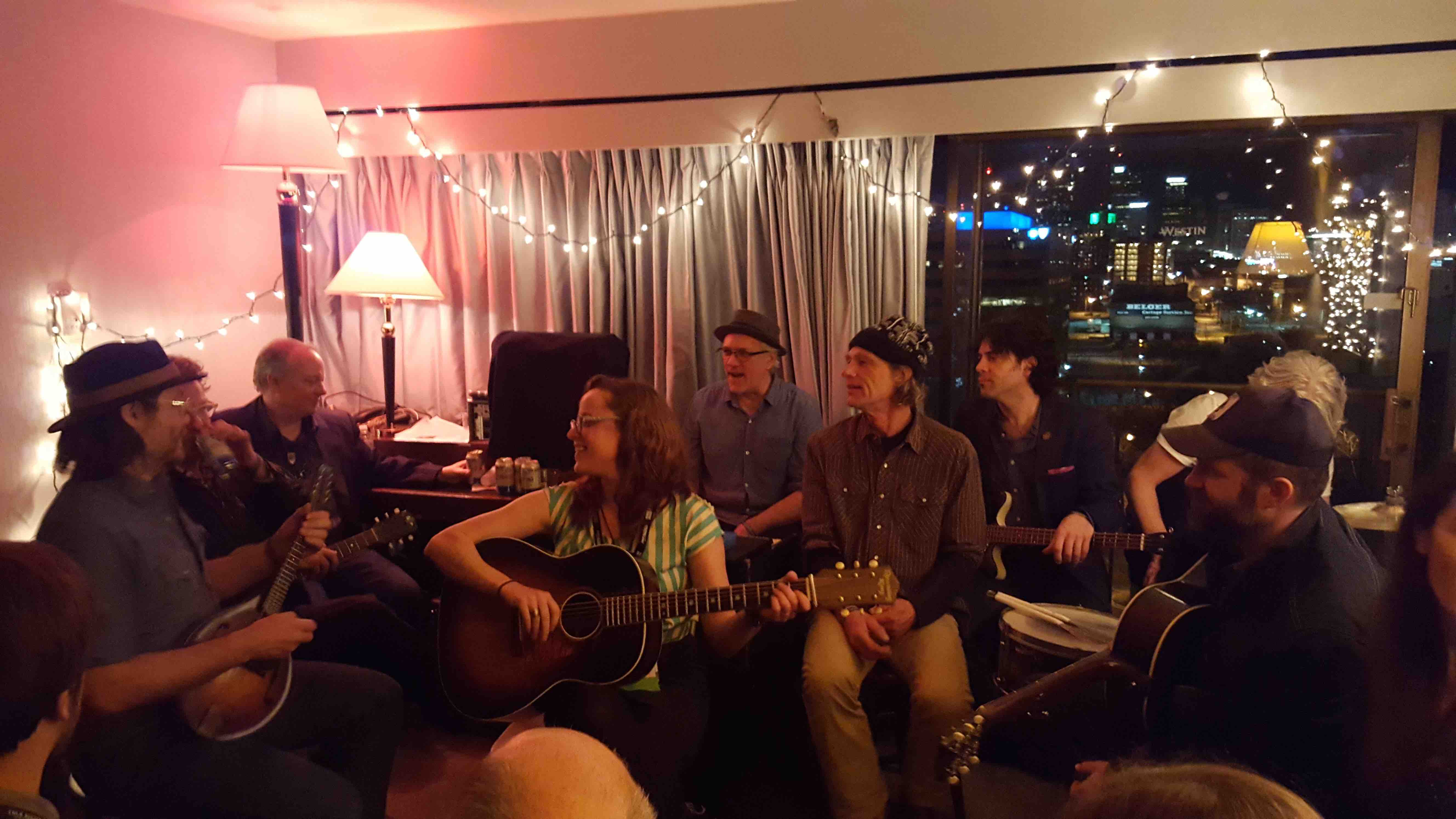 Session Americana
At this point it should be pretty apparent to long-time readers that we're big fans of this Boston-based music collective. On their own, they are a musical extravaganza who fill their sets with tremendous original songs and an infectious laid-back attitude. Yet they always crank it up a notch by inviting special guests to join them for a song or two. With a hotel full of fellow musicians, it made for some incredibly magical moments. Among our faves: the Session crew joined the Jeffrey Foucault band, Caitlin Canty and Miss Tess and the Talkbacks. Ten musicians crammed in a hotel room for a late night jam? Session Americana does it right.
---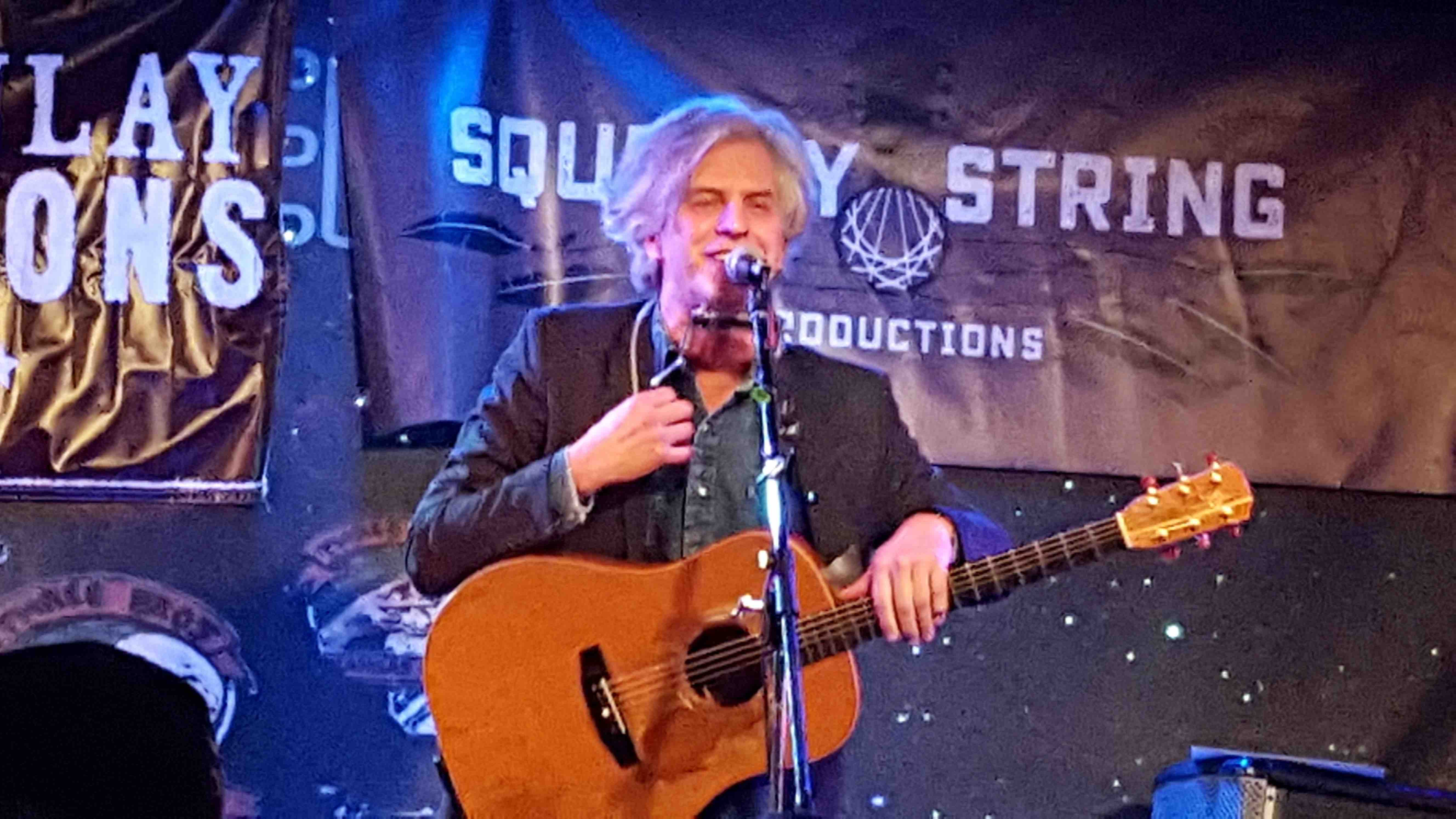 Bob Walkenhorst
No trip to Kansas City would be complete without catching the unofficial musical laureate of the area. Walkenhorst only played one show this year, an abbreviated acoustic set that took place across town from the host hotel. The brilliance of his songwriting shone that much brighter in the stripped down arrangements.
---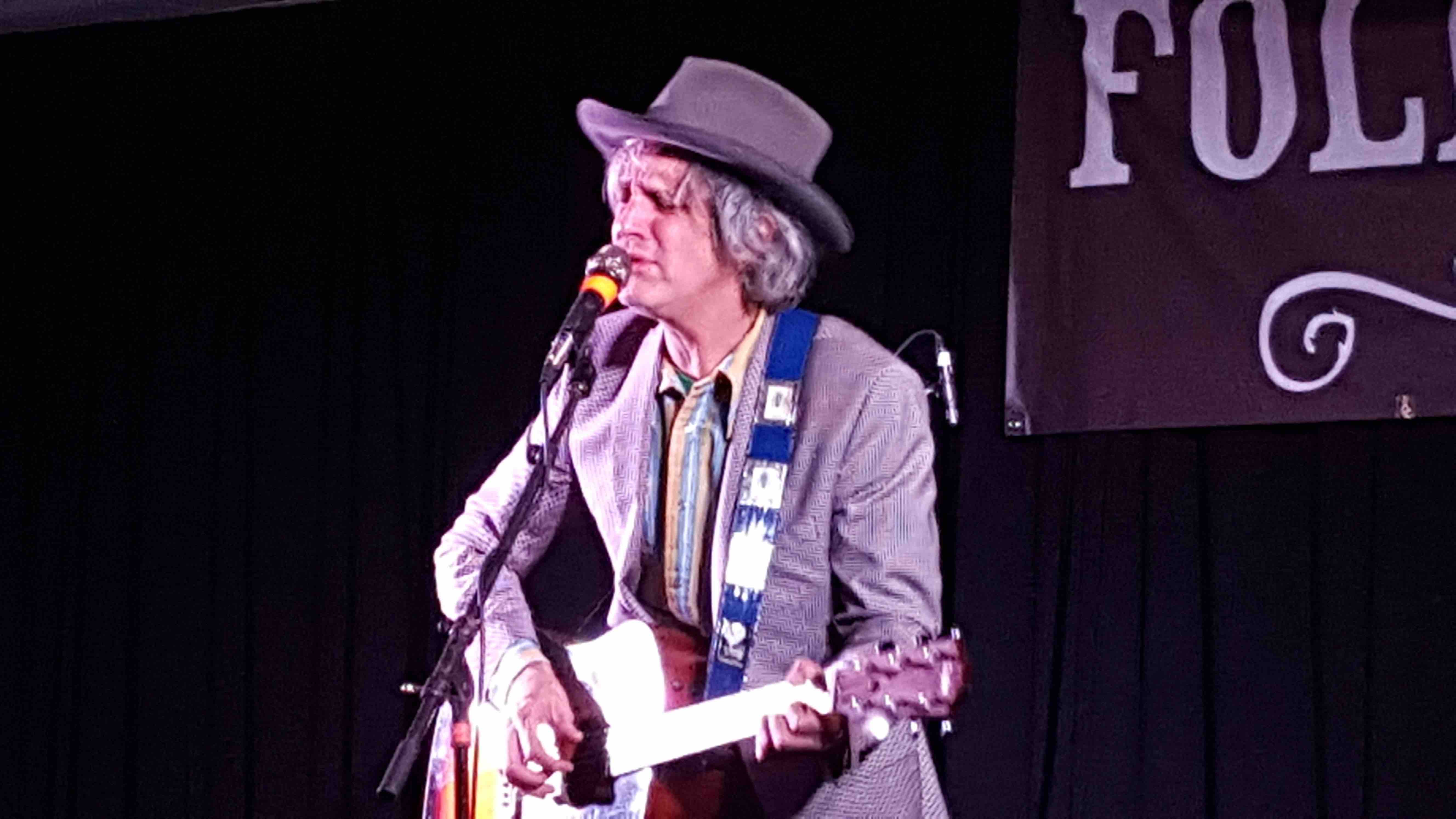 Steve Poltz
Steve Poltz is an entertainer extraordinaire, filling his sets with stories and banter that would make many a stand-up comic jealous. And then there are his songs, which one minute are amusing or ribald and the next are intoxicatingly sincere. Either way, he never ceases to put a smile on the faces of his audience.
As a special bonus, his final set in the wee hours of the morning turned into an impromptu celebration of his birthday. Poltz sprawled himself across the floor of the hotel room as his friends and fellow musicians passed around his guitar and serenaded him with songs.
---
About the author:
Mild-mannered corporate executive by day, excitable Twangville denizen by night.
---