As Mick sings, "you can't always get what you want, but if you try sometime, you might find, you get what you need."  Turns out what I needed was Brother Nothing.  I've been listening to a lot of bluegrass, old-timey, acoustic music lately. Then, a couple of weeks ago, the release from Austin-based Brother Nothing crossed my desk.  With his Joe-Fletcher-meets-Brad-Roberts gravelly bass delivery, lead singer Josh Field was like a cold splash of water in the face right when you need to wake up.
Several styles weave their way through the disc.  The titular first cut is a slow burn, R & B number with a nice accent of Hammond B-3 that gives it an extra oomph of 60's.  Morning Shade (For Lily Beth) has that same subtle bit of organ, but with more a doo-wop/reggae feel.  At the other end of the tempo spectrum lays Amsterdam and D.O.A., with it's feedback guitar opening lick leading into a solid rock and roll number.  Cold Cold Ground and Anna Jade are slower tunes that look at the darker side of life and, listener beware, the lyrics are so powerful it's best not to be around sharp things. My favorite song on the record is Hippie, a reggae-laced admonishment to know what makes you happy and follow that where it takes you.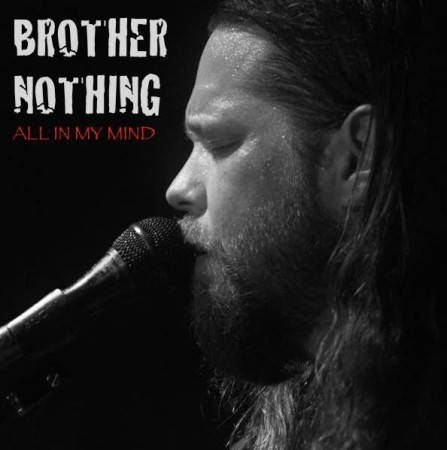 A big piece of what I think makes All In My Mind such a pleasure is that as counterpoint to Fields cigarettes-and-whisky lead vocals are a trio of back-up female singers.  Whether it's a background moan ala Pink Floyd's Great Gig In the Sky or as the first person counterpart to Fields second person narrative on Anna Jade, they bring a soprano brightness to virtually every song on the album that's surprisingly unique.
In the same way that Tom Waits is not everyone's cup of tea, I'm sure some listeners are not going to be very wild about Field's vocals.  But just like a Waits album, there's so much more to every song that you're doing yourself a disservice if you don't give it at least one good listen.
---
About the author:
I've actually driven from Tehatchapee to Tonopah. And I've seen Dallas from a DC-9 at night.
---