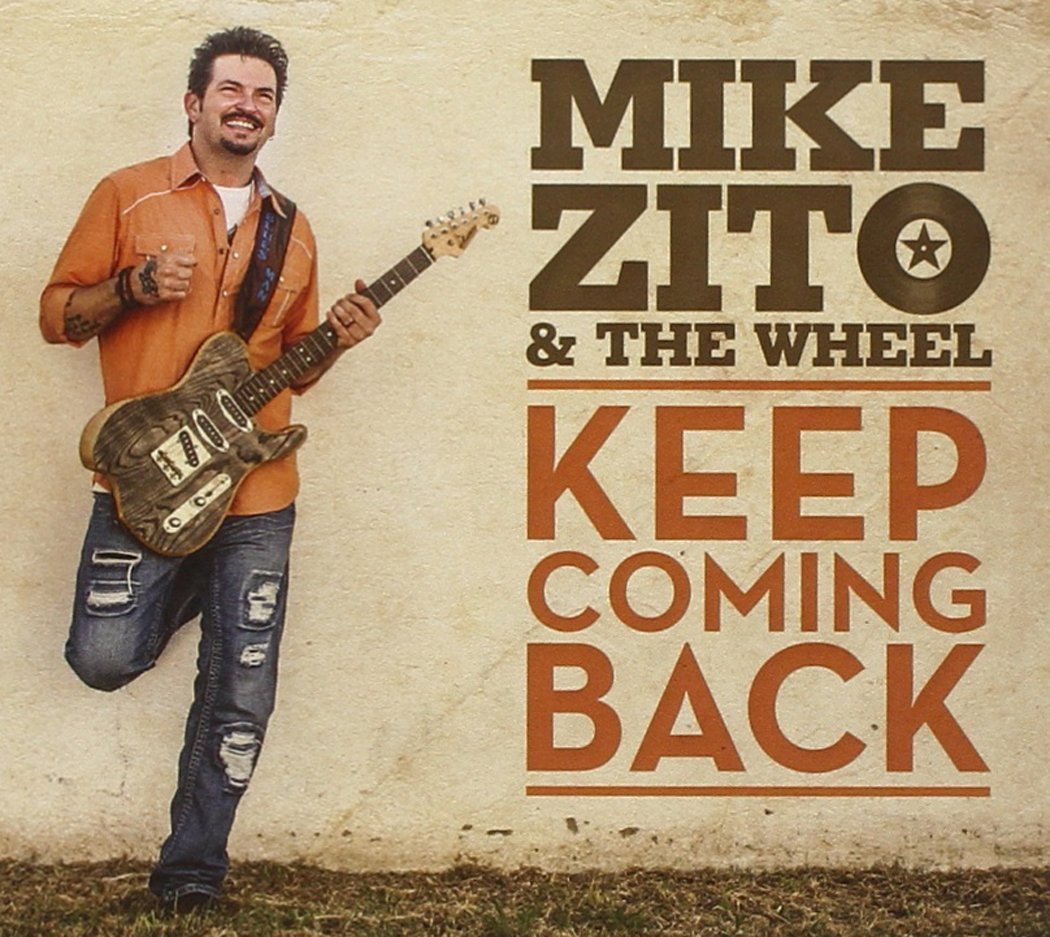 With things finally kicking back into gear, we thought we'd go back and share the Best of Fall 2015. If you've been following our polls it should be no surprise to learn that MIKE ZITO & THE WHEEL, Keep Coming Back beats out KINKY FRIEDMAN, The Loneliest Man I Ever Met as your favorite album of Fall 2015.
For more of what to anticipate in 2016, see Mayer's 2016 Release Preview.
---
New Releases
Loading ...
Did we miss something? If you feel a new release is missing from our current poll, please let us know in the comments.
---
Readers' Top 25 – Fall 2015
MIKE ZITO & THE WHEEL, Keep Coming Back (65)
KINKY FRIEDMAN,The Loneliest Man I Ever Met (60)
VARIOUS ARTISTS, Soundtrack to The Winding Stream: The Carters, The Cashes & The Course of Country Music (36)
PETER CASE, Hwy 62 (17)
JOSH RITTER, Sermon On The Rocks (16)
JEFFREY FOUCAULT, Salt As Wolves (16)
THE BOTTLE ROCKETS, South Broadway Athletic Club (15)
WIDESPREAD PANIC, Street Dogs (13)
AARON LEE TASJAN, In The Blazes (11)
DRIVE-BY TRUCKERS, It's Great To Be Alive! (11)
ISRAEL NASH, Israel Nash's Silver Season (10)
CORB LUND, Things That Can't Be Undone (10)
SHOVELS & ROPE, Busted Jukebox: Volume 1 (10)
SHAWN MULLINS, My Stupid Heart (9)
LESLIE WEST, Soundcheck (9)
JESSE MALIN, Outsiders (8)
WALTER TROUT, Battle Scars (8)
THE WOOD BROTHERS, Paradise (7)
JOE LOUIS WALKER, Everybody Wants A Piece (7)
CHRIS ISAAK, First Comes The Night (7)
BLITZEN TRAPPER, All Across This Land (6)
TOM MCBRIDE, Columbia (6)
PUNCH BROTHERS, The Wireless (EP) (6)
THE OH HELLOS, Dear Wormwood (5)
BUCK OWENS, Buck 'Em, Vol. 2 (5)
Keep 'em coming. Your votes in our weekly Readers' Pick poll help create these rankings. Many thanks!
---
About the author:
Washington, D.C. area web designer by day. Music is my muse. I host Twangville's weekly Readers' Pick.
---