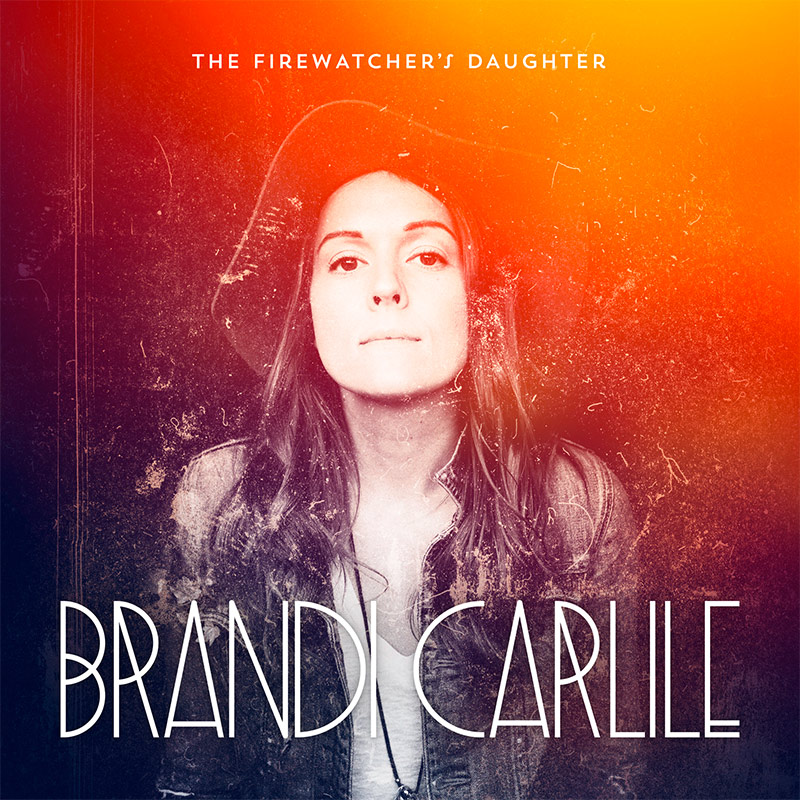 BRANDI CARLILE, The Firewatcher's Daughter
Every year there's always one album that blows your mind no matter how many times you hear it. From the time The Firewatcher's Daughter was released in March to now in December, every song on the album still stuns. At first listen you marvel at the mastery of Carlile herself. On repeat listens you discover the brilliance of the Hanseroth brothers (Tim and Phil) emerging alongside Carlile with genius songwriting and beautiful harmonies. Standout tracks include "Wherever is Your Heart," "The Eye," and "Blood Muscle Skin & Bone." And you can't miss the cover of The Avett Brothers, "Murder In The City." The Firewatcher's Daughter is one for the ages and hopefully the worst of many more Carlile albums to come.
Tom's Top 25 of 2015
Here's the full list:
BRANDI CARLILE, The Firewatcher's Daughter
JASON ISBELL, Something More Than Free
ALABAMA SHAKES, Sound & Color
JJ GREY & MOFRO, Ol' Glory
HOUNDMOUTH, Little Neon Limelight
LUCERO, All A Man Should Do
THE MAVERICKS, Mono
JUSTIN TOWNES EARLE, Asbent Fathers
THE DECEMBERISTS, What a Terrible World, What a Beautiful World
THE LONE BELLOW, Then Came the Morning
JD MCPHERSON, Let the Good Times Roll
STEVE EARLE & THE DUKES, Terraplane
WHITEHORSE, Leave No Bridge Unburned
JAMES MCMURTRY, Complicated Game
ANDREW COMBS, All These Dreams
JOE PUG, Windfall
RON SEXSMITH, Carousel One
JOSH ROUSE, The Embers of Time
WILL HOGE, Small Town Dreams
MANDOLIN ORANGE, Such Jubilee
PJ BOND, Where Were You?
BANDITOS, Banditos
RHETT MILLER, The Traveler
HONEYHONEY, 3
---
About the author:
Washington, D.C. area web designer by day. Music is my muse. I host Twangville's weekly Readers' Pick.
---