Sometimes I get records I really enjoy, but I can't quite seem to get a full length review out of them, or there are just too many things in my queue.  Frequently that happens with some really good EP's, but also sometimes with full length releases.  With releases slowing down this time of hear, I thought I'd go back and pick up some of what I missed.

Ali Holder – From My Veins Will Fall  Holder is an Austin area musician who pops up fronting some different bands in the area, thanks no doubt to her smoky, rich vocal sound.  From My Veins Will Fall is an EP of songs she wrote while on a residency in a remote arts center in Texas.  She says she was inspired by Stephen King, and while there are no horror songs I think it's the case of one great artist motivating another one.  Holder and her band do a fantastic job of mixing up stark, acoustic guitar and an indie, electric band sound.  In addition to the title track, I like all the textures in Home You Built and Ghost Of A Man, with their tempo changes and transitions of style mid-song.  There's so much to hear on this it's hard to believe it's just a 6 song EP.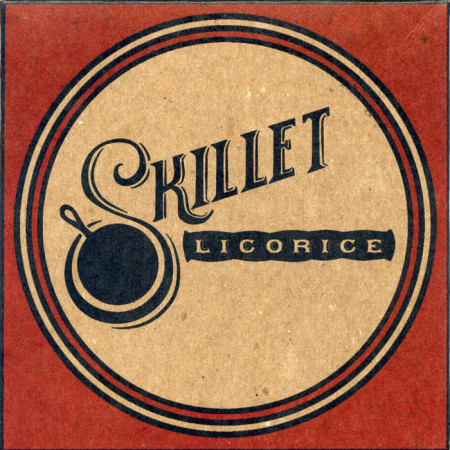 Skillet Licorice – Skillet Licorice  Bay Area musicians Elise Engelberg and Matt Knoth cut their teeth playing with a number of Bay Area Americana bands.  They've just released their first album, what would probably be called bluegrass, but I prefer their description of "extra fancy rags, waltzes & lullabies presented in hi-fidelity".  This is an acoustic, instrumental (except for some vocals on the traditional favorite Sally Ann) album featuring Engelberg on fiddle and Knoth on guitar.  There's a surprising, subtle undercurrent of anxiety and angst that they coax out of several songs, including Dream Shadows and Pretty Little Dog . That really adds some dimensionality that makes this a lot more than just a couple of musicians showing off their (considerable) instrumental skills.

Mink's Miracle Medicine – Countrypolitan  Harper's Ferry, West Virginia-based duo Mink's Miracle Medicine plays a fun juxtaposition of musical styles.  Guitarist Melissa Wright was a founding force in one of my favorite finds from a couple of years ago, The Acoustic Burgoo, an Americana band out of Virginia.  Drummer Danny Zezeski has more of an indie and punk background.  Together they take the White Stripes or Shovels and Rope concept to a new place.  Never Planning To has a Spanish, or maybe even spaghetti western feel.  You're Kind To Me is a Miles-Davis-cool, just off the beat, slow honky tonk number.  The EP finishes with Break My Body's Speed, where Wright's vocals soar to a Florence Welch power and intensity.
---
About the author:
I've actually driven from Tehatchapee to Tonopah. And I've seen Dallas from a DC-9 at night.
---