Perhaps as a side effect of a misspent youth where I had friends who leaned toward torn clothing, homemade piercings, and 5 minute rock songs played in under 2, I've always kind of liked really fast bluegrass.  Several years ago I stumbled across Trampled By Turtles, who didn't just speed up bluegrass songs, they wrote original compositions intended to be played somewhere north of 250 beats per minute.  So it was with some enthusiasm I dropped the figurative needle on their latest release, Wild Animals.
Well.  The boys from Duluth have expanded their repertoire.  The title cut, and first track on the disc, is a normal tempo number with tons of vocal reverb that makes me think these guys have listened to a lot of Jim James and My Morning Jacket.  It's the same thing with Hollow and Ghosts, where the line "oh please don't bore us, whatever you do" maybe gives a hint at why this new direction.
Fortunately there's also a fair share of where TBT started.  Come Back Home is speedgrass at its finest.  Western World takes that tempo, but applies just a touch of reverb on the harmonies, and maybe it's the best indicator of the possibilities of a new direction.  Nobody Knows also adheres to a faster pace, yet still manages to invoke the feeling of a good country waltz.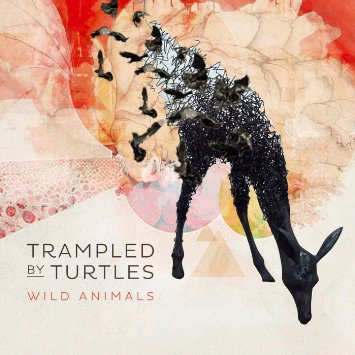 It's always kind of jarring when a band you've liked for a long time heads in a new direction.  So if you're a long time TBT fan, Wild Animals is going to surprise you.  But peel back the layer of shock and you'll find there's a bunch of good music on this album.  And Trampled By Turtles are ripe with possibilities.
---
About the author:
I've actually driven from Tehatchapee to Tonopah. And I've seen Dallas from a DC-9 at night.
---