In New York, Chicago, San Francisco, you can still find dimly lit, low-ceiling basement clubs, surprisingly full even on a weeknight, where you can get a stiff drink and a soberingly good jazz band.  You can't smoke in them anymore, but that smoky sound still comes from a singer whose voice seems earned from whisky and cigarettes and fills you with an aural lust that has nothing to do with appearance.  Somewhere along about the late 60's many of those clubs switched to clean, bright-sounding voices and the instruments picked up a distinct twang as folk and "singer-songwriters" became a better business.  I certainly love my share of that–it's why you're reading this now.  But I miss a good torch singer.  And then I heard Ana Egge's new disc, Bright Shadow.
Her CD starts with Dreamer, a stand-up-bass-heavy number that's as much Nina Simone as Joni Mitchell.  Jenny Run Away has those same diva vocals, but more of a bluegrass feel.  Rock Me (Divine Mother) adds yet another vector with a touch of gospel that's as at home in the Green Mill as it is McCabe's.
This time backed by Toronto folk group The Stray Birds, Egge has several songs on the album that are more mainstream folk.  Flat Top Guitar is the best of those, a kind of musical take on Toy Story 3 with the reminisces being about playing the county fair in the hands of a picker for the Westernaires.  The title track features the Birds more than the lead singer, while Maps Of the Moon goes in a haunting direction with Egge's poignant vocals supported by some strings bordering on the ominous.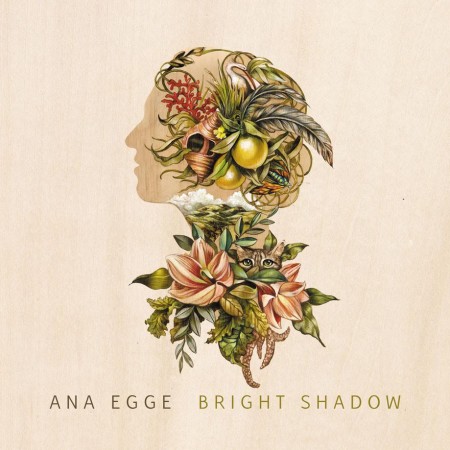 Ana's previous album was produced by Steve Earle, and she seems to have picked up a few tricks she used to self-produce this one. While it would be hard to think of her in light of this record as something besides a folk artist, she's definitely showcasing an independent view on the idea of being a folkie.  That independent view gives Bright Shadow a wider range than most Americana albums.  So whether you're up for a little sultriness in your twang, or just a good variety, give this a listen.
---
About the author:
I've actually driven from Tehatchapee to Tonopah. And I've seen Dallas from a DC-9 at night.
---