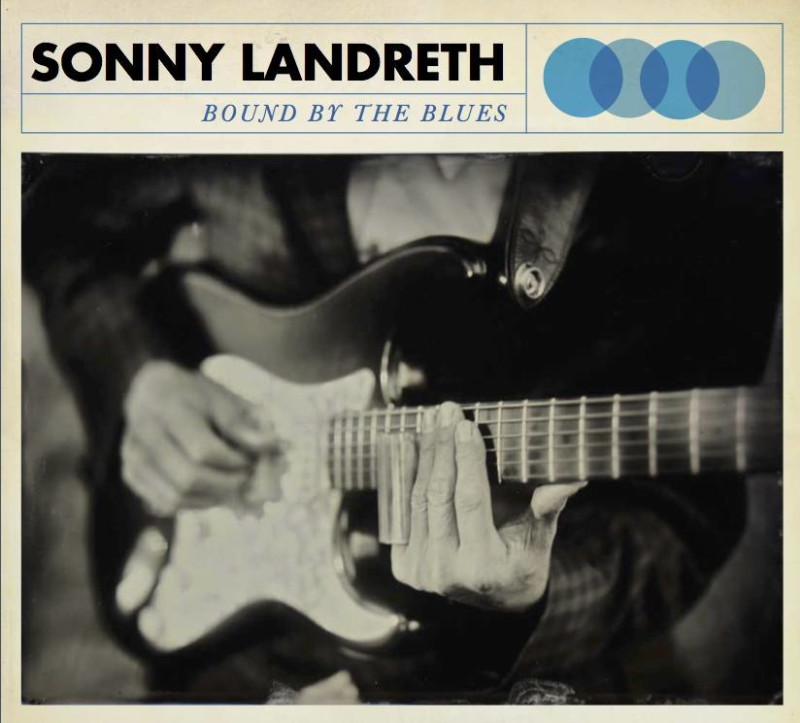 SONNY LANDRETH, Bound By The Blues beats out HONEYHONEY, 3 by 9 votes as your favorite for the week of June 9, 2015.
Poll Results
What is your favorite release for week of June 9?
SONNY LANDRETH, Bound By The Blues (67%, 14 Votes)
HONEYHONEY, 3 (24%, 5 Votes)
OF MONSTERS AND MEN, Beneath The Skin (10%, 2 Votes)
Total Voters: 21
Loading ...
---
Readers' Top 25 – Spring 2015
THE SIDESHOW TRAGEDY, Capital (50)
RAY WYLIE HUBBARD, Ruffian's Misfortune (22)
DWIGHT YOAKAM, Second Hand Heart (21)
EILEN JEWELL, Sundown Over Ghost Town (20)
THE GRAHAMS, Glory Bound (16)
SONNY LANDRETH, Bound By The Blues (14)
DAWES, All Your Favorite Bands (13)
ALABAMA SHAKES, Sound & Color (10)
EMMYLOU HARRIS & RODNEY CROWELL, The Traveling Kind (9)
CALEXICO, Edge of the Sun (9)
RHETT MILLER WITH BLACK PRAIRIE, The Traveler (8)
GREAT LAKE SWIMMERS, A Forest of Arms (8)
DARRELL SCOTT, Ten (8)
DELTA MOON, Low Down (8)
MANDOLIN ORANGE, Such Jubilee (7)
VICTOR WAINWRIGHT & WILDROOTS, Boom Town (7)
THE KENTUCKY HEADHUNTERS AND JOHNNIE JOHNSON, Meet Me In Bluesland (7)
THE TALLEST MAN ON EARTH, Dark Bird Is Home (6)
JIMBO MATHUS, Blue Healer (6)
THE MILK CARTON KIDS, Monterey (6)
WILLIE NELSON & MERLE HAGGARD, Django and Jimmie (6)
HONEYHONEY, 3 (5)
WILL HOGE, Small Town Dreams (5)
THE DAMNWELLS, The Damnwells (5)
BROWN BIRD, Axis Mundi (4)
---
New Releases
New and notable this week:
New Poll
Loading ...
Did we miss something? If you feel a new release is missing from our current poll, please let us know in the comments.
---
About the author:
Washington, D.C. area web designer by day. Music is my muse. I host Twangville's weekly Readers' Pick.
---