I used to have a friend who referred to himself as a redneck libertarian.  He didn't much like people who drank wine, but felt people should be able to make, and consume, as much beer and whisky as they wanted without the government taxing it.  He's no longer with us, but I think he would really have liked The Lonesome Band.  Their debut album, Running Alone, has a real independent streak to its honky-tonk, cowpunk sound.
Uncle Sam laments that "I've done some dumb things in my life, but only because I thought I was free." Home Of the Free is an ode to founding members Sam Whips Allison and Anthony Lucio's home state of Texas with its "beaches and brisket,  whisky and women."  Similarly, The Lonesome Waltz is an instrumental number that oozes Texas dance hall.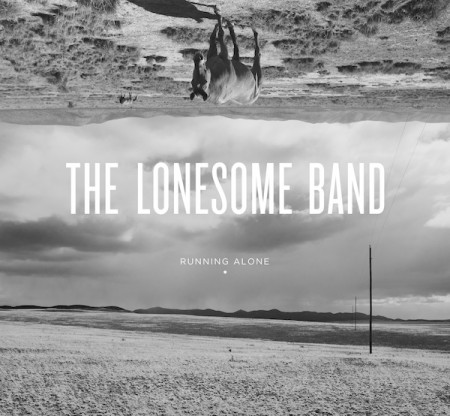 Not all the songs are wearing-feelings-on-the-sleeve anthems though.  That's Just Me is a sort of introspective look at being comfortable, I guess, with being the guy that other people worry about. "When I hit rock bottom, I stay solid, but that's just me."  Woman Who Can Shoot is a sly observation about not always being in control of a relationship.  My favorite song on the disc is Make 'Em Dance. It's about the unconditional love of your parents, set to an upbeat rhythm that kept making me want to go listen to some Pogues or Flogging Molly.
I've never seen The Lonesome Band live, other than the videos, but I have to imagine they make the party an order of magnitude better.  A gig as the house band for the Santa Fe Film Festival is maybe an indication of that.  You can just hear the band's charisma oozing from your speakers on Running Alone.
---
About the author:
I've actually driven from Tehatchapee to Tonopah. And I've seen Dallas from a DC-9 at night.
---