In case you haven't figured it out yet, I like this music review gig.  While mainstream "country" has become nothing but American Idolized pop delivered with a nasaly inflection or high school stereotyped Bro' Country, there's still a strong undercurrent of lyrically rich, musically infectious Americana releases available if you look for them.  Luckily, a lot of that music manages to find me instead of the other way around.  Such was the case with the latest release from Austin-based Shawn Nelson, The Devil's River.
I've written about Nelson before and noted his wide ranging Texas musical roots.  On The Devil's River, he's really honed that sound.  The disc starts off with the title track, a Willie-and-Waylon sort of tune featuring "chile verde tacos and drunken desperadoes."  Tighten Up goes even more old school country "with a little whisky in my coffee cup."  From there, Nelson adds a polka beat with the Doug Sahm-inspired Medina, and then a sadder waltz with Diamonds Don't Shine In the Dark.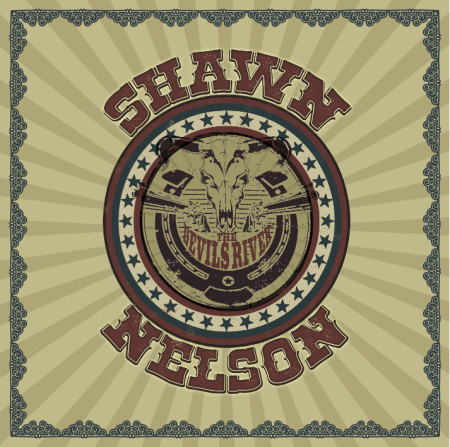 One of Nelson's frequent collaborators is lead guitarist Wayne Sutton, who really makes his presence felt on this record.  Several songs have a honky tonk sound that features the unmistakeable Bakersfield guitar runs, like Deliver Me and My Old Time Gal, or the slower The Honky-Tonk Life.  They also lay down a multi-lead southern rock kind of vibe on P & L's Midway, about Nelson's life growing up in Houston.
There are a lot of groups exploring new sounds and pushing the edge of the envelope in country, bluegrass and folk in the Austin area.  The Devil's River is not one of those projects.  But like a big old plate of comfort food, it's what you really need when you need it.
---
About the author:
I've actually driven from Tehatchapee to Tonopah. And I've seen Dallas from a DC-9 at night.
---