A few years ago I saw Gillian Welch in Golden Gate Park.  When she did I Had A Real Good Mother & Father, her voice was so lonesome and pleading it sucked the warmth out of a sunny summer day in the meadow.  The temperature hadn't changed, but people started shivering.  Pharis Romero took me back to that place on her latest album with husband Jason, A Wanderer I'll Stay.
While this is a folk music record, it's not Woody Guthrie sing-along style folk, nor is it Bob Dylan indignation and observation.  A Wanderer I'll Stay explores the breadth and depth of loneliness and longing.  That's not to say it's all sad music. Jason does a good job of re-imagining Cocaine Blues in an updated Delta style.  Backstop India is an instrumental that also features Jason on, presumably, one of his namesake banjos.
The best songs on the album, though, are complicated and as often introspective as light-hearted.  There's No Companion is a sweet little waltz, but belied by it's opening verse, "there's no companion like unfilled desire."  New Lonesome Blues could be a Bill Monroe song where banjo is the focus instead of mandolin, sort of a "new" high lonesome.  Lonesome & I'm Going Back Home is like Patsy Cline singing a Hank Williams song, "when the money ran out, so did you."  The title track, and first song on the disc, is about not being able to settle down and starts you right away with a sense of the power of Pharis' vocals.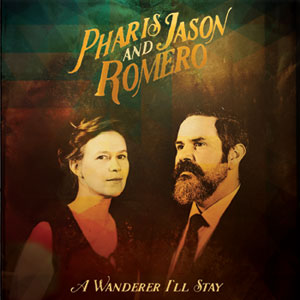 Although a record about all the ways you can be lonely isn't likely to land them on American Idol anytime soon, this is not slit-your-wrist sad music. The stories and emotions on A Wanderer I'll Stay cut beyond any one simple feeling. They're complex and thoughtful lyrically and, wow, you just have to hear the vocals to believe them.
---
About the author:
I've actually driven from Tehatchapee to Tonopah. And I've seen Dallas from a DC-9 at night.
---