If you recognize the name, you probably think you've heard this one before. Heartbreaking melodies and a girl who left you blah blah blah. The same sad tone seems prevalent from the first notes of adult alternative single "You Dance" (Adams' collaboration with Kat Maslich) to the lead single "For You" and throughout Adams' work. But you might want another listen.
On "Traces," the expanded rootsier sound retains fewer of the piano pop flourishes with each release. The layers of strings and Adams plaintive vocals have taken center stage. "Trace of You" mixes an arpeggio of electric guitars over the strummed acoustic. Adams' vocal seems newly confident, particularly in the verse falsetto. He sings each note with purpose. "I close my eyes . . . . to see the shape of you." The short simple sentences and powerful vocal (especially in the break) show a new confidence.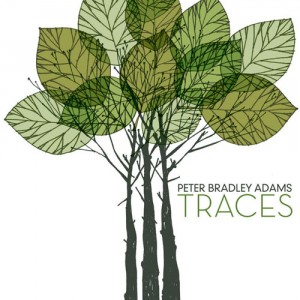 Another theme of Bradley's work is the idea of running away. As a musician, the constant travel must take its toll. Adams beautiful lyrics and shimmering melodies join together with each beat. A song that Adams has kicked around, the clunky title "I Cannot Settle Down" belies the organic melody. The lyrics communicate this longing: "If I travel til the day I die, I'll make my home somewhere far beyond the sky." The fleeting nature of life is again on display.
Now the record has its share of Adams' style "downer" tracks without the signature country style shuffle (which first appears on this record). "I Tell Myself" and "I Won't" both sound like they want to break out of the metronome's downtempo grip. On the other hand, "From the Sky" signals a different kind of piano tune. Adams has added delicate guitar picking. The subtle bass and guitar's effects are palpable. The layered sound and dreamy but not overwhelming background lend the song a subtlety. A growing power.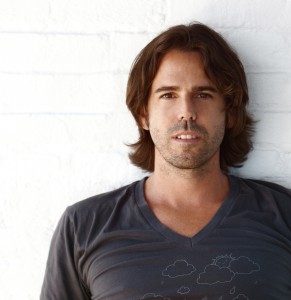 As Adams' records tend to go, this one is a bit uneven (with standout tracks flanked but growers). But with his third record, more of the songs have that refined hook of a good songwriter. The one where you hear a song and you know it's for real. Adams seems to be finding himself more and the last song "Walk Away," which juxtaposes weepy fiddle notes with pop sensibilities, slams the point home: alt-country ain't dead if this Adams has anything to say about it.
http://tinyurl.com/Traces-Amazon2
---
About the author:
Jeff is a teacher in the Boston area. When not buried correcting papers, Jeff can be found plucking various stringed instruments and listening to all types of americana music.
---