---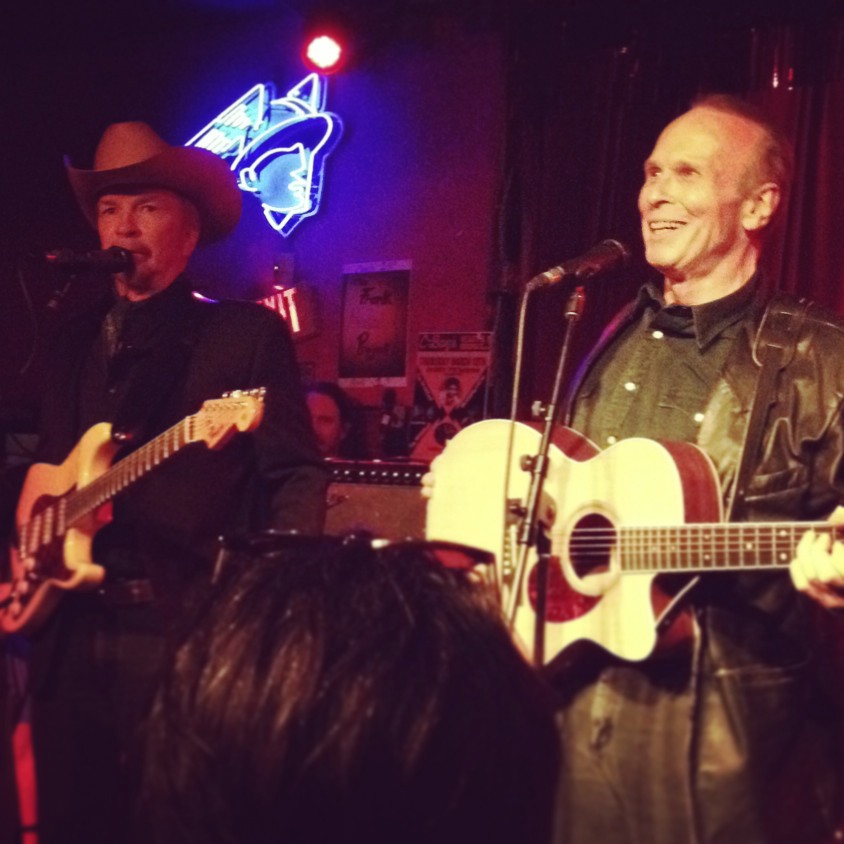 ---
DAVE AND PHIL ALVIN
I'm a big Dave Alvin fan. Unfortunately for me I discovered the Blasters, the seminal band co-founded by Dave and his brother Phil, after they went their separate ways. I was hooked, though, on their encyclopedic knowledge of American music — everything from folk to country and from blues to vintage rock and roll — and their ability to infuse that knowledge into their own incredible music and performances.
Well, guess who's back? The brothers have reunited and are about to release an album of songs by blues musician Big Bill Broonzy. Their late afternoon appearance at the annual Conqueroo/Guitartown day party was easily one of my SXSW highlights. After several songs from the Broonzy album, they joined together on a fiery take of "What's Up With Your Brother" from Dave's most recent solo outing. They closed with the Blasters classic "Marie Marie," sending the crowd into a euphoric state.
---
CHRIS MILLS
Brooklyn-based Mills jump-started my musical year with the outstanding Alexandria, an album destined for my best of 2014 list. He enlisted a trio of "pick-up" musicians to support him for his SXSW appearance. One would never know that the group had minimal rehearsal time. They rocked through a short set of Mills' gems, songs both new and old.
---
THE BEAR
I'll once again thank Jimbo Hart, bassist extraordinaire for Jason Isbell and others, for introducing the Twangville posse to the Muscle Shoals sextet the Bear. Their music can be a bit somber but is always joyful in its own subtle way. Their live performance brilliantly captured the nuanced arrangements from their recorded work.
---
ANDREW DUHON
Duhon's 2013 Grammy-nominated release sounds better with each subsequent listen. His all too brief set included all of my favorites while showcasing his soulful voice and satisfying melodies.
---
THE STRYPES
I'd heard a bit of buzz about this young (no member older than 18) quartet from Ireland. They didn't disappoint with a powerful set that came across as a mix of the Who's bombast and Oasis's attitude.
---
Click HERE for more Twangville coverage of SXSW.
Photo credit:  Jack Epsteen.
---
About the author:
Mild-mannered corporate executive by day, excitable Twangville denizen by night.
---