---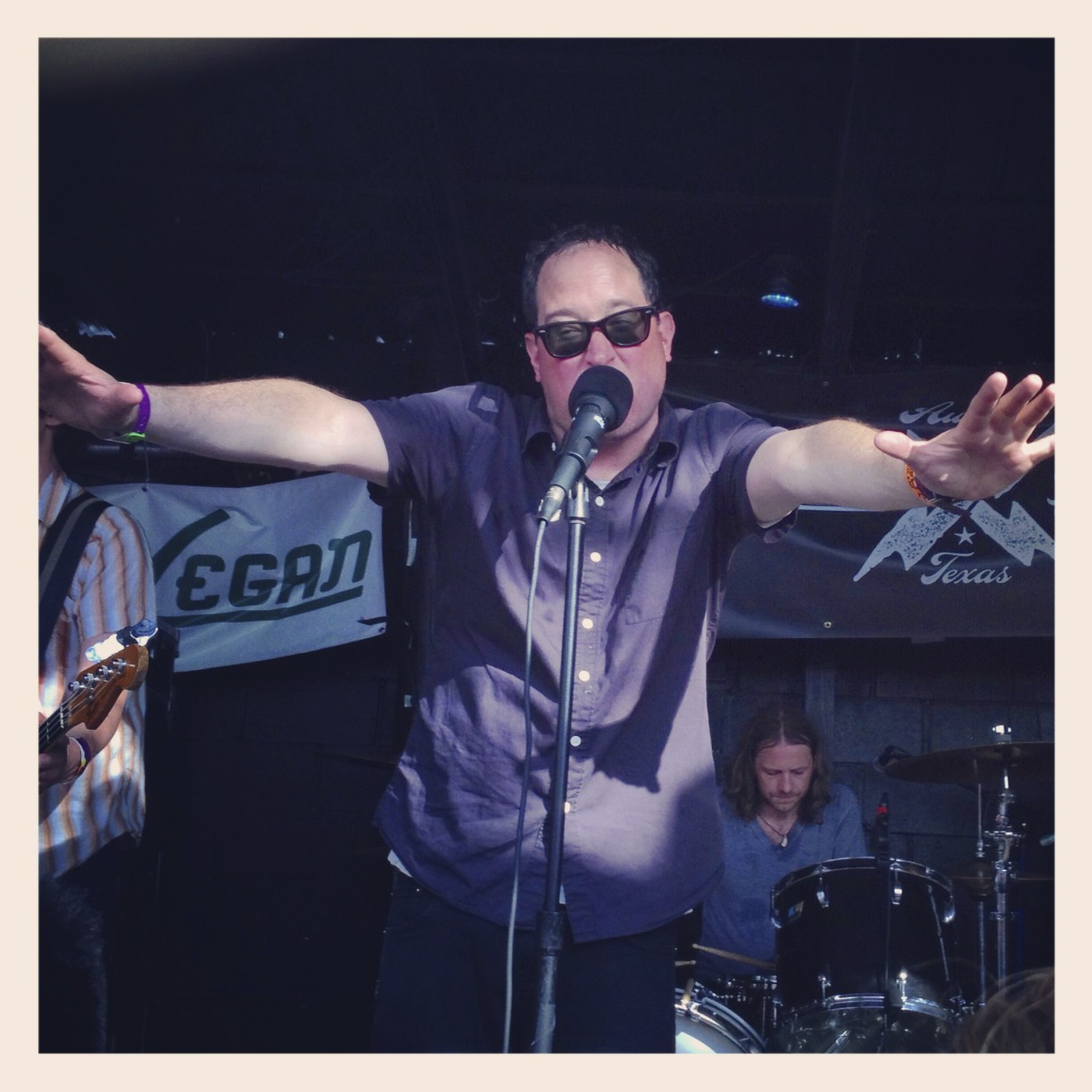 ---
While I may not be as crazy as my friend who chased the band around Austin for the band's 7 planned shows, I wasn't going to pass up a chance to see the Brooklyn rockers celebrate their first album in 4 years. I accompanied said friend to the front of the stage where we were treated to what was easily the most intense show of the week.
Craig Finn has always been a passionate and entertaining singer. Having him stare you down while he is spitting lyrics at you, however, is an experience that I won't soon forget.
---
LYDIA LOVELESS
I'll proudly say that Loveless was the first artist that I saw perform upon arriving in Austin. I can't imagine a better way to kick off my 2014 experience. Loveless and crew certainly did some kicking as they powered through a set that leaned heavy on her fine new album.
---
TWO COW GARAGE
I violated one of my SXSW rules and caught the Columbus Ohio trio a couple of times over the course of my visit. One minute I was enthralled with the depth of their songwriting, the next I was lost in the potency of their performance. Damn if it wasn't a righteous racket.
---
DAVID RAMIREZ
As much as folks complain that SXSW has become a showcase for mega-stars*, there are some real gems to be found if you look for them. One such discovery was Austin singer-songwriter Ramirez, who I watched play an early evening solo acoustic set in a hotel lobby. Apparently I wasn't the only one who wanted to catch him as the lobby quickly filled with people. Ramirez didn't disappoint. His set was a wonderful showcase for his restrained yet emotionally charged songwriting.
*Kanye and Jay-Z? Intrigued, but no thanks.
---
JOHN DOE
I rarely pass up the chance to see Doe perform, even more so as his solo outings to the East Coast have declined in recent years. He had a full band in Austin, giving his cutting songs an even sharper edge.
---
THE MASTERSONS
The husband and wife duo of Chris and Eleanor Masterson were among the last sets that I saw in Austin. They led their band through a rocking set that leaned heavily on songs from their forthcoming album. If their performance was any indication, it should be their best release yet.
---
Click HERE for more Twangville coverage of SXSW.
Photo credit:  Marc "One-Hour Photo" Cusa.
---
About the author:
Mild-mannered corporate executive by day, excitable Twangville denizen by night.
---