Eric Bibb is one of the elite handful of African-American blues musicians who have built on the legacy of the great post-World War II generation of bluesmen who brought the music form from the back woods of the Mississippi Delta to the streets of Chicago and beyond. About a decade younger than Taj Mahal, who was perhaps the first of the great bluesmen who wasn't a part of the Chess Records stable or the "chitlin circuit" in the South, Bibb is the same age as Keb' Mo' and, like Keb' Mo', Bibb has explored musical styles outside the narrow acoustic country blues stream and has enjoyed some crossover success with some of his more pop-oriented material.  Bibb's latest eclectic release, Jericho Road, is likely to continue that success.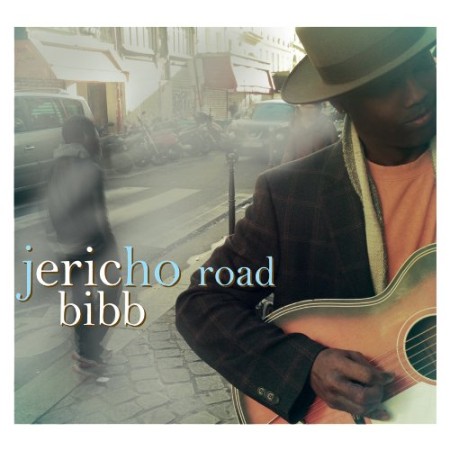 Bibb was born into a kind of musical aristocracy.  His father, Leon, was a prominent folk singer in New York City and his uncle, John Lewis, was a jazz composer and pianist with the prestigious Modern Jazz Quartet.  Pete Seeger, Bob Dylan, Odetta and Paul Robeson were visitors to Bibb's boyhood home, and Robeson was Bibb's godfather.  Probably destined to find some niche in the music world, Bibb became fascinated with pre-war blues.  A true jet-setter, Bibb's career has taken him back and forth to Europe, and he has lived in Sweden for periods of time.
After a couple of isolated recordings, Bibb began recording in earnest in the late 1990s, and his discography already includes more than 20 albums.   Like his contemporaries Keb' Mo', Corey Harris, and Guy Davis, Bibb is no mere country-blues mimic.  His music includes many influences.  Highlights include 2001's Painting Signs, 2004's Friends, and last year's collaboration with Malian Habib Koite, Brothers in Bamako.
Jericho Road is similar to some of his earlier albums in that it includes varied musical influences, from blues to folk to soul to world music.  The instrumentation is engaging and often surprising.  The album begins with the earthy "Drinkin' Gourd" and the uplifting "Freedom Train" with its Afro-pop vibe.  "Let the Mothers Step Up" and "Have a Heart" are polished soul numbers.  There are only a few straight-up blues numbers on the album, which include "Death Row Blues," "The Lord's Work," "With My Master I Am One," and "Good Like You," which includes an homage to many of the great soul and blues musicians of the past.  Most of the selections were written by Bibb himself or Bibb and Glen Scott, a multi-instrumentalist who produced and played on the album.  One of the bonus tracks, "Now," was written by Bibb and Ernie McNally.  The second bonus track, "Nanibali," was written and performed by African kora-player Solo Cissokho.
---
About the author:
Bill Wilcox is a roots music enthusiast recently relocated from the Washington, DC area to Philadelphia, PA and back again.
---