Ever wanted to know what life is like as a musician? Curious about how they got their start and where they find inspiration? Interviewer Teddy Goldstein gets the in-depth story from singer-songwriters on his What Happened podcast.
---

Teddy's guest for this edition is Chris Moore, one of Teddy's (and many others) favorite singer-songwriters.
Moore talks about his early days in Detroit, MI as the drummer for the punk band, Negative Approach; moving to NYC after already being part of a major scene; finding his voice as a singer/songwriter; and what life was like for him while writing his first solo album, Outta State Plates.
Audio Download: The What Happened Podcast with Chris Moore

Audio clip: Adobe Flash Player (version 9 or above) is required to play this audio clip. Download the latest version here. You also need to have JavaScript enabled in your browser.
---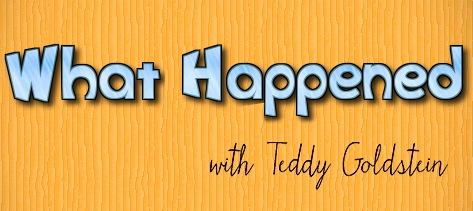 What Happened With Teddy Goldstein: A podcast with singer/songwriters & other types of people. Web | Facebook | Twitter
View the full archive here.

---
About the author:
Mild-mannered corporate executive by day, excitable Twangville denizen by night.
---