FAME Studios in Muscle Shoals is where it all began. It is also where the music continues today as artists regularly make the pilgrimage to find inspiration within the studio's walls.
Singer-songwriter Amy Black recently spent a day at FAME, recording several songs for a forthcoming ep release. She was kind enough to share the experience with us.
---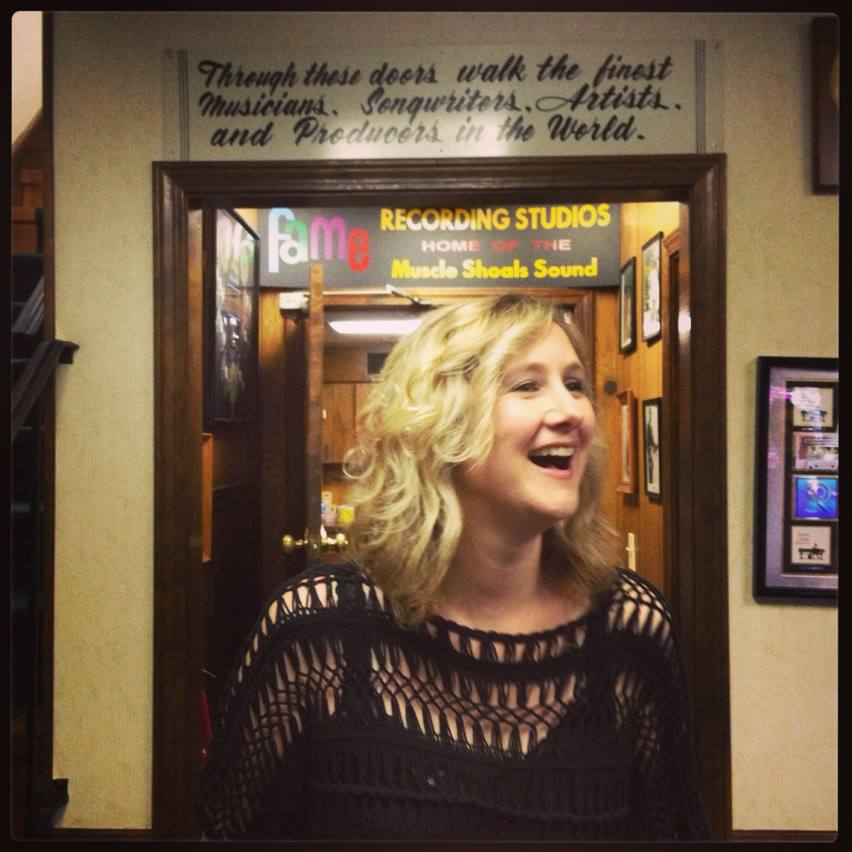 Back to My Roots: Recording at FAME Studios in Muscle Shoals
By Amy Black
My parents are from the area of Muscle Shoals, Alabama. Both of their parents lived there my whole life, so I spent a lot of time and made many memories there.
One memory is passing a brownish colored building that had the name "Fame" on it. I could read on the sign that it was a recording studio, and often wondered who recorded there. That was before Wikipedia, so there was no looking it up back then. Over the last decade though, I've learned what happened between those walls, and in the past year, got the whole story through the excellent documentary, Muscle Shoals.
FAME has a rich history. Founded by Rick Hall, Billy Sherrill and Tom Stafford in the late 1950s, it boasts a long list of music royalty who recorded there, including Wilson Pickett, Otis Redding and Aretha Franklin, just to name a few. For a period of time in the late 60's and 70's, Muscle Shoals was the "go to" place if you wanted to make a soul record. They had the most in-demand rhythm section around – a bunch of young white guys who had a whole lot of soul.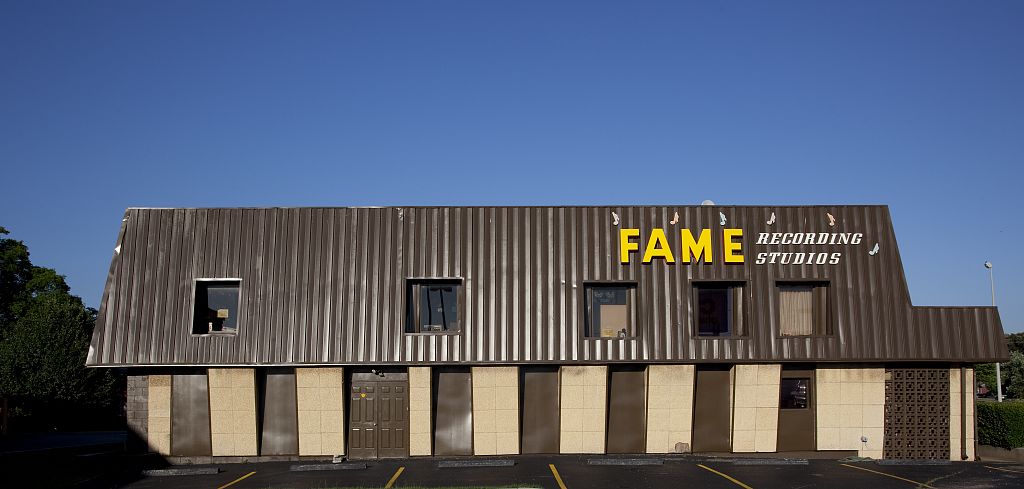 While I'd passed FAME my whole life, I'd never ventured inside. When I recorded there this summer, it was the first time seeing the place.
The studio is a humble looking place inside and out. It's very unassuming. It sits on the corner of a busy intersection in Muscle Shoals, alongside a CVS, a Walgreens and a number of fast food restaurants.
The inside of the studio, like the outside, is retro – real retro. It's like a time capsule that has locked in all the memories of its glory days. My guess is that people who recorded there 40 years ago would say that it hasn't changed. That's a huge part of its charm. You feel like you are in a living breathing museum.
When you walk through the foyer and into the narrow area that separates the two recording rooms, the walls are covered with dozens, if not hundreds of framed photos of familiar faces who each made music here at some point in history. Sitting on the couches during a break, I felt like I was surrounded by the presence of these legendary artists.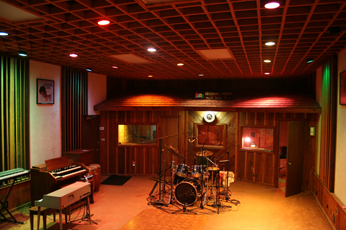 The main studio itself is a warm and inviting place. The vibe is cool. The lights are low. It's a large room with several connected sound booths. The engineer's control room rises up in front of you as if it is on top of a small hill and you are at the foot. The keyed instruments sit side-by-side in a line against the right wall, ready for action. From my booth I can see it all, the players, the engineer – it's almost like watching a movie.


When recording in the studio, I couldn't help but feel that I was on hallowed ground. To think that one of my heroes, Aretha Franklin, recorded in this same booth was inspirational.
I brought some players with me from Nashville who are each very accomplished. This was their first time playing at FAME, though, and it was clear that it was a special experience for them too. We all felt it, collectively.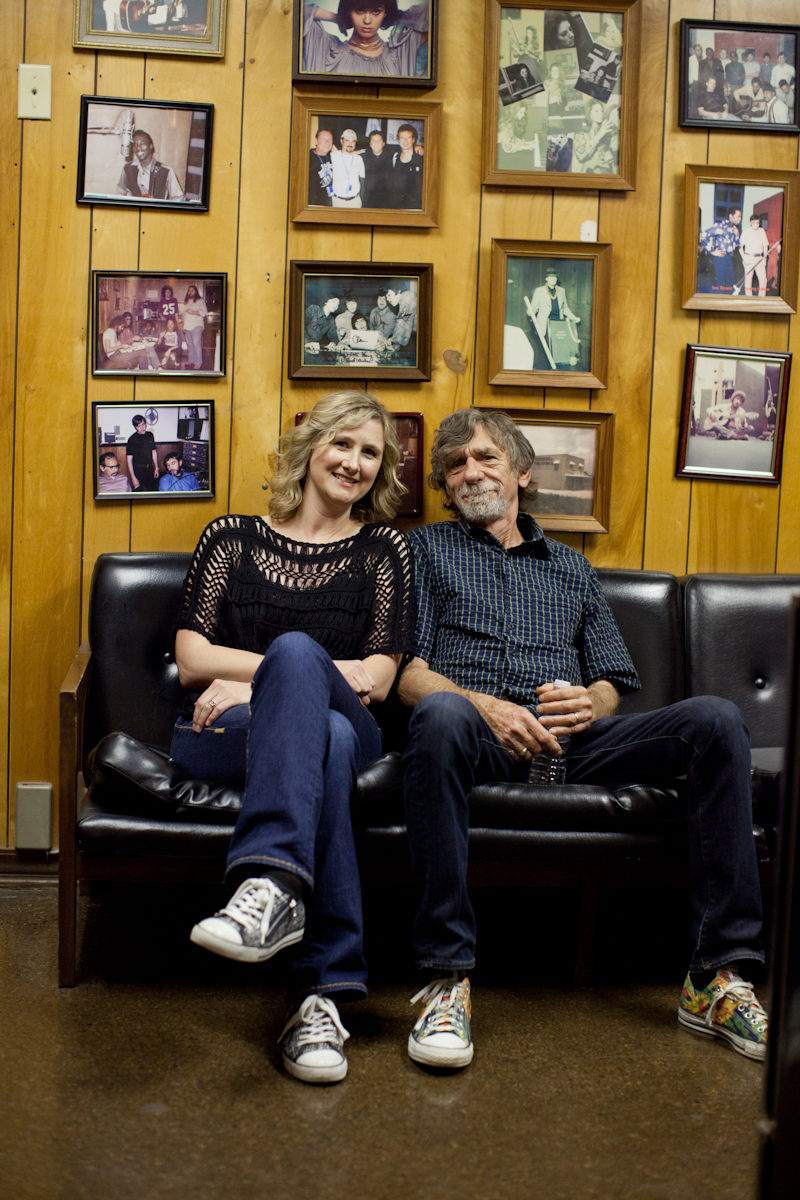 One person who played with us that day is not at all new to FAME. In fact, it probably feels like a second home to him because he's spent so much time there. Spooner Oldham started with FAME when he was in his late teens. If you've heard any of Aretha's big hits, you've heard Spooner. Listen to Aretha's "I Never Loved a Man" and Percy Sledge's "When a Man Loves a Woman" to hear some of his sweet sounds from almost 40 years ago. Well, I can attest that he is still a sweet player and a sweet person as well.
It was an absolute honor to spend the day with Spooner. He was just one of the guys. You would never know that this man is a member of the Rock & Roll Hall of Fame and that he's toured with the likes of Bob Dylan. He's not going to be the one to tell you. He's quiet, humble and kind. He does have a twinkle in his eye. And he said that he's as busy now at 70 than he ever was, in fact he's touring with Pegi Young right now.
Spooner played the same Worley on my project that he played with Aretha. Now that is beyond cool.
I came to Muscle Shoals to record because I wanted to make a connection between my personal history and the incredible musical history of this place. Now that I have a career in music all these years later and can really appreciate what happened in this building, I wanted to be a part of it. I did this session to honor my roots – both familial and musical.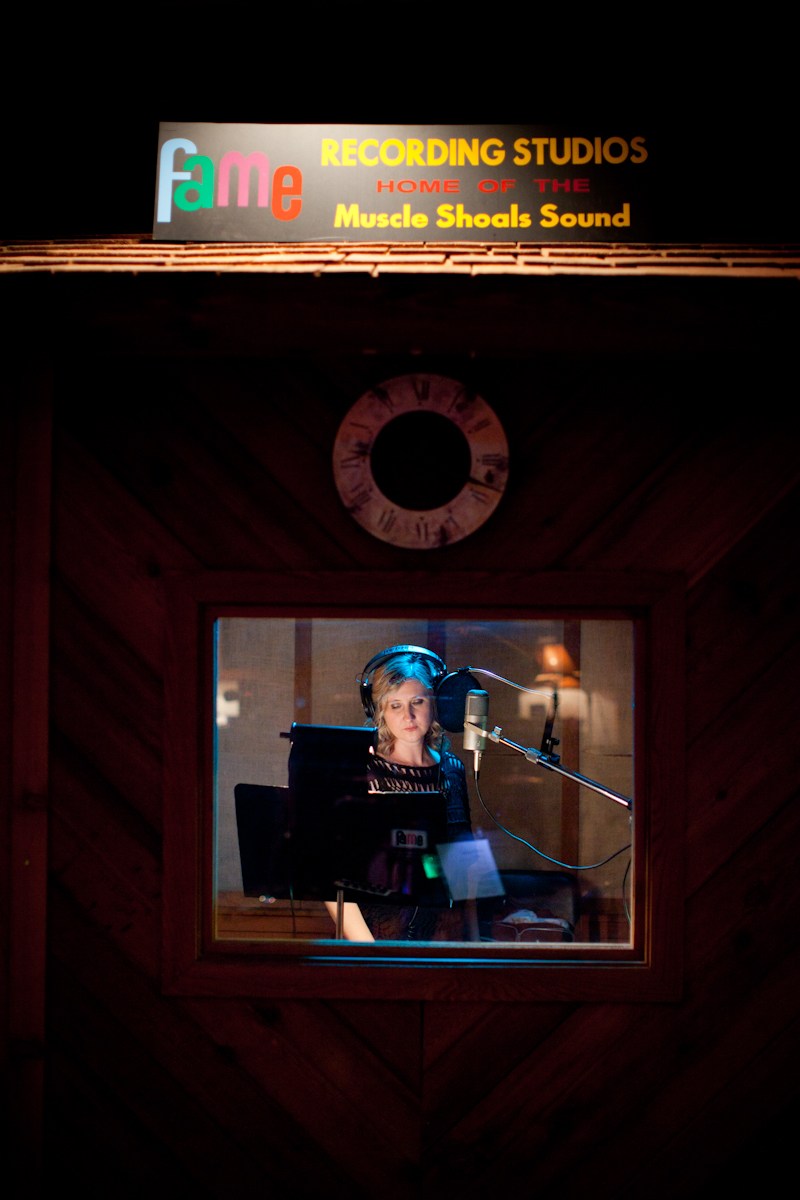 I recorded my upcoming studio album in Nashville a few months before this session in Muscle Shoals and decided that instead of re-recording any of my originals, I would instead select some songs previously recorded in Muscle Shoals and do my own versions of them. These recordings would make up an EP that would initially only be released to my fans during my "fundraising" for the upcoming album and would later have a wide release.
After much research and testing what would be best for my voice, I landed on these four songs: "You Better Move On" by Arthur Alexander (recorded by the Rolling Stones and The Beatles), "You Left the Water Running" by Rick Hall and Dan Penn (recorded by Wilson Pickett and Otis Redding), "Starting All Over Again" by Mel and Tim and a much more recent song, "Tighten Up" by the Black Keys.
The session was amazing. The songs turned out great. I even got some high compliments from Spooner, which I treasure. It was a perfect day that I'll never forget. It was exactly what I hoped it would be.
---
Amy Black is a touring singer/songwriter based in Boston. She will release her second album of original music, "This Is Home" in February 2014. Her EP "Amy Black: The Muscle Shoals Session" will be available for purchase through her Pledge campaign in November 2013. Visit www.amyblack.com for more information.
Click here for more Twangville coverage of Muscle Shoals.
---
Amy Black photos courtesy of Ryan Black and Abraham Rowe. Fame Studios exterior courtesy Wikipedia and studio image courtesy FAME Studios.
---
About the author:
Mild-mannered corporate executive by day, excitable Twangville denizen by night.
---