Twangville has teamed up with Muscle Shoals musician Jimbo Hart, known to many for his work with Jason Isbell and others, to highlight the many great artists that call Muscle Shoals home.
---
PINE HILL HAINTS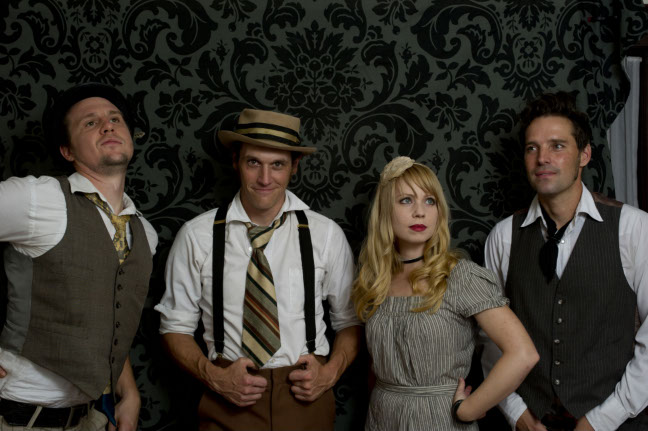 Twangville Says:
Accordion laden drinking tunes, Johnny Cash covers, rockabilly/hillbilly…the Pine Hill Haints seem to do a little bit of it all in their mash up of the Pogues meet Steve Earle's bluegrass Dukes. Their latest release on Spotify is 2011's The Evening Star, and while it is a more subdued affair than the video below, it still showcases a fine, well oiled, band. (Todd Mathis)
Jimbo Says:
Undoubtedly, the first and most important band in North Alabama to pull together all of our area's historical musical values, with style, no less, is The Pine Hill Haints. They don't play out extremely often (around here, anyway) but when they do, folks take notice. To merely say that they've managed to pull together aspects of Appalachian Bluegrass, Rockabilly, Folk and a bit of Punk Rock would be an understatement. Also, to say that their sense of style has not been a huge influence, on everyone, would be a complete farce. They can only be described as The Pine Hill Haints.
---
THE BEAR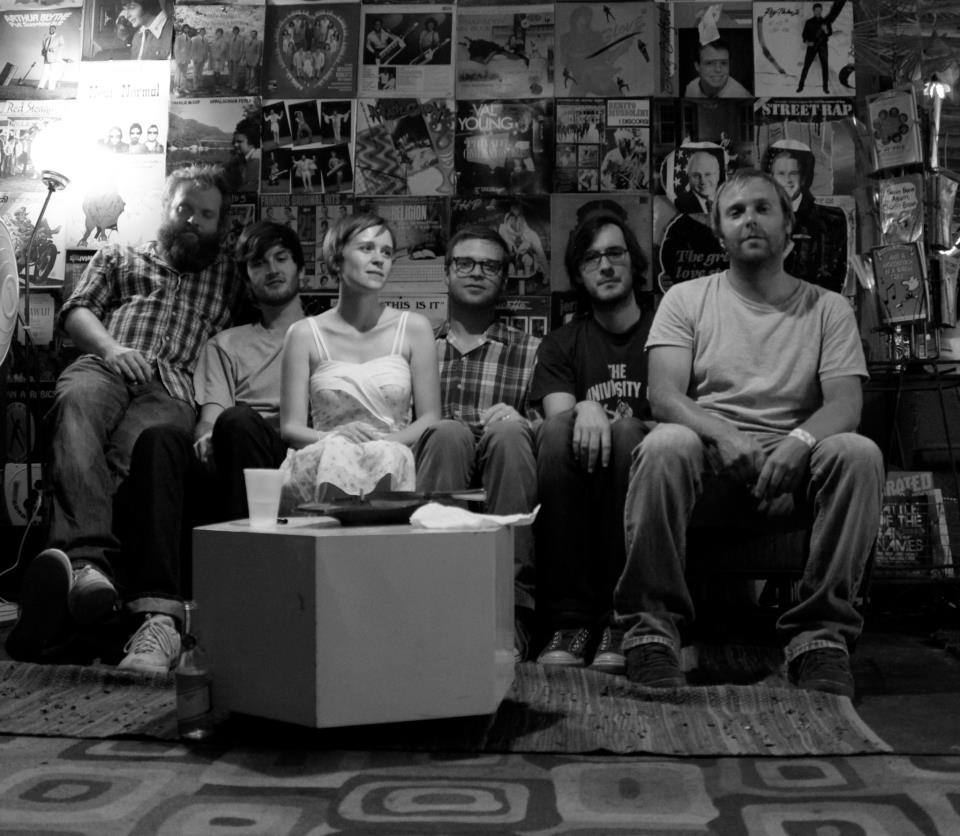 Twangville Says:
The first thing that you'll notice about The Bear is singer Louisa Murray's voice. It has siren-like qualities, sometimes haunting and other times alluring. Set against the varied instrumentation of her fellow musicians, the result is an enchanting pop soundscape.
Many of the songs on Overseas Then Under, the band's sophomore release, explore the range of emotions that accompany romantic relationships. The group moves effortlessly from the gentle resentment of "The Track" to the sense of longing that permeats "Thinking of You."
"Darlin' Boy" is a particular favorite, that veers from desire to ire. Lush choral arrangements accompany Murray as she proclaims, "darlin' boy you could be my only." The truth emerges, however, when she declares, "the only one for me but for you I'm just another."
The band gets much more musically adventurous towards the end of the release. "Pockets" has a wonderful cinematic quality, punctuated by a typewriter and a regal trumpet. It could very easily be the soundtrack to a silent film.
"Mississippi, Mexico" takes things a step further. The song starts out as a percussive folk song but then transforms itself into something akin to a Eastern European waltz.
The closing track is called "Ben Was Right." Given that there are two gentlemen named Ben in the band, one isn't sure to whom the song refers. Or, I suppose, whether the other Ben was wrong. Either way, this is a special release that just sounds, well, right. (Mayer Danzig)
---
Click here for more Muscle Shoals music coverage.
---
About the author:
The Twangville Posse listens to music. Lots and lots of music.
---