Twangville has teamed up with Muscle Shoals musician Jimbo Hart, known to many for his work with Jason Isbell and others, to highlight the many great artists that call Muscle Shoals home.
---
THE POLLIES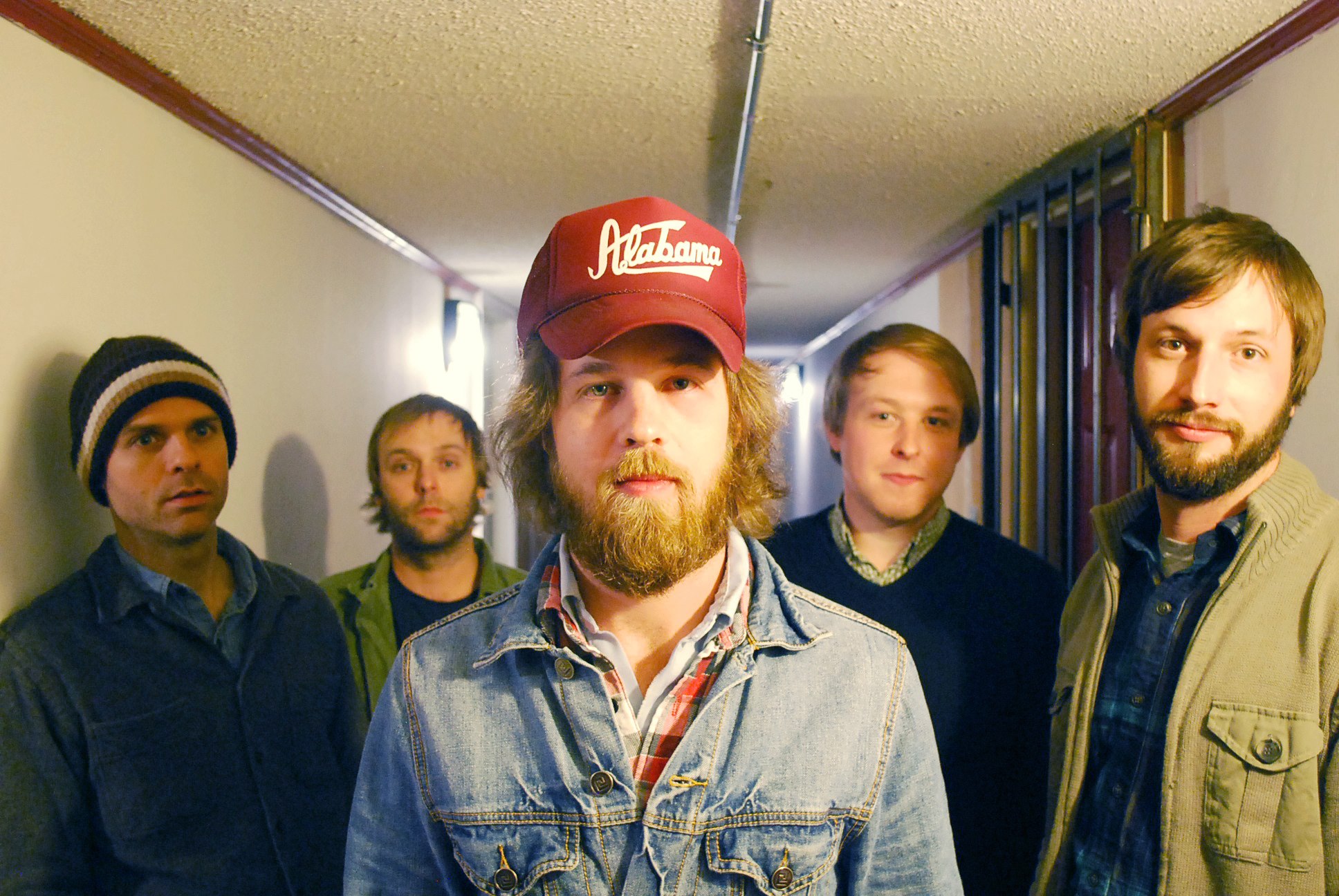 Twangville Says:
With fuzzed out guitars, a touch of twang, and an unmistakable R&B swing, The Pollies sound like this generation's great American rock and roll bands, My Morning Jacket, the Drive-By Truckers, and Wilco. A collective of like-mind Muscle Shoals musicians and personalities, the band sounds both familiar and refreshingly new. The easiest comparison is My Morning Jacket, who also melded the worlds of indie rock and Americana with little regard for convention. However, that comparison fails to capture the foundation of the band's sound, which is grounded in the Muscle Shoals soul of their hometown. This is a band that pays more than lip service to defying genre classification, but in a way that's organic, real, and rock 'n roll.
The songs on their debut album Where The Lies Begin veer from the more ethereal to the plain spoken. The record opens with humming choir and noisy guitars worthy of a Bon Iver number, before breaking into a re-imagining of late 90's-era Wilco in "Good For Nothing." That song falls into the lap of "Something New," which is infectiously bouncy, but manages to retain a rough hewn rock veneer."Song for Carter" is folk-rocky character driven vignette. The rousingly soulful "The Well" recalls fellow Muscle Shoals compatriots the Alabama Shakes, whereas "Ashes of Burned Out Stars" sounds like Love Is Hell-era, as played by Cardinals-era, Ryan Adams.
All together it adds up to one of the best debut albums I've heard in quite a while. For one of those "buzz" bands, the Pollies surprise by actually having the sound- and songwriting- to back it up. (Eli Petersen)
RIYL: fireflies at dusk, Richard Manual, berliner weisse
Jimbo Says:
Greenhill, Alabama is no stranger to great musicians. Such is still the case with The Pollies. Pooling membership from all around the Shoals area, they have forged a sound that has leant itself to a shifting paradigm towards what the true nature of the new Muscle Shoals sound is becoming. Their songs tell haunting, familiar stories through styles that collide and dance, at once. Several members of The Pollies have also leant their talents to other bands emerging from our pond such as Belle Adair and The Bear. The Pollies' latest outing Where The Lies Begin and more, can be found here.
---
ST. PAUL AND THE BROKEN BONES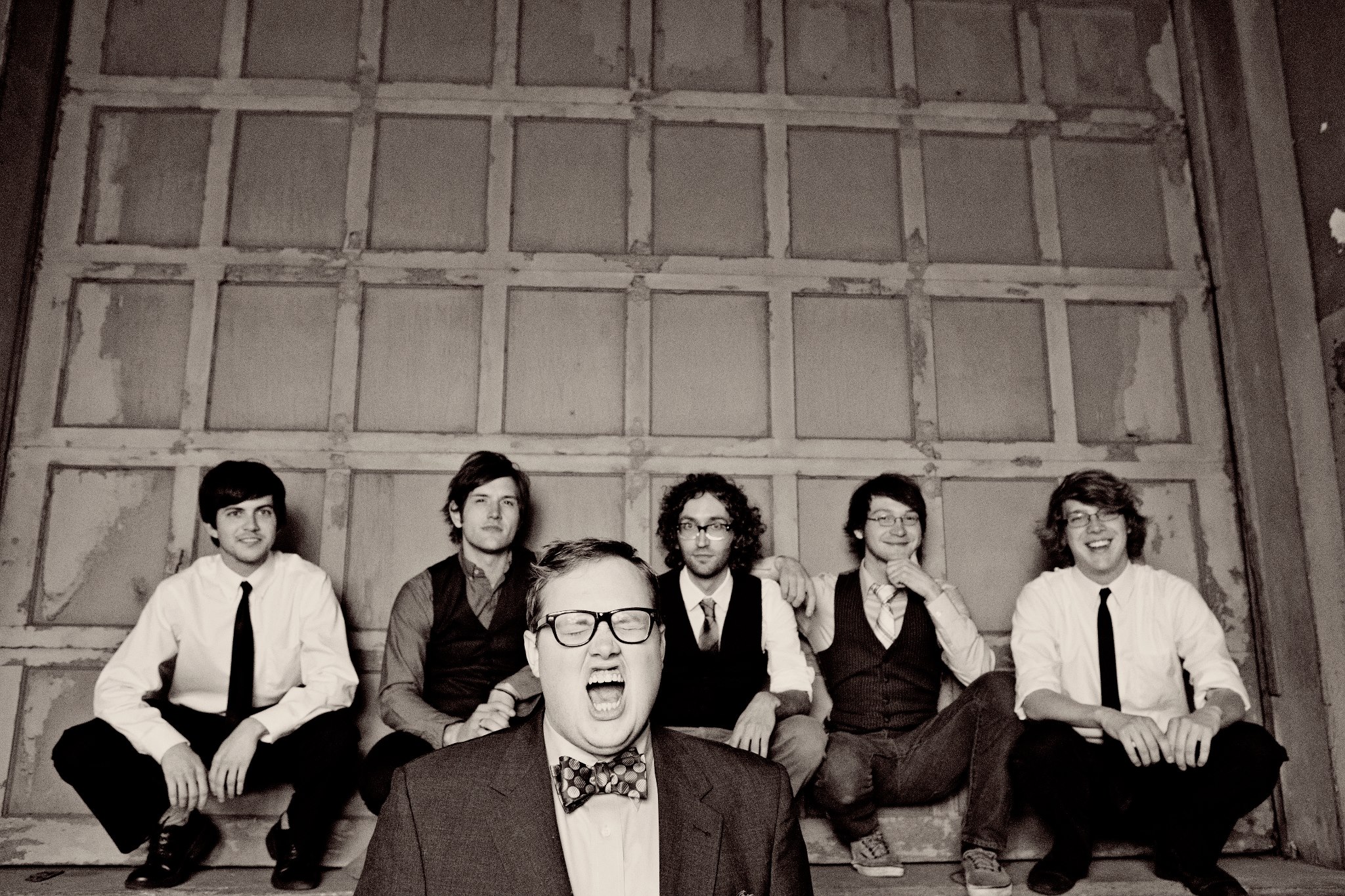 Twangville Says:
Like a southern preacher at a tent revival in the 20's Paul Janeway, lead singer for St. Paul and the Broken Bones, will have you raising your arms, swaying to and fro and yelling, "Hallelujah!" Instead of the gospel, though, St. Paul is carrying the message of soul music. Not what gets classified as soul these days, but the kind of soul that Wilson Pickett and Sam Cooke invented 50 years ago.
With a full horn section, plus guitars and drums, the Broken Bones can cover anything Paul can sing, which is a wide range of material from Muscle Shoals to Memphis to Chicago and Detroit. Their first album is due out later this year. If you missed hearing the Alabama Shakes before they hit it big, here's your chance to make amends. (Shawn Underwood)
---
THE PYLES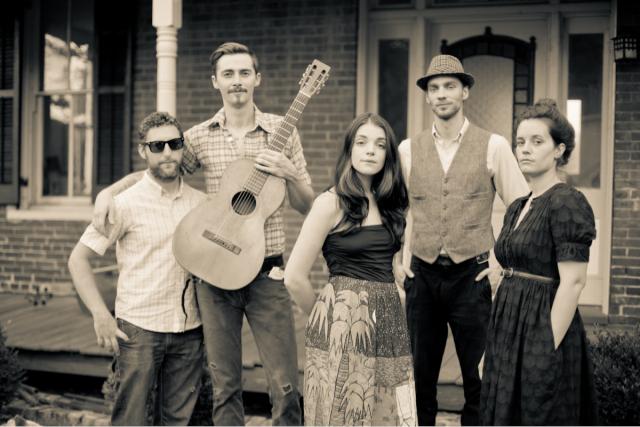 Twangville Says:
Two voices. When a musical partnership works, it's hard to imagine music in a purer form. Cullen Stewart and Jessica Rothstein sound like they've been singing together on the front porch for decades. If I heard them playing, I'd stop and listen to their homespun tunes all day.
One of the hallmarks of their sound is their ukulele. Stewart and Rothstein both play it. It adds to the toe-tapping goodness.
"Take Me Home" sounds like a beautiful gospel tune. It sounds like it could have been unearthed on a trip by A.P. Carter into the Appalachians. The call and response formats serves the duo well as both voices blend harmonically but stand apart. (Jeff McMahon)
---
Click here for more Muscle Shoals music coverage.
Photo credits: Doc Dailey (The Pollies); Say Bre Photography (St. Paul and the Broken Bones; Abraham Rowe (The Pyles)
---
About the author:
The Twangville Posse listens to music. Lots and lots of music.
---