Twangville has teamed up with Muscle Shoals musician Jimbo Hart, known to many for his work with Jason Isbell and others, to highlight the many great artists that call Muscle Shoals home.
---
DOC DAILEY AND MAGNOLIA DEVIL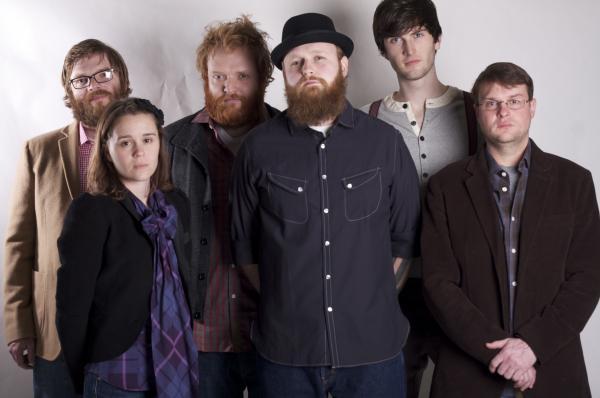 Twangville Says:
If you haven't heard Doc Dailey and Magnolia Devil, you might think they were recording in the early 90s. They are Muscle Shoals' best kept secret and if you wander into a bar you might think you had been transported back in time.
Dailey has a scraggled bear and red hair. When he opens his mouth, he sings with a plaintive country croon. It combines an authentic country accent with some soul. Not to mention that the band is tight as can be.
Dailey & Magnolia Devil have two records and both of them sound like classic (can I say that?) alt-country. On his debut record Victims, Enemies & Old Friends, "The Only Reason that I Know" has a positively infectious rockin' chorus. Both "Pray for You" and "Alabama Daydream" are a bit more contemplative and just as compelling.
But it's on their sophomore record, Catch the Presidents, where Dailey and the bunch bring it all together. "She Has Her Moments" sounds like a rockin' country song that Tom Petty never released. "Picture Frames" is a nostalgic alt-country tune that reminds me of Whiskeytown's "House on the Hill" but with a more rockin' backbeat.
Both "Brokedown" and "Thorns of Gold" are two more irresistible alt-country tunes that sound like standards. The fiddle wines, Dailey croons and the band sounds like they've been road tested. Dailey's pipes sound like they've been pulled from a southern church. Susan King's harmonies are spot-on. This band is not to be missed. Hopefully they'll spread their cheer a bit further afield and make a trip up to Boston. You know I'll be there. (Jeff McMahon)
Jimbo Says:
Not only does Doc make phenomenal, honest music with his deftly capable band The Magnolia Devil, he is also a driving force in the Muscle Shoals scene as a promoter and all-around go-to guy. He's been making excellent music for years and was one of the first around to fashion his songs into what is now, quickly becoming the new sound to bear our hometown's name. Besides his own songs and stuff, he's also a handy studio guy, in that he plays a mean saxophone! He's leant his talents to lots of local records in the past few years.
---
RED MOUTH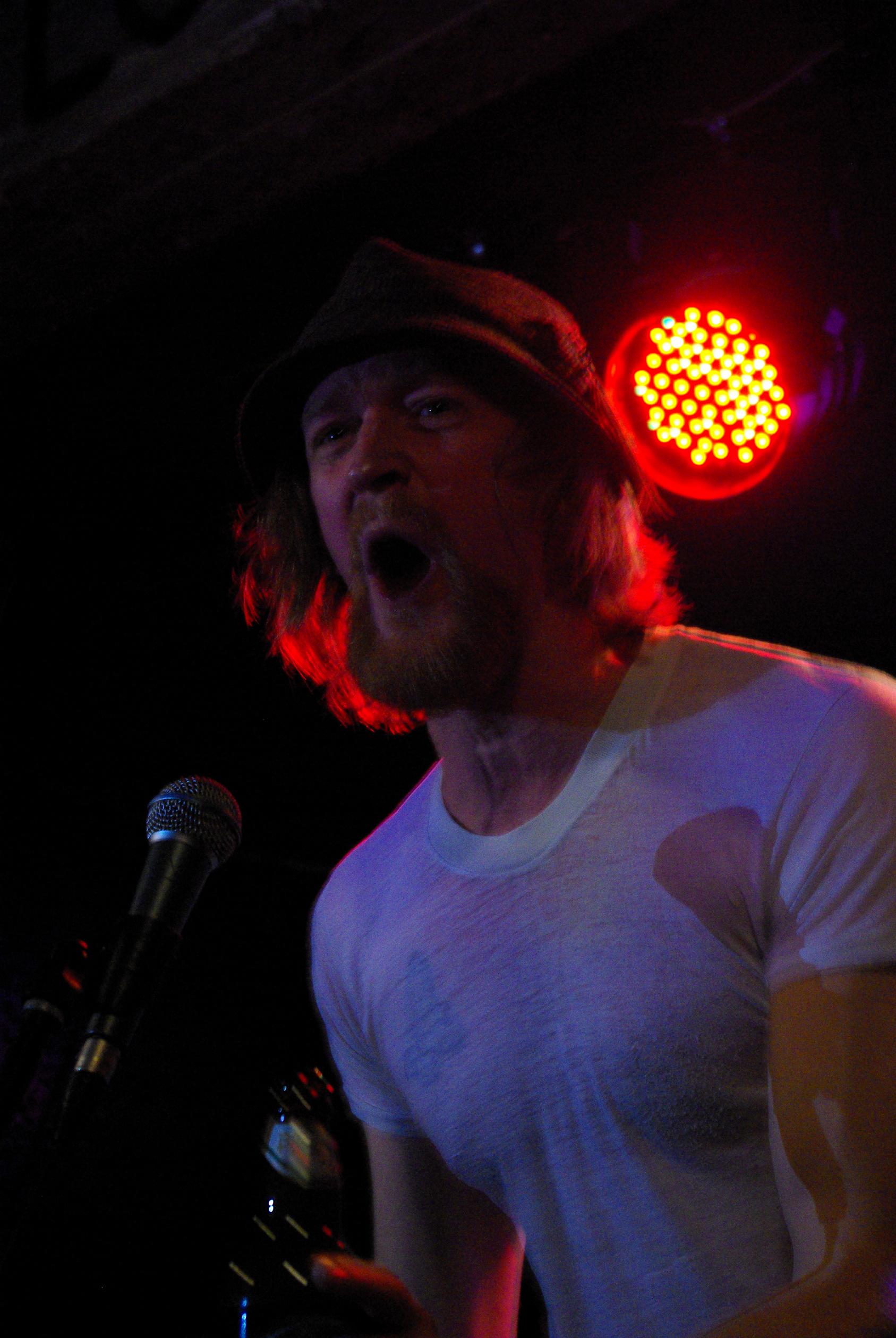 Twangville Says:
The music of Eric "Red Mouth" Gebhardt is a bizarre yet compelling blend of traditional blues and underground rock influences. The end result sounds like a cross between Half Japanese and Elmore James' Delta blues – or maybe Koerner, Ray and Glover on acid – that puts a playful twist on traditional blues. He has been compared with Captain Beefheart, which is an indication of just how experimental his music can be. Born in Vernon, Texas but raised in Alabama, Red Mouth certainly has a healthy dose of the South in his music, and he plays a gritty, rollicking slide guitar with the reckless abandon of a Hound Dog Taylor. But he has also travelled internationally and absorbed a wide range of influences. For an example of what he does with with the music, check out his rendering of Blind Willie Johnson's "Soul of a Man," a traditional Delta blues tune he turns into a screaming, stomping exclamation, or "Redecoration Day," his quasi-psychedelic collaboration with Andres Roots, a slide guitar player and songwriter from Tartu, Estonia. (Bill Wilcox)
Jimbo Says:
Channeling the likes of Screamin' Jay Hawkins, Leadbelly, Nick Cave, and Iggy Pop into one vessel seems an insurmountable task. Redmouth does it with a gusto that suggests he was just born with it. His latest endeavor, Toska features myself and drummer Chad Gamble (400 Unit) along with guitarist/instrumental madman Cody Gaisser, Ben Tanner (Single Lock records, Alabama Shakes, The Bear and Belle Adair), Harvey Thompson (Muscle Shoals Horns, Lyle Lovett's Big Band), legendary songwriter, Donnie Fritts (Rolling Stones, need I say more?) and the man, Jimmy Nutt operating the magnetic-tape machinery.
---
THE LOCAL SAINTS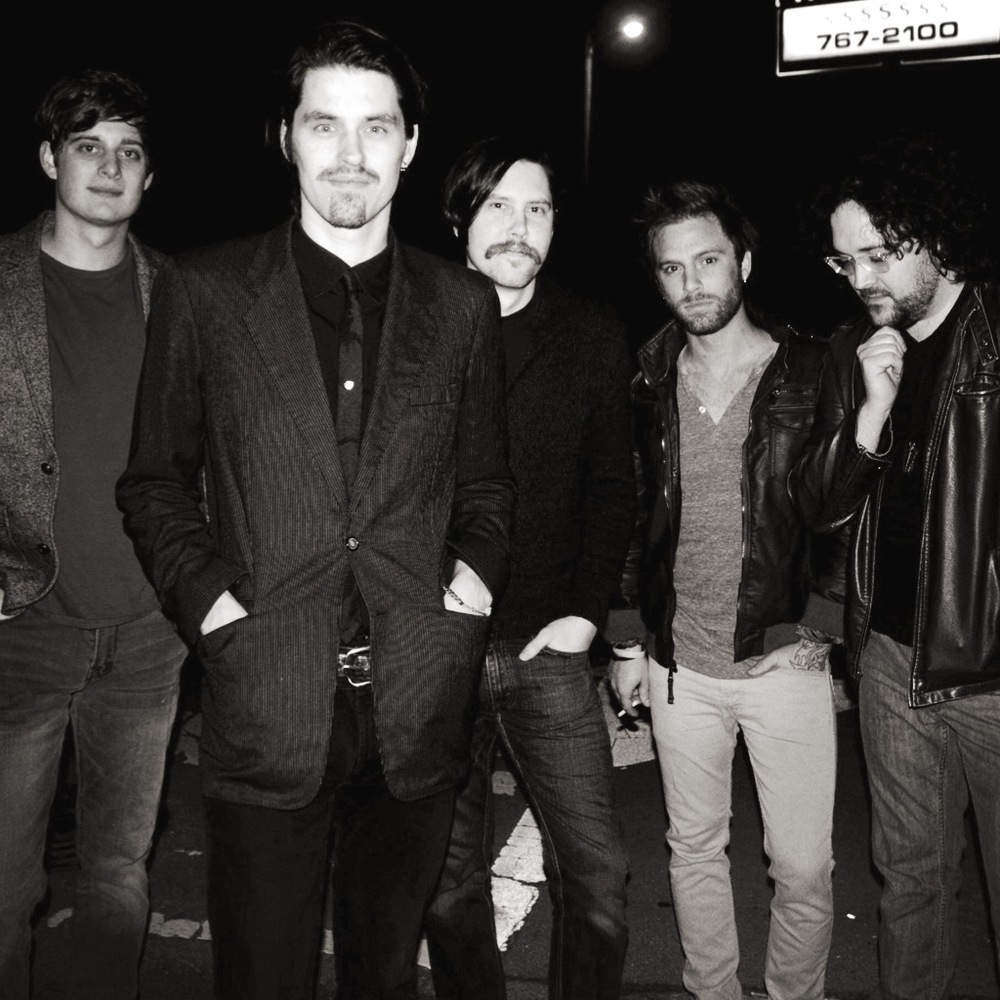 Twangville Says:
A lot of bands go to great effort to add some of the Muscle Shoals magic to their music. In the case of The Local Saints, they were born with it. As a Muscle Shoals-based band, they're pushing from that classic sound outward into new corners. Some of their music is southern rock, with a heavy sprinkle of rhythm and blues. Other songs have latched on to a serious indie vibe, but with veins of the famous sound coursing through the layers. Regardless of the style of a given number, you can feel the energy sharpening the edge of their performances. Keep your eyes peeled for this band to bust through the public's consciousness. (Shawn Underwood)
---
Click here for more Muscle Shoals music coverage.
Photo credits: Ashton Lance (Doc Dailey and Magnolia Devil)
---
About the author:
The Twangville Posse listens to music. Lots and lots of music.
---