Even after leaving the Drive-by Truckers, Jason Isbell has continued to wow and amaze.  His literary songs and rockin" guitar licks accentuate catchy and heartbreaking melodies. I saw Isbell and Shires a year ago in Hartford in an acoustic setting. It fit so perfectly in the at the Wadsworth Atheneum Art Gallery that I wasn"t sure about how a rock show would be able to measure. Luckily, the tunes are so strong that the emotions come through in the rock show.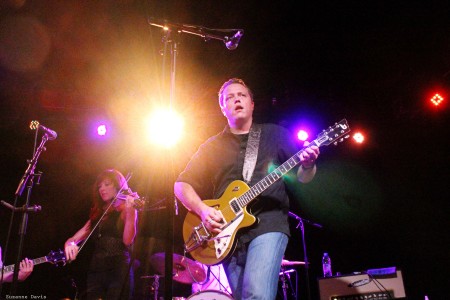 From the beginning of the set, Jason didn"t shy away from his early emotional songs with the full band. He whipped through "Goddamn Lonely Love," "Tour of Duty" and "Decoration Day." Each one resonated just like they did with DBT. Isbell, Shires and the band managed to rock through them with both the good-time beer drinkers and the more studious rock critic types fully satisfied.
From there, Isbell dove headlong into the emotional meat of the new record (and there"s a lot of meat to dig into). "Different Day" and "Live Oak" both show a new narrative focus. In particular, the stunning story of a drifting laborer who falls in love of "Live Oak." Isbell rocked hard and seemed to be exploring the difference between his pre-rehab and post-rehab self. Its a delicate balance to strike between narration and rocking out. "Live Oak" shows Isbell"s ability to pull them together.
From there, Isbell continued exploring the new record and capped it off with "Elephant." Anyone who has heard the song knows the raw emotional power in its description of a battle with cancer. The audience hushed and appreciated every word and note of the song. And after it was over, we all gave a collective sigh. It was as though we"d had our cathartic moment and now we had a weight lifted from our shoulders. The show would not have been complete without the tune.
From there, Isbell went back to the old favorites "Outfit," "Razor Town," and my favorite from his last record "Alabama Pines." They managed to lift the spirits of the crowd. After the encore, Isbell closed the online casino canada show with a Stones cover "Can"t You Hear Me Knocking." As a Stones aficionado it takes a lot for me to appreciate a cover and Isbell"s version was a great way to close the show.
Before Isbell"s set, Amanda Shires stepped on the stage singing unaccompanied. She has a signature country-style vibrato sounds that lends her songs a unique emotional quality. She mixed in murder ballads with songs from her new record "Down Fell the Doves" that came out August 6. In the middle of her set, she brought out her three most devastating songs from 2011″s "Carrying Lighting," "Swimmer. . .," "When You Need a Train It Never Comes," and "Lovesick I Remain." The songs are both lyrically dense and affecting particularly with Amanda playing her ukelele. I"m excited to get Shires" new record.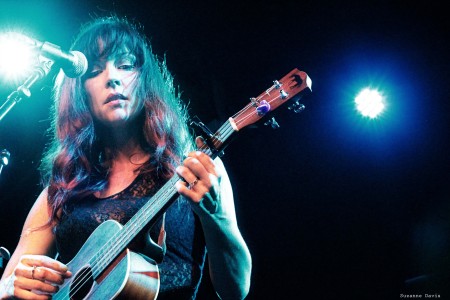 The opener, Joe Fletcher, started off with a raucous solo acoustic set. Fletcher"s growl and finger-picked guitar lend the tunes a powerful delivery. His lyrics come flooding out in rhymes and often require several listens to piece together the meaning behind it. I was particularly struck by Fletcher"s closing cover of Tom Waits" "Bottom of the World" from "Orphans." I went back and listened to Waits" version. I prefer speed and power of Fletcher"s reworked version.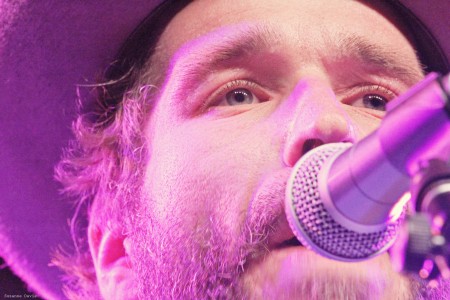 Photos by Suzanne McMahon
---
About the author:
Jeff is a teacher in the Boston area. When not buried correcting papers, Jeff can be found plucking various stringed instruments and listening to all types of americana music.
---