---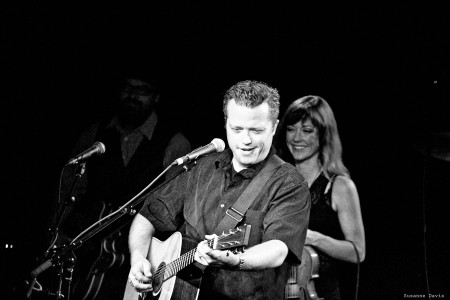 Elephant
and
Super 8, Jason Isbell
(from the Southeastern Records release
Southeastern
)
This list wouldn't ordinarily include two tracks from the same artist but I'm gonna make an exception. These two tracks exemplify the range of Isbell's songwriting talent, from the somber beauty of "Elephant" to the boisterous rock of "Super 8."
---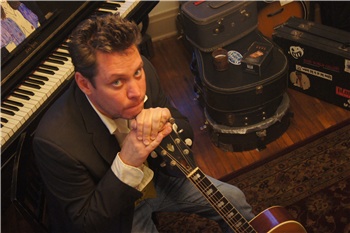 Alphabet City, Todd May
(from the Peloton Records release
Rickenbacker Girls
)
I found out after the fact that May originally gave this song to his friends in Two Cow Garage. No disrespect to those fellas (who more than did the song justice), but May has reclaimed the song with a perfect heartland rockin' feel.
Nobody's gonna mistake you for Nico, hell no one is gonna mistake me for John Cale,
You and I ain't built for that speed or that level of temptation and that's just as well.
Audio Download: Todd May, "Alphabet City"

Audio clip: Adobe Flash Player (version 9 or above) is required to play this audio clip. Download the latest version here. You also need to have JavaScript enabled in your browser.
---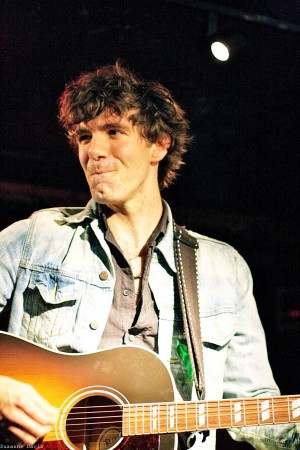 Thanksgiving, Stephen Kellogg
(from the Elm City Records release
Blunderstone Rookery
)
One of the most unforgettable moments from the June Twangville Music Festival was Kellogg's performance of this song. It built from an earnest beginning to an intense conclusion that found both artist and audience lost in the moment. A truly magical experience… and song.
---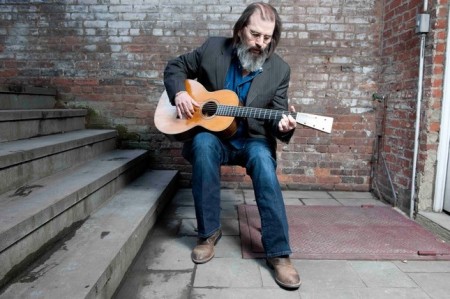 Remember Me, Steve Earle
(from the New West Records release
The Low Highway
)
Earle does it again with this stunning ballad written for his young son. Listen to Earle explain the song in this video, but be prepared for a moving experience.
You're lookin' at me I'm lookin' at you
And it's everything a grown man can do
Not to break down and cry like a fool
When you smile at me

I can only that hope I do my best
With whatever time that we got left
And when everything's done and said
You'll remember me
---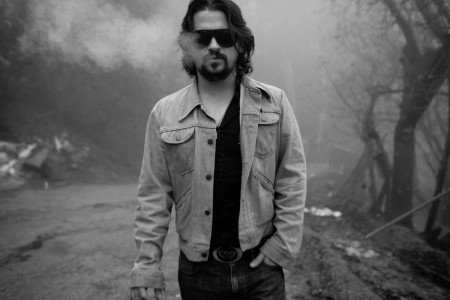 The Low Road, Shooter Jennings
(from the Black Country Rock/ Entertainment One release
The Other Life
)
This is my kinda song: sincere, funny and overflowing with attitude.

My daddy always told do the best that you can
To be a kind-hearted, sensitive hard-working man
But if the high road is closed and the light is coming down
Sometimes you gotta man up and take the low road around.
---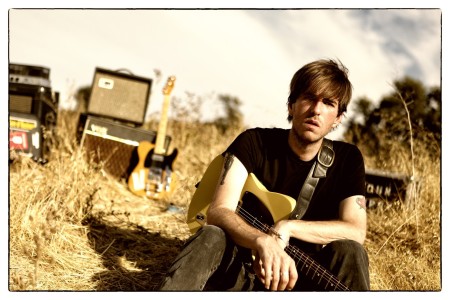 Little Colored Balloons, John Murry
(from the Evangeline Recording release
The Graceless Age
)
Murry's tale of his battle with addiction and a near-fatal overdose is raw, vivid and personal. "I shut my eyes but through these tears, the mean old world reappears."
Audio Download: John Murry, "Little Colored Balloons"

Audio clip: Adobe Flash Player (version 9 or above) is required to play this audio clip. Download the latest version here. You also need to have JavaScript enabled in your browser.
---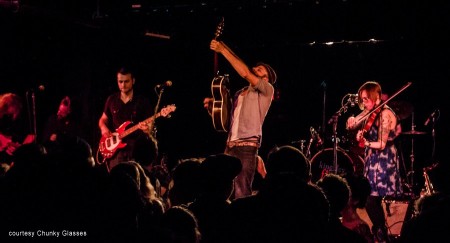 Strongman, Kingsley Flood
(from the self-released
Battles
)
I love how this track opens with a rockabilly acoustic guitar before exploding into an fevered rock song. And if the music doesn't make enough of a statement, listen to the lyrics:
Your ivory tower's bigger than mine and you know it
But you gotta put your hand in the mud to throw it
See the band rock it live here.
Audio Download: Kingsley Flood, "Strongman"

Audio clip: Adobe Flash Player (version 9 or above) is required to play this audio clip. Download the latest version here. You also need to have JavaScript enabled in your browser.
---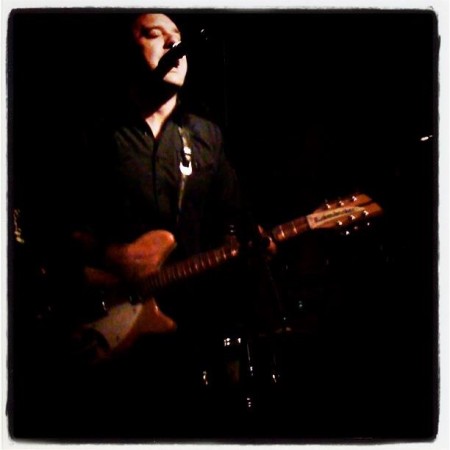 Hollow, Todd Thibaud
(from the self-released
Waterfall
)
My favorite track from Thibaud's release can change on any given day. For today, at least, I'm sticking with this one. Thibaud sets lyrics about failing at love against a joyously upbeat melody. One listen and your foot will be tapping and you'll be singing along, I'm sure.
---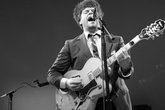 Stay Strong, Jesse Dee
(from the Alligator Records release
On My Mind / In My Heart
)
Quite simply a perfect feel-good classic R&B song.
---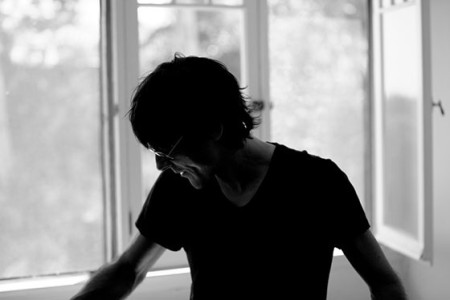 (It Was) Lust Not Love, Marc Carroll
(from the One Little Indian Records release
Stone Beads and Silver
)
Pure pop perfection. Consider this the musical equivalent to telling a lover to bugger off with a massive smile on your face.
I should have seen it coming, I should have read the sign
You'd put me in a grave way before my time
You're a handful of rain with a devilish curse
They'd send you down to Hell but you'd only come back worse
---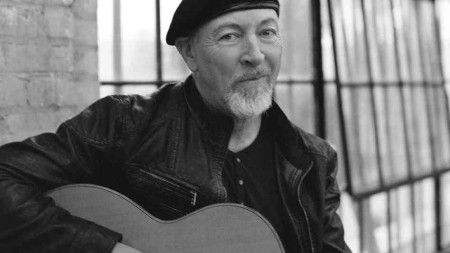 Another Small Thing In Her Favour, Richard Thompson
(from the New West Records release
Electric
)
Thompson's storytelling and lyrical attention to detail is matched only by his engaging sense of melody. And man can his guitar sing.
Audio Download: Richard Thompson, "Another Small Thing in Her Favour"

Audio clip: Adobe Flash Player (version 9 or above) is required to play this audio clip. Download the latest version here. You also need to have JavaScript enabled in your browser.
---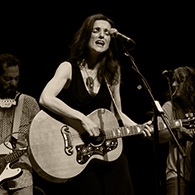 That Kind of Lonely, Patty Griffin
(from the New West Records release
American Kid
)
As brilliant as it is sublime.
Every strand has come unwound
Every heart is all worn down
Everyone in this room wanted to be somewhere else
So tonight I found a key
And drive away a little early
Is the last time I wanna be that kind of lonely.
---
Photo credits:  Suzanne Davis McMahon (Jason Isbell, Stephen Kellogg); Chunky Glasses (Kingsley Flood); Amoreena Berg (John Murry); Pamela Littky (Richard Thompson)
---
About the author:
Mild-mannered corporate executive by day, excitable Twangville denizen by night.
---