How would you like to meet Stephen Kellogg and see him perform? Well, here's your chance!
To celebrate Kellogg's upcoming "All Love, Future's Bright" tour, Twangville is giving away an incredible prize package that includes a pair of tickets to a show* on the tour plus a special meet-and-greet with Stephen at the show.
To be eligible to win, post a comment and tell us the name (and performer) of your favorite song from this year. A winner will be selected at random when the contest ends on Thursday, 12 Sept 2013 at midnight ET.**
Both the winner and a runner-up will receive a signed copy of Blunderstone Rookery, Kellogg's latest release.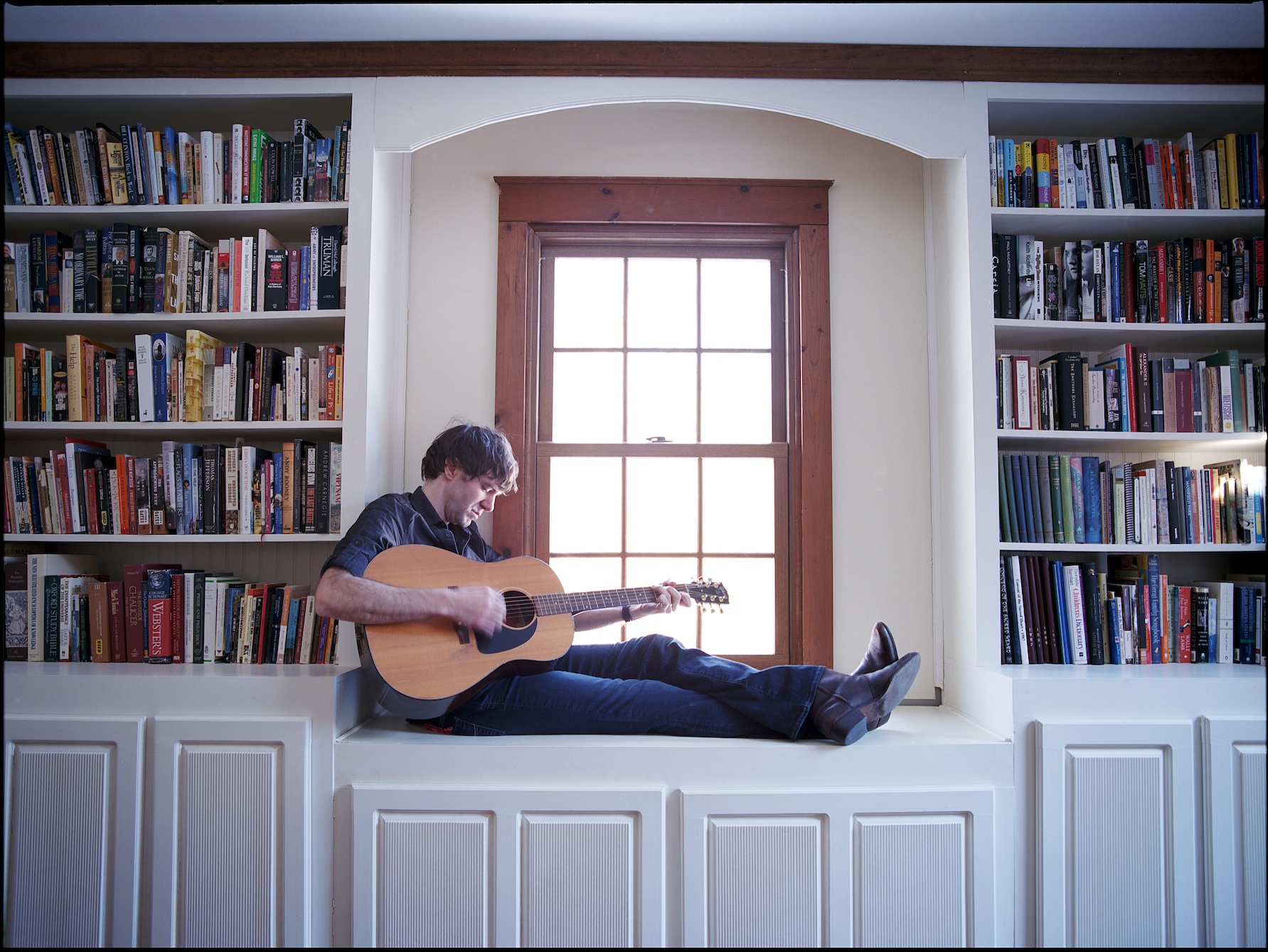 Here are the dates for the "All Love, Future's Bright" tour:
+ 10/8/2013 The Southgate House Revival – Sanctuary Newport, KY
+ 10/9/2013 Beachland Ballroom Cleveland, OH
+ 10/10/2013 Blind Pig Ann Arbor, MI
+ 10/11/2013 Lincoln Hall Chicago, IL
+ 10/12/2013 The Demo St. Louis, MO
+ 10/13/2013 The Maintenance Shop Ames, IA
+ 10/16/2013 High Noon Saloon Madison, WI
+ 10/17/2013 Shank Hall Milwaukee, WI
+ 10/18/2013 Fine Line Music Cafe Minneapolis, MN
+ 10/19/2013 Magnolia Festival Live Oak, FL
+ 10/21/2013 Tractor Tavern Seattle, WA
+ 10/22/2013 Aladdin Theater Portland, OR
+ 10/23/2013 Cafe Du Nord San Francisco, CA
+ 10/25/2013 McCabe's Los Angeles, CA
+ 10/26/2013 Coach House San Juan Capistrano, CA
+ 10/27/2013 Saint Rocke Hermosa Beach, CA
+ 11/6/2013 Bluebird Theater Denver, CO
+ 11/7/2013 The Bottleneck Lawrence, KS
+ 11/8/2013 House of Blues – Cambridge Room Dallas, TX
+ 11/9/2013 Lamberts Austin, TX
+ 11/11/2013 Workplay Theatre Birmingham, AL
+ 11/12/2013 Smiths Olde Bar Atlanta, GA
+ 11/13/2013 Exit/In Nashville, TN
+ 11/14/2013 Radio Radio Indianapolis, IN
+ 11/15/2013 The Basement Columbus, OH
+ 11/16/2013 Rex Theater Pittsburgh, PA
+ 11/17/2013 Water Street Music Hall Rochester, NY
+ 11/18/2013 Ninth Ward at Babeville Buffalo, NY
+ 11/21/2013 9:30 Club Washington, DC
+ 11/22/2013 The Sinclair Cambridge, MA
+ 11/23/2013 Iron Horse Northampton, MA
+ 11/29/2013 World Cafe Live Philadelphia, PA
+ 11/30/2013 Bowery Ballroom New York, NY
---
*Winner will receive two tickets to the show of his or her choice from the posted list, with the exception of the Magnolia Festival on 19 October. List of shows eligible for the prize package is subject to change.
**By participating in Twangville contests you agree to allow Twangville to post the winner's name and city on our web site. We pass along the winning addresses to the record company or appropriate party for fulfillment. Twangville will not use your address for any other reason. Contest open to US residents.
---
About the author:
Mild-mannered corporate executive by day, excitable Twangville denizen by night.
---