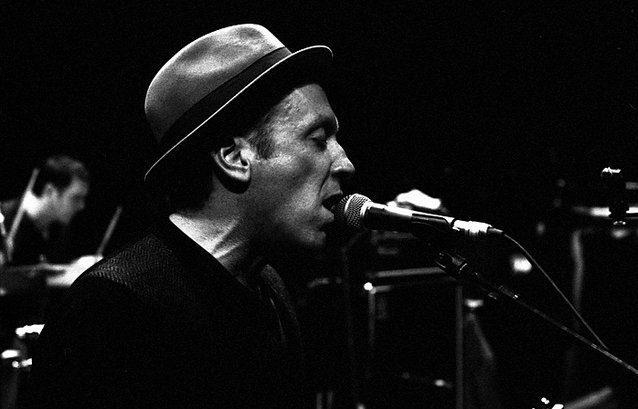 Any discussion of Bill Janovitz will undoubtedly start with his tenure as a member of Boston-based trio Buffalo Tom.  For more than 25 years the group has released an incredible catalog filled with emotionally charged rock and roll.   Songs like "Tailights Fade" and "Sunday Night," to name just a few, have a raw intensity that is hard to escape.  
Then there are the solo albums.  1997's Lonesome Billy and 2001's Up Here treaded a mellow path but Janovitz returned with a rock vengeance on 2004's Fireworks on TV (recorded with Crown Victoria).  His just released Walt Whitman Mall sort of walks the middle ground with more of an acoustic pop sound.  (See the Twangville review here.)
But that isn't the full story.  What sets Janovitz apart from many a musician, however, is his broad musical knowledge.  The guy is a true student of rock and roll, well versed in everything from rock to country.  Heck, he has even written one book on the Rolling Stones with another one due next month.   
Janovitz demonstrated some of this knowledge a few years back with his Cover of the Week project.  He eventually released over 100 mostly home-recorded acoustic covers, all accompanied by commentary and personal stories that gave the songs extra meaning.  The selections ranged from Tom Waits to the Kinks, from Billy Bragg to the Clash and from Hank Williams to George Jones.  
Late in the cycle, Janovitz took on Merle Haggard's "Today I Started Loving You Again."  Here's what he had to say about the song, "I sing this song with Session Americana from time to time. The way they sing the backing vocals make me get the goose pimples."
So will he play it when he appears with Session Americana (and Kevin Gordon) this Friday as part of the Twangville Music Festival?  Come on down and see what happens.
Audio Download: Bill Janovitz, "Today I Started Loving You Again (Merle Haggard cover)"

Audio clip: Adobe Flash Player (version 9 or above) is required to play this audio clip. Download the latest version here. You also need to have JavaScript enabled in your browser.
The Twangville Music Festival will take place on June 28th and 29th at the Lizard Lounge in Cambridge, MA.
Tickets for June 28th are available here and June 29th here. Artist bios, downloads and additional coverage here.
---
About the author:
Mild-mannered corporate executive by day, excitable Twangville denizen by night.
---