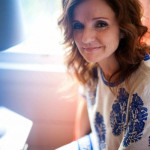 It is hard to describe songs that leave you speechless. The breathtaking tracks on "American Kid" mesmerize from beginning to end. This is Patty Griffin's first album of original material in six years. Since then she has recorded an album of Gospel songs and hymns, "Downtown Church", and toured with Robert Plant's Band of Joy. It has been well publicized that the inspiration for most of these songs is her late father. The album is certainly a beautiful testament to a man who once lived in a Trappist monastery, and was a high school English teacher. Each song is full of insight and deep emotionalism. There is also a unique atmosphere that surrounds each song on "American Kid". "That Kind of Lonely" has a mournful undertone, yet there is comfort in the arrangement of the song. "Highway Song" is a reverent tune that sounds as if it were taken from a church hymnal. The album also shows a sense of humor on "Get Ready Marie", an Irish drinking song that everyone in the pub could sing along with. The title cut is a beautiful but sad ballad. There are also a few Acoustic Blues songs, like the opening track "Go Wherever You Wanna Go".
The diverse yet understated sound and atmosphere of "American Kid" is largely due to the fact that Patty Griffin enlisted Luther and Cody Dickinson to provide the music. It was even recorded in the Dickinson's hometown of Memphis. Luther's guitar work and Cody's percussion are the backbone of the album. Griffin apparently met them when North Mississippi All-Stars opened for Band of Joy. Griffin was also joined by Robert Plant on three songs. Their chemistry that began with Band of Joy carries over to these songs with a seamless harmony. "American Kid" was worth the wait. Let's hope we don't have to wait another six years for a collection of original masterpieces like these.
---
About the author:
Chip and his family live in Birmingham, AL. Roll Tide!
---