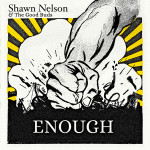 Shawn Nelson and The Good Buds – Enough
Back in 2011 I reviewed San Juan Street from Shawn Nelson and was enamored of the protagonist perspective in many of his songs along with the variety of musical influences.  So I was happy to see he has an EP out with his band, now known as The Good Buds.  This project has some of that feel, but seems to concentrate on the philosophy of getting by in today's world when you're part of the 99%.  It's not exactly feel good music, but it never crosses the line to melancholy or tears-in-your-whisky music.  And the EP does finish with a nice finger snapping tune, Yea Ya Right, that name checks a lot of Texas music favorites.  The music itself is well crafted and along with a particular style of laid back delivery I found this to be a really compelling listen.  The only disappointment is there are just 4 songs.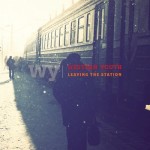 Western Youth – Leaving the Station
This is the debut record from an Austin-based band that struck that vein in my arm where the rock and roll goes.  Part Ryan Adams, part Reckless Kelly or Drive By Truckers, the 5 songs here have you playing air drums on a frequent basis.  Somewhere, Somehow and Black Freightliner are straight ahead roots rock, while Waste Of Time kicks it up a notch with some horns that add another tasty layer on top for when too much is just enough. Should've Been Me leans more to a ballad tempo, but with a feedback vamp Crazy Horse would be proud of.  Falling Down explores the alt country side of roots music and is the song I find myself going back to most often.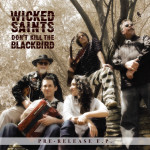 Wicked Saints – Don't Kill the Blackbird
The third EP gem I've picked up lately is from LA-by-way-of New-Orleans band Wicked Saints.  There's a lot of ear candy in these songs.  So the title track has its going down the road feel, but with a sweet banjo groove.  Baby Gray Bird is an acoustic Sunday morning song with a Great Gig In the Sky moan that's just perfect.  Roll With the Changes starts with an almost chant.  Pavan has this slightly discordant sound that injects not just a sound but a jittery feel to the music.  The info for this collection is that it's the first seven finished songs from an upcoming LP.  If the rest of that record is anything like this EP it's going to be a dynamite release.
---
About the author:
I've actually driven from Tehatchapee to Tonopah. And I've seen Dallas from a DC-9 at night.
---