Kevin Russell is an enigma.  As lead singer and songwriter for The Gourds, he led one of the biggest party bands in Texas history.  Just try to find someone in central Texas who doesn't know the words to Gin & Juice (written by Snoop Dogg: a good example of why you shouldn't get locked into a genre).  Yet when he's in his alter ego band Shinyribs–perhaps his primary ego now that he's winding down The Gourds–he's up to writing sensitive ballads about love's complexity like Somebody Else, from the latest Shinyribs release, Gulf Coast Museum.
I suppose there are a couple of main points to drive home about this record.  The first is the variety of musical influences Russell showcases, whether intentionally or not.  On Sweeter Than the Scars, the opening cut, I found myself thinking of Leon Russell and that casual feel and delivery.  Song Of Lime Juice & Despair certainly calls to mind Jimmy Buffet, but with a mastery of yodeling that no Parrothead would recognize.  Limpia Hotel is a delightful honky-tonk Hawaiian waltz about west Texas.  And in the intentional category, the band does a cover of Harold Melvin & the Blue Notes hit from the 70's, If You Don't Know Me By Now.
The second point is Russell's ability to turn a phrase.  As someone who chooses to try to write something people will enjoy every week, I can't get enough of his lyrics.  Take that opening cut, Sweeter Than the Scars, where he observes: "Dreams are about the future—-Songs are about the past—-Sometimes it takes a suture—-To make the feeling last."  An elegant way of saying hurts so good.  On Take Me Lake Charles he doesn't just sing about looking forward to the casino, he boasts, "Twenty-one's coming I can feel it in my bones—-I'll have to change my name to Savings and Loan."  In Sweet Potato he leads with a description of personality if I've ever heard one, "My lips are chapped—-But they crack with flavor."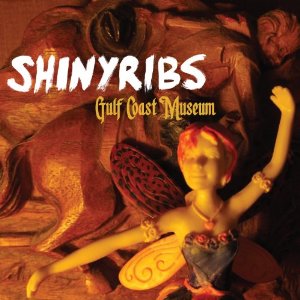 Gulf Coast Museum is pretty well impossible to categorize.  There's no one theme that I can discern.  The musical style, while certainly Americana, is broadened by a crack set of musicians that stretch genres with ease.  In the lyrical category Kevin Russell can tell a story of time or place, or just make observations on life.  This isn't some break-up album or venting at some political or business target.  So at the end of the day what I'm left with is this album is greater than the sum of its parts and a spectacular example of what craftsmanship in music sounds like.
---
About the author:
I've actually driven from Tehatchapee to Tonopah. And I've seen Dallas from a DC-9 at night.
---