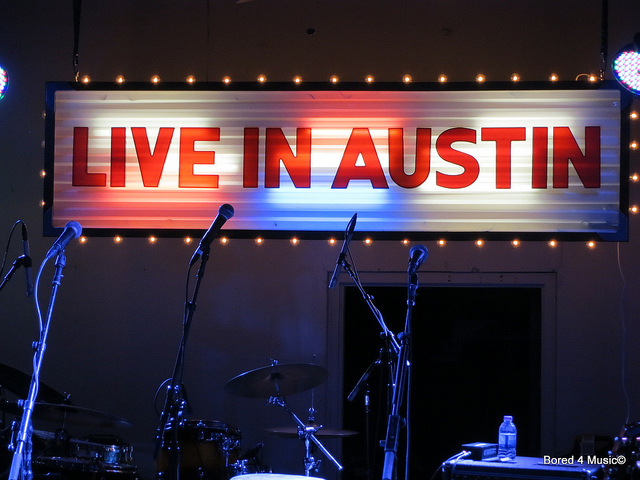 For me, the true harbinger of spring is the arrival of the SXSW Music and Media Conference in Austin, Texas. Or rather, spring begins for me when I arrive in Austin for SXSW. With upwards of 2,500 bands and 20,000 attendees from around the world, SXSW is the world's premiere music conference. Even better, it is one heck of a party.
Over the next week I'll be sharing some of my highlights from SXSW 2013.
---
DID YOU HEAR WHO IS PLAYING?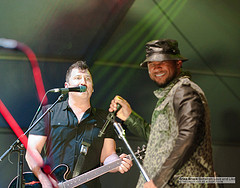 These ears didn't seem to settle on one stand-out genre emerging at this year's event. Instead, this was the year of big name artist bingo with a large number of well-established artists descending on Austin.
There was lots of talk around town: "Is Prince really playing with a 22-piece band?" "Will Jay-Z be the special guest at Justin Timberlake's "secret" show?" (The answer was no.) "I don't get the LL Cool J thing with Twitter." "Iggy Pop anyone?" "I can't believe that Usher played with the Afghan Whigs!"
Don't get me wrong, it was great to catch a bit of Green Day and the Sound City Players (The Foo Fighters with guests like John Fogerty and Rick Springfield). To me, however, the spirit of SXSW is about exploring new music and seeing artists who rarely, if ever, make it to Boston.
I did pretty well in that regard, if I do say so myself. In the new music category I caught Hungary's Ivan and the Parazol, Australia's The Beards and Boston's You Won't. Yes, I really travelled to Austin to discover a hometown band that had previously slipped under my radar.
In the "rarely make it to Boston" category were a host of Austin artists from Jon Dee Graham to Mike Barfield to David Garza. I was also able to catch great sets from the Nashville triumvirate of Kevin Gordon, Otis Gibbs and Patrick Sweany plus others like L.A.'s Ted Russell Kamp and Milwaukee's Trapper Schoepp & the Shades.
Of course I also made time for long-time faves like Steve Earle and Butch Walker, two artists who never disappoint.
---
I'M WALKING, YES INDEED
New pockets of venues appeared all around Austin this year. The neighborhood just south of the Convention Center, in particular, exploded with activity. These included official venues like the Blackheart, a cool club that is more like a house, and unofficial ones such as Rachael Ray's House Party with its abundance of (free) great food and drinks.
The area also played host to The Southbites Food Trailer Court, a collection of food trucks "curated" by Top Chef tv show winner Paul Qui. Food trucks have long been well-established in Austin but, like everything else during SXSW, were taken to extremes.
More venues meant more walking. Cabs and pedicabs were options if you could find them, although street closures and traffic made them somewhat ineffective. So that left walking as the primary means of getting around. Lots of walking. Lots and lots of walking.
Unfortunately for me it seemed like each consecutive show that I wanted to see was on the opposite side of town. I was continuously going from end to end along a one mile stretch of 6th Street. I don't even want to think about how many times I did it. By week's end, it was comical to count the number of band-aids that I had placed on my feet to ward off blisters.
---
THE OFFER I COULDN'T REFUSE (AKA ALEJANDRO ESCOVEDO'S SUNDAY SHOW)
Thanks to the generosity of Delta Airlines — who wanted my Sunday afternoon plane seat so much that they gave me an offer that I couldn't refuse — I was able to stay an extra day to catch the traditional Sunday show curated by Alejandro Escovedo at the Continental Club.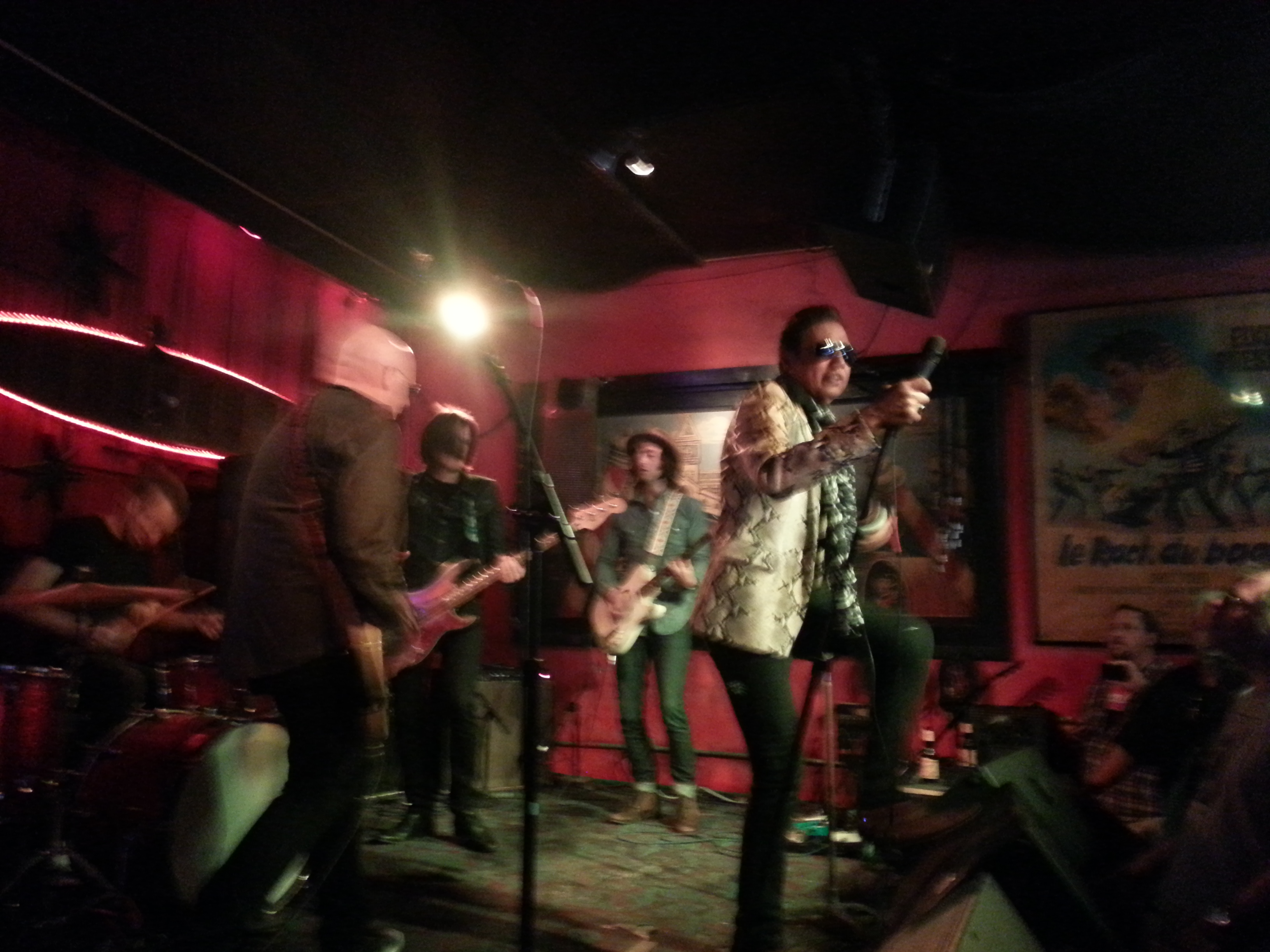 The show started at 2pm but I showed up around 5pm. Shortly after I arrived, Al stepped to the stage and said, "This band is going to be very loud, for those of you with weak rock and roll stomachs."
He and his band the Sensitive Boys were joined by ex-Dead Boys guitarist Cheetah Chrome for a scorching set of punk rock covers. He wasn't kidding; it was a loud and intense start to my musical evening.
The sets that followed were equally impressive. Rosie Flores, Bobby Bare Sr (with his son Bobby Bare, Jr. on background vocals) and Willie Nile each lit up the stage. Escovedo was a regular through it all, most notably joining Bobby Bare Sr. for a take on the Escovedo-penned "I Was Drunk," which is included on Bare's new release.
Mike Barfield, the self-proclaimed Texas Tyrant of Funk, was his typical bad-ass self. He and his band delivered a high energy set of smokin' R&B, Texas style.
Peter Buck, backed by Scott McCaughey and two other musicians, played several of his solo songs. It was his special guest, however, that stole the show. After Buck introduced him as "someone who can really sing," Mike Mills stepped to the stage and the band launched into "(Don't Go Back to) Rockville." Amazing.
Keeping with a Georgia theme, Drivin' n' Cryin' followed with a remarkable set of their own. Their relatively new guitarist was particularly notable, serving up some dynamic solos. Late in their set the band played a new song called "R.E.M." which served as a fine introduction to their special guests. Sure enough, Buck and Mills returned to the stage for a rousing take on the Drivin' n' Cryin' classic "Straight to Hell."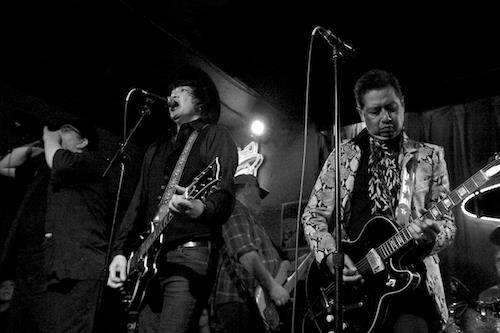 The only way to top that string of performances was to close the show with the triple guitar attack of the True Believers. The newly reunited group – featuring Alejandro Escovedo, his brother Javier and Jon Dee Graham – played a powerful set.
How can you go wrong when three amazing songwriters, who also happen to play some mean guitar, come together in the name of rock and roll? Call me a true believer.
---
ARTIST APPRECIATION
One of the fun aspects of Alejandro's Sunday event is the number of musicians who attend, not all of them are performing. It is wonderful to see the sense of community as they watch one another perform and stand around the club engaged in conversation. I know that this is part of overall SXSW experience every year but it was especially noticeable to me this year.
At Alejandro's event, for example, Rosie Flores was clearly enjoying herself as she stood next to me watching Alejandro Escovedo play his punk covers set. A short while later, Alejandro stood in nearly the same spot to watch Rosie's set. I spied Robyn Hitchcock and Tim Easton, among others, in the crowd as the evening progressed.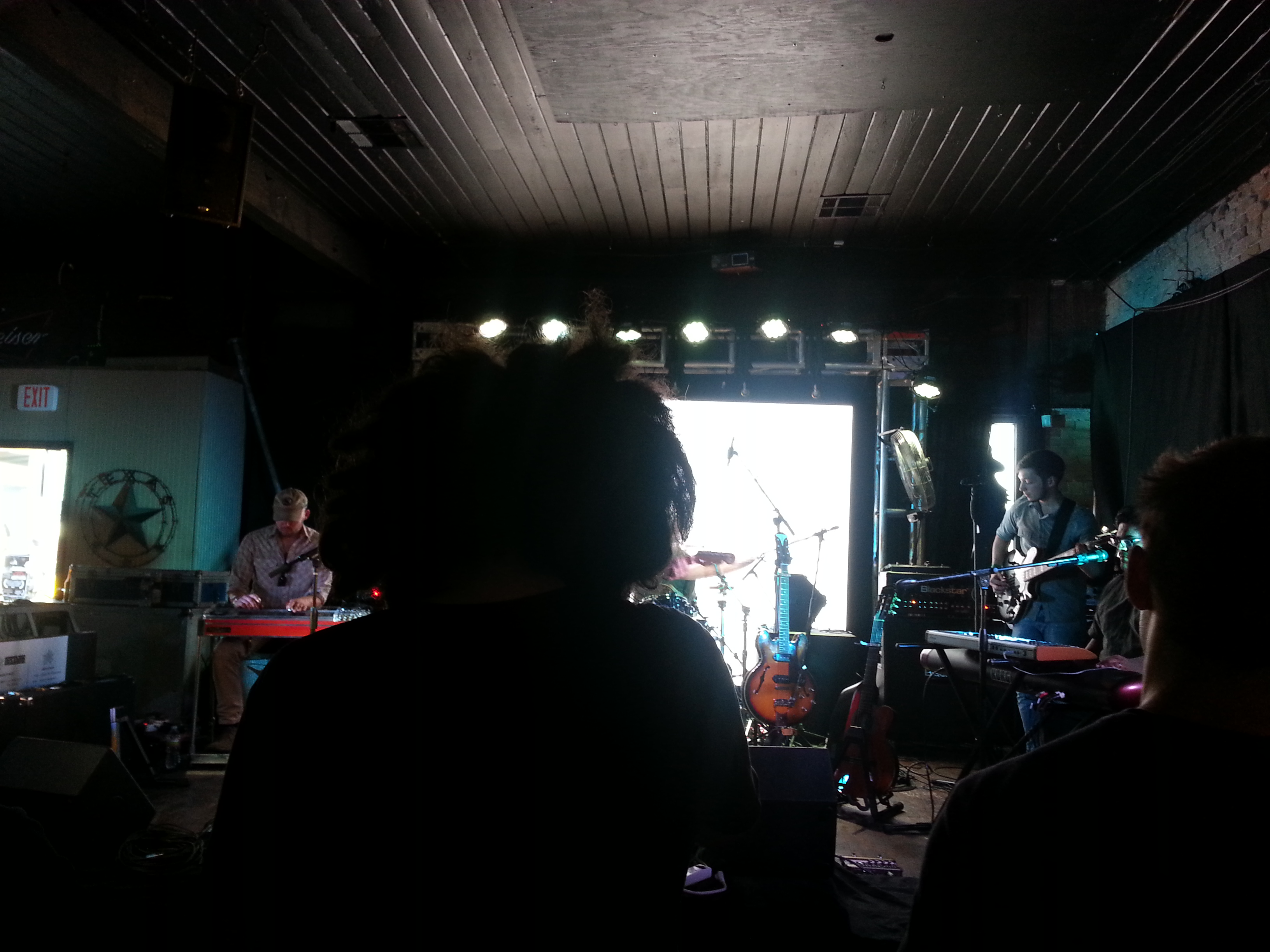 Adam Duritz spent his Saturday taking in a full roster of up-and-coming bands at the Outlaw Roadshow, often singing along as he stood in the crowd. Not sure why he chose to stand in front of me, however.
You, of course, had Dave Grohl and his Sound City Players celebrating the music of Stevie Nicks, Rick Springfield and John Fogerty, among others. "Bucket list (pause) check," quipped Grohl during Springfield's rocking set.
And then you had the New West Records party. Held to celebrate Patty Griffin's forthcoming release, it also served as a de facto "company meeting" as many of the label's artists were in attendance. They seemed to enjoy the opportunity to catch up with one another on a beautiful Austin afternoon. The picture below just about says it all.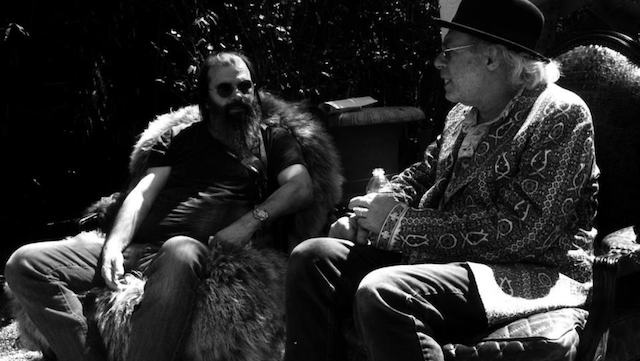 ---
THE CLOSING QUESTION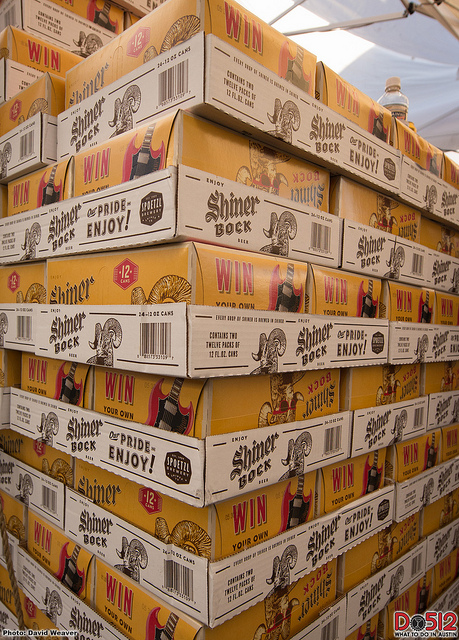 I'll ask the same question that I asked last year: can someone please explain to me why many Austin bars don't consider Shiner to be a domestic beer? It's brewed about 90 miles from Austin within the borders of Texas. Someone please get them a map.
---
Click HERE for more Twangville coverage of SXSW.

---
Photo credits: Bored4Music (Live in Austin); Erica Bruce/Between Love and Like (Afghan Whigs with Usher); Mayer Danzig (Alejandro Escovedo); ©Machelle Dunlop 2013. All Rights Reserved. (The True Believers); Mayer Danzig (Adam Duritz); Jay Weaver (Buddy Miller and Steve Earle); David Weaver/Do512 (Shiner).
---
About the author:
Mild-mannered corporate executive by day, excitable Twangville denizen by night.
---