Unlike Eli, I struggled to pick my top choices for music last year.  Any one of my top 4 or 5 might have won out at a different time.  That's an indicator that it was a good year for music though, with a good mix of long-time Twangville and chart favorites as well as some great new talent.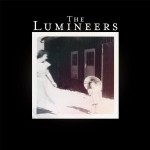 1. The Lumineers – The Lumineers Debut album from this Colorado group was all over the charts for the second half of the year.  You can argue they owe much of their popularity to Mumford & Sons and a similar sound, but I felt there was a lot more texture and ear candy in their album that kept it fresh well into double digits of play.  Mayer brought them to my attention when he saw them at SXSW, clearly portending their success.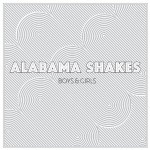 2. Alabama Shakes – Boys & Girls Finally someone came along to take the place of Amy Winehouse as the flag bearer for a new generation of pop soul.  Brittany Howard also showed some flexibility with her verse in the AMA tribute to Levon Helm.  The Alabama Shakes style of retro and indie lends itself to just sounding better and better as the band tightens up with years of playing together so I look forward to their next release.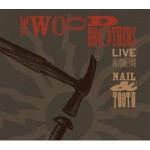 3. The Wood Brothers – Live, Volumes 1 & 2 A pair of small venue recordings from a pair of brother who went their separate ways as blues and jazz musicians before getting back together a few years ago.  It's a collection of funky, jazzy, swampy, rhythm and blues that stayed in my car's CD player longer than anything else.  It's just infectious.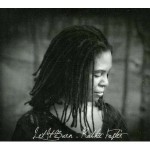 4. Ruthie Foster – Let It Burn Blues and gospel play a heavy role in the latest release from Foster.  New Orleans mainstay The Funky Meters do the honors as her band for most of the album and the result is something that could as easily come out of Memphis or Muscle Shoals in the 70's.  It makes you want to just start moving, swaying, anything to keep time.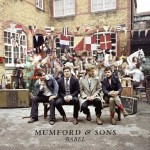 5. Mumford & Sons – Babel Arguably one of the most anticipated albums in Americana in a while, the sophomore effort from Mumford & Sons nonetheless delivered what fans wanted.  Everything you read says these guys are really grounded and I don't see how they could have stood up to expectations this well if they weren't.
 6. I See Hawks In L.A. – New Kind Of Lonely These guys are keeping alive the high desert sound that Gram Parsons tapped into many years ago.  A New Kind Of Lonely delivered a sonic summary of what that part of the world is like, and if you close your eyes you can almost see Barstow in the distance.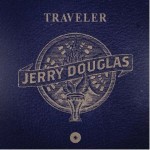 7. Jerry Douglas – Traveler Although obviously known for his bluegrass dobro and association with Alison Krauss, this album plays to many other genres.  With guest musicians like Eric Clapton and Dr. Hook it's clear Douglas can get anyone he wants to jam with him.  Mumford & Sons even make an appearance.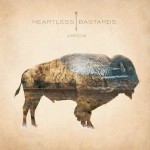 8. Heartless Bastards – Arrow No real surprises from Erika Wennerstrom and her bandmates on their latest release.  Still, I noticed the sonic assault that is their hallmark has developed some subtleties that sustain more listens that some of the earlier work.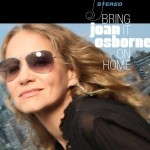 9. Joan Osborne – Bring It On Home I'm pretty well convinced that Osborne could sing an insurance jingle and make it soulful.  She's done everything from old school Motown to the Dead, adding a fresh voice to all of it.  This record is full of mostly unknown blues songs from well-known artists like Willy Dixon, Otis Redding, and Bill Withers.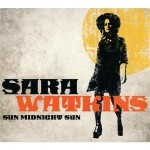 10. Sara Watkins – Sun Midnight Sun Sara first hit the scene a couple of decades ago as the teenage fiddle player and singer for Nickel Creek.  She's added breadth and depth to her repertoire and in addition to her musical prowess is a very engaging stage performer.  See my write-up of the AMA festivities for her take on having to follow Richard Thompson in a showcase performance.
Although these didn't make my Top 10, here's another 10 albums that I highly recommend, in no particular order.
The Little Willies – For the Good Times Crack NYC country band featuring Norah Jones.
Ray Wylie Hubbard – Grifter Hymnal Hubbard continues to crank out some of the best roots rock and songs in the business.
Melody Walker – Gold Rush Goddess Americali songwriter and her partner Jacob Groopman are crafting some great music and have a ton of fun with some of their videos.
Ruby Jane – Celebrity (Empire Of Emptiness) One of Austin's adopted daughters, Ruby Jane is stretching way beyond her original strength as a fiddle player and embracing a number of genres.
Alejandro Escovedo – Big Station Roots rocker Escovedo just keeps putting out top notch releases, and with his style-hopping background he always pulls it off with flair.  Highly recommended as a live performer.
MilkDrive – Waves Another Austin based band that's pushing the envelope with some jazzy takes on bluegrass and country, I really enjoy their work.
Old Crow Medicine Show – Carry Me Back For my  money, these guys are the standard for a new generation of bluegrass, and Carry Me Back doesn't disappoint.
Bonnie Raitt – Slipstream Not that much of anything Bonnie does these days could be considered slouchy, this record pulled a little more of her slide work out in front.
Corb Lund – Cabin Fever Lund is really coming into his own as a songwriter, and this album shows a flair for stories that's on par with Todd Snider.
The Trishas – High, Wide & Handsome The debut release from a set of friends that performed with some of the best Americana has to offer before they ever recorded a single song.
---
Click here for more Twangville Best of 2012 coverage.
---
About the author:
I've actually driven from Tehatchapee to Tonopah. And I've seen Dallas from a DC-9 at night.
---