I've figured out the secret to Willie Nile. It's not some special studio trick or the backing of a top notch band (though they do rock like nobody's business). No, the magic of Willie Nile is his unbridled passion for life that permeates the man and his music. It hearkens back to the romantic innocence of early rock and roll infused with the pragmatic realism learned on the streets of Nile's beloved New York City.
You can hear Nile's infectious enthusiasm in every nook and cranny of House of a Thousand Guitars, his latest release. The playful "The Midnight Rose" begins as an Irish piano ballad before then the guitars kick in and the song becomes a rousing rocker. The light-hearted "Magdalena" cranks it up even further as Nile and the Worry Dolls channel the Ramones, right down to several healthy refrains of "hey hey." And only Nile could succeed with a song called Doomsday Dance" a rousing rocker song about the end of the world in which he declares, "we'll do the dead man's twist, this is our last chance, at the Doomsday Dance."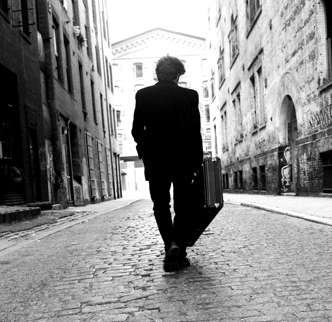 Yet Nile isn't afraid to get serious, as he does on the political "Now That the War Is Over." What starts as a simple song of a man returning home from war to work on his farm quickly becomes a series of vignettes chronicling the personal costs of war. A somber cello and strings build within the song to add gravitas to each new tale – from a woman left without a husband to the soldier's lost will to live.
The album centerpiece – and the best showcase of Nile's optimistic outlook — is the moving "Give Me Tomorrow." "I've seen lightning in the valley, heard the howling wolf call, I saw the reaper in the alley, writing names upon every wall," he proclaims, "I see breaks out on the levee, in a world so far beyond strange, oh but I have seen things change." You can't help but smile and sing along as Nile continues, "Give me tomorrow, right now."
Audio Download: Willie Nile, "Give Me Tomorrow"

Audio clip: Adobe Flash Player (version 9 or above) is required to play this audio clip. Download the latest version here. You also need to have JavaScript enabled in your browser.
---
About the author:
Mild-mannered corporate executive by day, excitable Twangville denizen by night.
---