The best find for me in September's AMA awards was a couple of live discs from the Wood Brothers that were included in the swag bag.  Volume 1 is entitled Sky High, and Volume 2 is Nail & Tooth.  Regardless of the separate names and release dates, these discs are like, well, two brothers.  Chris Wood, the bass player, is best known for his stint in the progressive jazz band Medeski, Martin, and Wood.  Brother Oliver cut his chops as a blues guitarist side man and band leader on the modern day chitlin circuit.  After performing separately for a couple of decades they hooked back up a couple of years ago, and friends, the music world is a better place now for it.
There are a couple of themes that work their way through the two records, whether intentional or not.  The first is the overall sound.  It's sort of like the Avett Brothers harmonies with a New Orleans rhythm section.  Shoofly Pie is a love song, or maybe a lust song, for an only-in-the-south dessert.  It has Little Feat written all over it, if Lowell George had been a little more redneck.  One More Day opens the first disc with a 2nd line feel.  And Made It Up the Mountain is a greasy jazz number that's hard to imagine coming from anywhere that's not near a bayou.
The other theme that winds its way through the two records is a church/bar relationship observation.  As noted in the outro of Stumbled In, "that was a song about the spiritual benefits of a night club."  Above My Head talks about hearing "music everywhere" as a proxy for heaven.  The one I like the most is Ain't No More Cane that puts a hymnal spin on a song that seems a channeling of Levon Helm.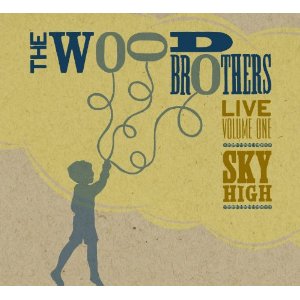 As you listen to the songs you also hear the wry observations that feel like one brother commenting to another.  When I Was Young notes that "the older I get, the less I know and the more I dream."  And Glad says as much about brotherhood as anything: "it's good to see you, but I'd be glad to see you go."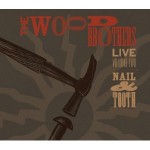 Analysis aside, these two albums are just great music.  They're ebullient expressions of a couple of brothers who went their own way and now are the musical example of the 1 + 1 = 3 idea.  It doesn't matter which disc you listen to, you're chair dancing thirty seconds after hitting play.  I'd been playing Nail & Tooth at high volume and pulled up to a light wearing a stupid grin that the guy next to me noticed.  I just turned it up even louder so he could hear.  No doubt this project will make my top 3 favorite albums of the year.
---
About the author:
I've actually driven from Tehatchapee to Tonopah. And I've seen Dallas from a DC-9 at night.
---