Low Anthem
The Central Presbyterian Church, one of the more interesting SXSW venues, was the perfect room for the majestic songs of the Low Anthem. The talented trio moved swiftly through a range of instruments during the course of their set. It was completely captivating, albeit a bit ironic to hear songs about Charles Darwin in a church.
Audio Download: The Low Anthem, "Charlie Darwin"

Audio clip: Adobe Flash Player (version 9 or above) is required to play this audio clip. Download the latest version here. You also need to have JavaScript enabled in your browser.


[Source: SXSW]
Bedouin Soundclash
My final official showcase of the conference was one of the best. Toronto's Bedouin Soundclash swerved through a high-spirited set that blended ska, soul and rock that included an outstanding cover of "Stand By Me." I couldn't have ended on a higher note.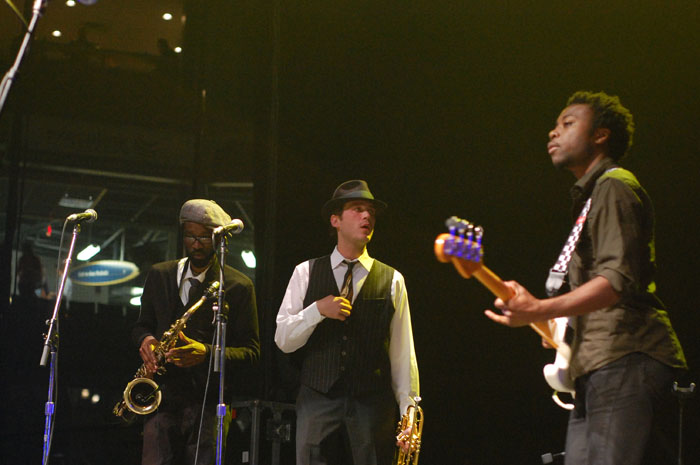 Audio Download: Bedouin Soundclash, "Walls Fall Down"

Audio clip: Adobe Flash Player (version 9 or above) is required to play this audio clip. Download the latest version here. You also need to have JavaScript enabled in your browser.


[Source: SXSW]
My Dear Disco
With upwards of 1,900 bands playing over the course of four days, one is bound to walk by a club and be enticed by the sounds emanating from inside. Hearing My Dear Disco as I wandered by the Dirty Dog Bar was one such occasion. The seven-piece from Ann Arbor Michigan is a self-contained party, disco-ball and all.
Audio Download: My Dear Disco, "White Lies"

Audio clip: Adobe Flash Player (version 9 or above) is required to play this audio clip. Download the latest version here. You also need to have JavaScript enabled in your browser.


[Source: SXSW]
Daddy (featuring Will Kimbrough and Tommy Womack)
Nashville's Mighty Will Kimbrough and Tommy Womack offered a limited edition live cd to raise funds to get the band to Austin. The ploy worked as the five piece put on a rousing show at Mother Egans. The set was a gumbo of roots, blues and country-tinged rock and roll.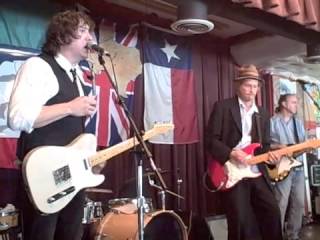 Audio Download: Daddy, "The Ballad of Martin Luther King"

Audio clip: Adobe Flash Player (version 9 or above) is required to play this audio clip. Download the latest version here. You also need to have JavaScript enabled in your browser.


[Source: SXSW]
Lou Barlow
I've never been a big Sebadoh fan and I've always perceived Dinosaur Jr as mostly a J Mascis project. Seeing Barlow perform with friend Imaad Wasif, however, gave me a new-found respect for his talents. His acoustic pop songs captivated the crowd, not a small feat at SXSW.
Nakia and his Southern Cousins
Austin's own soul king is on the verge of releasing his debut full-length album with his smoldering R&B outfit, the Southern Cousins. Nakia can captivate a room with just his voice, but fire up the band and they take no prisoners.
Audio Download: Nakia & His Southern Cousins, "Choose Your Poison"

Audio clip: Adobe Flash Player (version 9 or above) is required to play this audio clip. Download the latest version here. You also need to have JavaScript enabled in your browser.


[Source: SXSW]
Tim Easton
There are really two Tim Eastons: the acoustic balladeer and the rousing rocker. Judging from Easton's electric Austin performances – figuratively and literally – we're about to get an album from the latter.
Audio Download: Tim Easton, "Burgundy Red"

Audio clip: Adobe Flash Player (version 9 or above) is required to play this audio clip. Download the latest version here. You also need to have JavaScript enabled in your browser.


[Source: SXSW]
Tinted Windows
One of the more interesting yet puzzling new bands to appear at SXSW. The band is comprised of Adam Schlesinger (Fountains of Wayne), Taylor Hanson (Hanson), James Iha (Smashing Pumpkins) and Bun E. Carlos (Cheap Trick), who each have arguably the least stage presence of their other/previous bands. Bottom line: the songs have some chops but will need additional time to settle.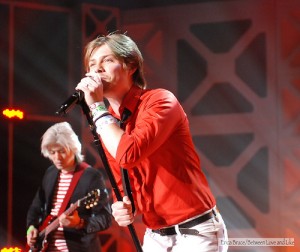 For more Twangville SXSW coverage click here.
Photos courtesy of San Antonio Current (Bedouin Soundclash), Dipity.com (Daddy) and Erica Bruce/Between Love and Like (Tinted Windows).
---
About the author:
Mild-mannered corporate executive by day, excitable Twangville denizen by night.
---