Every fall, The Americana Music Association gathers members and artists together in Nashville for its annual conference. Starting with the annual Americana Music Awards and continuing through four days of showcases and panel discussions, it is a tremendous celebration of Americana music.
---
Songs of Big Star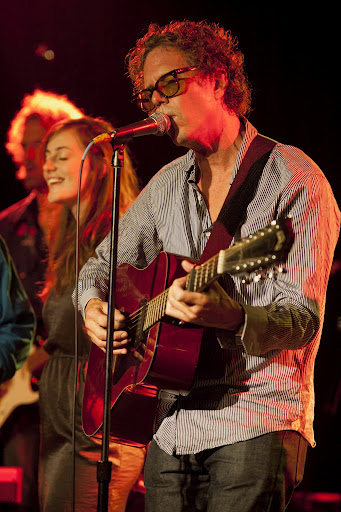 As soon as Richard Thompson finished his official showcase, I raced over to catch the second half of this amazing tribute to the music of Big Star. The show was anchored, literally and figuratively, by sole surviving original band member Jody Stephens. He was joined by an impressive array of musicians who sometimes grew to 15 players on the stage.
And these weren't just any musicians. When I walked in, Gary Louris of the Jayhawks was singing the classic "Ballad of El Goodo" backed by Stephens and Mike Mills. Other performances included North Mississippi All Star Luther Dickinson performing a stripped down version of "Way Out West" and Chris Stamey joining Mills and Louris for a timely version of "September Gurls."
And for the final encore: Stamey, Louris, Mills, Dickinson, Brendan Benson, John Davis (Superdrag) and a host of others playing "Thank You Friends." It was a great celebration of the legendary band and the perfect way to end the evening.
The World Famous Headliners
Sometimes the band comes to you, sometimes you go to the band. Despite some pretty tough competition for my musical attention, I wasn't going to pass on the chance to see the World Famous Headliners, a super group of sorts that features several top Nashville musicians and songwriters. They didn't disappoint turning the club into a rocking rhythm and blues joint. Of course, did one expect anything less from the storied trio of Al Anderson, Shawn Camp and Pat McLaughlin. Me thinks not.
Mercyland, Hymns for the Rest of Us
I only had a cursory awareness of Phil Madeira's musical exploration of faith, released earlier this year. My bad. Madeira gathered many of the artists who appeared on the record, plus some extra guests, to perform songs from the release in the sanctuary of Nashville's Downtown Presbyterian Church. Shawn Mullins led the band through a sizzling version of "Give God the Blues" while Kasey Chambers and Shane Nicholson more than did justice to "From This Valley," originally recorded by the Civil Wars. Emmylou Harris, joined by many of the evening's artists, closed the show with a moving version of her song "The Pearl."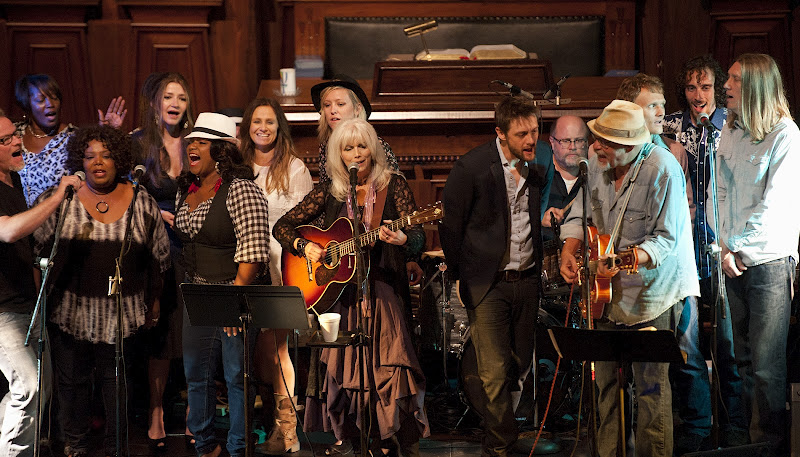 Anthony Da Costa
I knew the name but not the music. Columbia University senior Da Costa is already a well-traveled musician, known to me as a stalwart of the New England folk scene. He more than delivered on that reputation playing a few sharp acoustic songs as part of morning songwriters panel. What truly impressed me, though, was the rock trio performance that dominated his official showcase. He rocked with abandon as the band whipped through a set of well-crafted pop songs.
Kasey Anderson and the Honkies
"We're gonna start bringing our friend out. 'Cause we can," said Anderson a few songs into his set with his band the Honkies. Friends, indeed. The show quickly became a guitar extravaganza as Eric Ambel, Jason Isbell and Audley Freed traded solos with Honkies guitarist Andrew McKeag. Amanda Shires added her own touch with vocals and fiddle.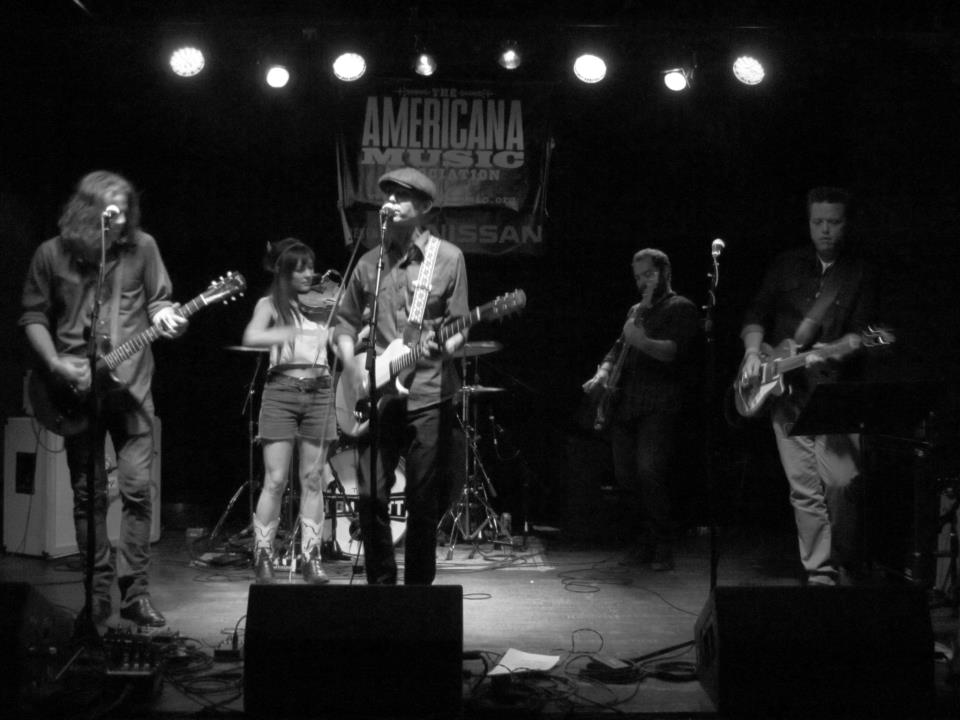 Click here for more Americana Music Conference coverage.
---
Photo credits: Erika Goldring (Gary Louris and Mercyland), Billie Jo Sheehan (Kasey Anderson)
---
About the author:
Mild-mannered corporate executive by day, excitable Twangville denizen by night.
---