Spring brings us two phenomenal releases honoring the legacy of Texas music pioneers Doug Sahm and Townes Van Zandt.
---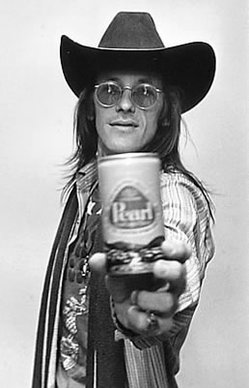 The recently released Keep Your Soul: A Tribute to Doug Sahm (Vanguard Records) pays tribute to San Antonio native Doug Sahm. Sahm established himself in 1965 as leader of the Sir Douglas Quintet, a band whose name was a play on the British invasion groups of the 1960's. Sahm later formed the Grammy-winning Tex-Mex supergroup Texas Tornados with Augie Meyers, Freddy Fender and Flaco Jimenez. Sahm died of a heart attack in 1999.
There is so much to like on Keep Your Soul, from Dave Alvin's rollicking "Dynamite Woman" to Terry Allen & Joe Ely's Texas-style boogie on "I'm Not That Kat Anymore" to Ry Cooder's steaming electric guitar driving "She's About a Mover." I'm particularly partial to the roadhouse stomp of Charlie Sexton's take on "You're Doin' It Too Hard" and Greg Dulli's swaggering "You Was for Real." And if you had any questions about Alejandro Escovedo's tremendous talent, he puts it all to rest with his passionate version of Sahm's "Too Little Too Late."
Audio Download: Shawn Sahm with Augie Meyers, "Mendocino"

Audio clip: Adobe Flash Player (version 9 or above) is required to play this audio clip. Download the latest version here. You also need to have JavaScript enabled in your browser.


[Source: Vanguard Records]
---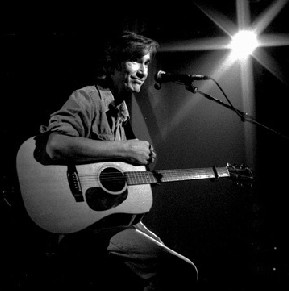 There are so many Steve Earle stories about Townes Van Zandt, the celebrated Fort Worth troubadour. My favorite revolves around how Van Zandt hid Earle's truck keys and wouldn't return them until Earle read "Bury My Heart at Wounded Knee" and "War and Peace." Earle finally figured out Van Zandt's motive after he had completed both volumes. Van Zandt hadn't read either book and wanted Earle to explain the stories to him.
Far from holding a grudge, Earle was so touched by his relationship with Van Zandt that he named his son after the late musician. Said son, Justin Townes Earle, joins his father on the forthcoming Townes, to be released May 12th on New West Records. The album also features Earle's wife Allison Moorer and Tom Morello (Rage Against the Machine/The Nightwatchman).
In celebration of these new releases, here are some videos of the masters in action. You'll see both artists performing one of their classics as well as covers of their own (Van Zandt covering Springsteen's "Racing in the Street" and Sahm covering the Kinks' "Who'll Be The Next In Line").
---
About the author:
Mild-mannered corporate executive by day, excitable Twangville denizen by night.
---