If Americana music is defined as the mashup of musical styles that took root in various regions of the country, you could make an argument the recent release from Sara Watkins, Sun Midnight Sun, is the poster child for Americana.  With the exception of the opening track, The Foothills, which showcases the Celtic roots of Appalachian music, there's really nothing on the album that would direct a Walmart employee to put this in any bin except pop.  But scratch the surface a little more and an artesian well of influences quickly bubbles to the surface.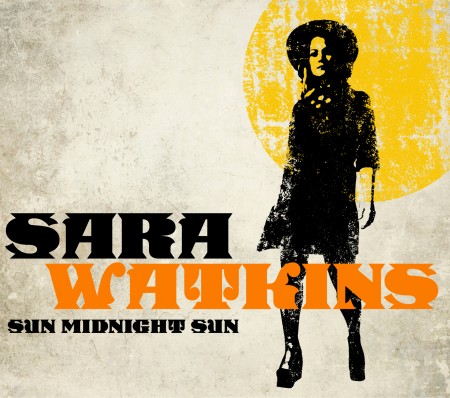 The keynote presentation for that idea has to be the collaboration with Fiona Apple on the song popularized by the Everly Brothers, You're the One I Love.  It's a female vocal driven version of a Sons Of the Pioneers western music styling of a 50's vintage pop song.  My head hurts just trying to describe it.  I loved it.  There's also a pop cover of a beautiful Willie Nelson tune, I'm A Memory.  Try that, Britney or Beyonce.
Several songs take sort of an indie-grass direction, no doubt influenced by Watkins recent stint with The Decemberists.  Be There is a waltz with the regret of not being there for someone when they needed you, but hoping against hope they can be there when you need them.  When It Pleases You is perhaps a variation on that theme about the imbalance in a relationship.
The album finishes with Take Up Your Spade, an almost hymn with harmony support from Apple and Jackson Browne.  It's about giving thanks for your life and the road you've traveled, and it serves well as the closing number.  It also puts the finishing touches on the idea that various styles of roots music can be taken in so many new directions.  Sun Midnight Sun shows Watkins is just the girl to do that.
---
About the author:
I've actually driven from Tehatchapee to Tonopah. And I've seen Dallas from a DC-9 at night.
---