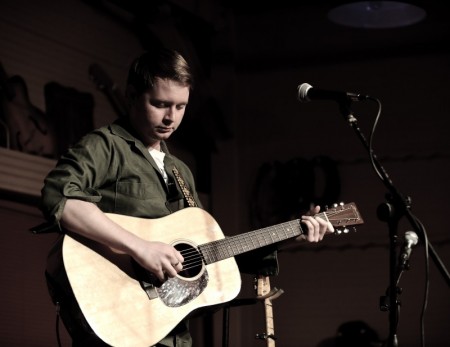 Jericho, John Fullbright
(from the Blue Dirt Records release
From The Ground Up
)
Fullbright's is a welcome new voice on the singer-songwriter scene. He writes and sings with a voice that belies his 23-odd years, as evidenced by this stirring track.
Throw your arrows and your slings
And your other precious things
Outside your gate I will stand tall
As you cower behind your wall
Look inside yourself to see
Where these walls appear to be
Let your soul step out to breathe
Swallow whole your dignity
Audio Stream: John Fullbright, "Jericho"

Audio clip: Adobe Flash Player (version 9 or above) is required to play this audio clip. Download the latest version here. You also need to have JavaScript enabled in your browser.
---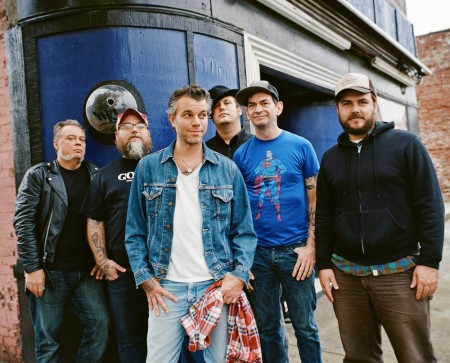 Like Lightning, Lucero
(from the ATO Records release
Women & Work
)
From the romping piano open to the horn-infused chorus and from Brian Venable's guitar blasts to Ben Nichol's whiskey-soaked vocals, this track is a great reminder of all that I like about Lucero.
Audio Stream: Lucero, "Like Lightning"

Audio clip: Adobe Flash Player (version 9 or above) is required to play this audio clip. Download the latest version here. You also need to have JavaScript enabled in your browser.
---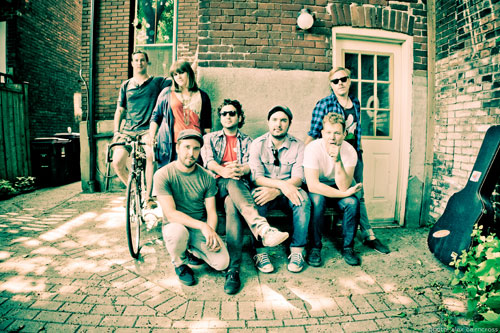 If Raymond Carver Were Born In The 90's, Library Voices
(from the Dine Alone Records release
Summer of Lust
)
I'm not quite sure what to make of the title but it hardly matters. Songs don't get much more infectious than this.
Audio Stream: Library Voices, "If Raymond Carver Were Born In The 90's"

Audio clip: Adobe Flash Player (version 9 or above) is required to play this audio clip. Download the latest version here. You also need to have JavaScript enabled in your browser.
---
Hey, It"s Okay, Antonio Lulic
(from the self-released
Rough
)
So I've become, pardon
best online casino
the pun, a broken record about this song and its associated release. Although it is technically a 2011 release, I discovered Lulic at this year's SXSW. His music, this song in particular, has been in heavy rotation ever since.
You know we never put things right, we only put them away, living in hiding from our mistakes.
Audio Download: Antonio Lulic, "Hey, It"s Okay"

Audio clip: Adobe Flash Player (version 9 or above) is required to play this audio clip. Download the latest version here. You also need to have JavaScript enabled in your browser.
---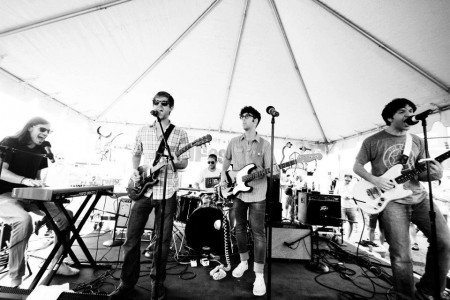 Worry About Your Health, The District Attorneys
(from the This Is American Music release
Slowburner
)
I've been on a rock binge of late so this track was a welcome addition to the 2012 playlist. Angry guitars set against an insistent beat make for a song that is best played loud.
Audio Download: The District Attorneys, "Worry About Your Health"

Audio clip: Adobe Flash Player (version 9 or above) is required to play this audio clip. Download the latest version here. You also need to have JavaScript enabled in your browser.
---
Reinvent the Wheel, Highway Ghosts
(from the self-released
Beyond All Help
)
Sometimes the simple songs are the best songs. This Boston quartet wrap a winsome melody with some gentle harmonies to create one of the more endearing songs so far this year.
Audio Download: Highway Ghosts, "Reinvent the Wheel"

Audio clip: Adobe Flash Player (version 9 or above) is required to play this audio clip. Download the latest version here. You also need to have JavaScript enabled in your browser.
---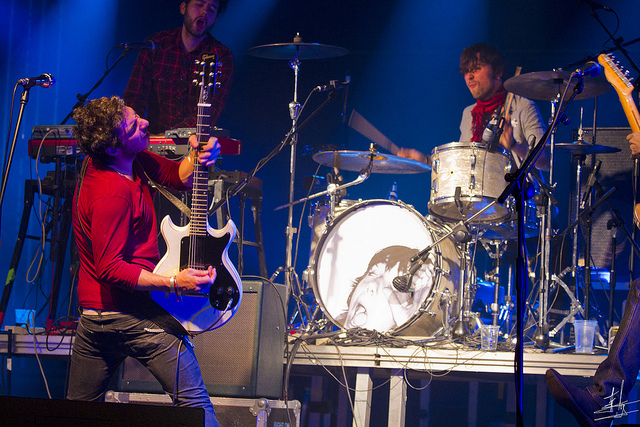 Get Back, The Right Ons
(from the Love Monk release
Get Out
)
Simply a great rock song with just the right amount of soulful swagger.
Audio Download: The Right Ons, "Get Back"

Audio clip: Adobe Flash Player (version 9 or above) is required to play this audio clip. Download the latest version here. You also need to have JavaScript enabled in your browser.
---
Emmanuel Leon
Photo credits: All photos courtesy of the artist except: Antonio Lulic (MidTea), The District Attorneys (Brittany Gershenhorn) and The Right Ons (Emmanuel Leon).
---
About the author:
Mild-mannered corporate executive by day, excitable Twangville denizen by night.
---