I have to admit that I was a bit suspect when the Sundance Channel's Spectacle series was first announced. The show features Elvis Costello interviewing a collection of artists ranging from Elton John to the Police to Lou Reed and others.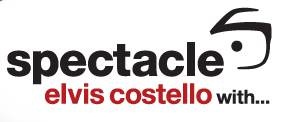 As it turns out, the series is quite entertaining. Costello's own musical experiences give him a unique perspective on the discussions and lead to some entertaining exchanges. To wit, this gem from his interview with the Police:
Elvis Costello: I think that it is well known that all bands go through this moment where it's a little bit like a couple that are fighting. 'Are you going to play that, are you?' [Pause] 'You happy with that there?'

Stewart Copeland: No, no, no, no. Maybe that's how it is in your band. We don't do passive aggressive.

Costello: Is that true?

Sting: We go straight to aggressive.
To celebrate the new series, Twangville is giving you the chance to raid the Sundance swag closet. You get a Keen/Sundance bag, t-shirt, speakers, notebook and Sigg/Sundance Thermos (all pictured below).
Post a comment with your favorite Elvis Costello song to be eligible to win. A winner will be selected at random when the contest ends on Monday, 1/26/09 at midnight ET.**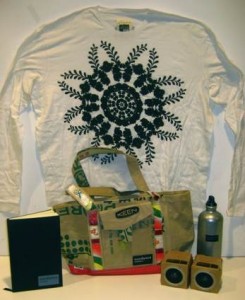 ---
**By participating in Twangville contests you agree to allow Twangville to post the winner's name and city on our web site. We pass along the winning addresses to the artist or promotions company for fulfillment. Twangville will not use your address for any other reason except as noted above.
---
About the author:
Mild-mannered corporate executive by day, excitable Twangville denizen by night.
---