Chocolate covered bacon.  Spam sushi.  Over easy eggs on pizza.  I'm a fan of things that, at first, don't seem to go well together, and yet when you actually try it's pretty darn good.  That's the kind of surprise I got when listening to Katie Glassman's latest release, Snapshot.  It's bluegrass and vintage jazz.  A torch singer with a fiddle.  Blues polka.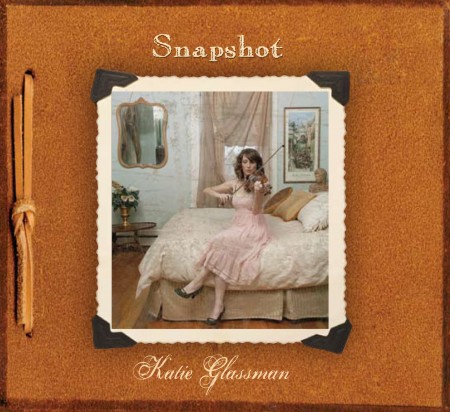 The album starts out with Uncle John, a western swing number that if not for Glassman's silky vocals, would be immediately pegged as an Asleep At the Wheel classic.  Then comes the title track, a jazzy number that would be perfectly at home in a sharp Vegas lounge in the 50's.  Next up is Devil's Plea that starts with a breathless vocal part that builds the suspense on what direction the song will take: will it be bluegrass, will it be jazz?  Ahh, who cares, it will be a good listen.
Earlier in her career Glassman won a bazillion awards for her fiddle prowess.  But like any good musician she used that to springboard into other genres and styles.  On the whole, I'd say Snapshot is more of a jazz project than anything, but that categorization is more about picking the biggest minority.  Personally I found myself drawn to several tunes with more of a bluesy tinge: Rain, Rain; Long White Dress; and a Billie Holiday-soaked 1000 Shades Of Blue.
I don't really know how to wrap up this review, since Snapshot covers such a wide variety of music.  Somehow, though, it all flows together and fits nicely.  So whether you want a little twang in your jazz, or some sultry vocals in your bluegrass, Katie Glassman comes through on this disc.
---
About the author:
I've actually driven from Tehatchapee to Tonopah. And I've seen Dallas from a DC-9 at night.
---