Every once in awhile you come across a show that simultaneously offers the highest and lowest of expectations. My first visit to Zack Hickman's House of Ill Repute, a month-long residency in Cambridge's Lizard Lounge was that kind of show. Hickman, the mustachioed bassist for Twangville fave Josh Ritter and several others, has been inviting friends to join in the fun for these reviews for several years.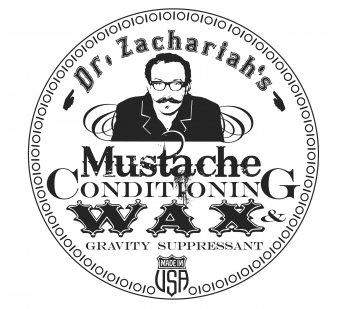 If there was any question as to the mayhem and merriment that would be experienced that night, Hickman put it to rest with his "House of Ill Repute" theme song. "What have you got to lose, well at least there's booze," he sang, "Anything to make my songs sound better." Talk about managing expectations.
Hickman promptly stripped off his dapper suit to reveal what is best described as a devilish red jumpsuit and the show was off-and-running. Having declared it "Ladies Night" whereby the entire evening's guest were ladies, Hickman brought up guest Kristin Andreassen to assist him in an ukelele and tuba version of "Girls Just Want to Have Fun" complete with Casio drum beats. To fully paint the full picture, Hickman played tuba and sang while strumming the ukulele held by Andreassen.
Hickman would later quip, "I'm the Rocky of the tuba. I fight the good fight but rarely win." Actually, Zack, Rocky won most of his matches (although I didn't see Rocky 5).
Later in the evening Andreassen returned with Aoife O'donovan, her compatriot in the folk trio Sometymes Why. Their mini-set was filled with poignant songs rendered all the more impressive by their enchanting harmonies. Well, they did play one song that perhaps re-defined poignancy, O'donovan's intense "Too Repressed" with its chorus "I want to f*ck you but I'm too repressed."
Midway through the second set Hickman called out, "Who wants to hear (artist name)," catching the attention of said female folk singer who was enjoying the show from the audience. "Are you kidding me? I'm completely wasted!" she responded before an audience outcry forced her to the piano. Even wasted, she impressed. (Name withheld to protect the innocent, or rather less than innocent.)
Hickman summed the evening up best, "If I had any more sirens in the house it'd be a 4 alarm fire!"
---
About the author:
Mild-mannered corporate executive by day, excitable Twangville denizen by night.
---