Twangville has teamed up with Muscle Shoals musician Jimbo Hart, known to many for his work with Jason Isbell and others, to highlight the many great artists that call Muscle Shoals home.
---
THE FIDDLEWORMS

Twangville Says:
Just to let the reader know, I have heard about Muscle Shoals all of my life. I was born and raised in the Northeast Alabama city of Gadsden, and have lived most of life in and around Birmingham and now Tuscaloosa. Despite my proximity, I have spent very little time in the Shoals area. I guess I need to head up there and have something a little stronger than Coke with Jimbo. It is an interesting time in Muscle Shoals a new breed of musicians is evolving, while the Old School is still going strong. The Fiddleworms personify the classic Southern sound that has been coming from the Shoals since its early days. Anyone raised on one of the many rivers in Alabama, as I was, knows what a fiddleworm is. They are big worms that come from deep in the soil. In fact, one good fiddleworm can catch more than one big fish. That pretty much describes the Fiddleworms music. Their music is organic and authentic. There is certainly a Jam Band element in their music. (Not surprising since David McKay's wife toured with the Dead for 8 years.) However, they also employ Southern Rock, Bluegrass and Jazz to varying degrees. They are exceptional musicians and there most recent album,
See the Light
, is not to be missed. (
Chip Frazier
)
Jimbo Says:
These guys have been a mainstay in the Muscle Shoals music roster since the early 1990's. In fact, I used to sneak out at night at the the ripe old age of 12 and go watch them at the bar behind my house (indeed, the world was different, then). Sitting in a corner, usually smoking cigarettes and drinking Cokes, I was taught how to play bass in a band by The Fiddleworms. Indeed, they are still teaching us. Every album they've made over the years have somehow topped the one before it and their latest 'See The Light' is no different. Dig!
---
BELLE ADAIRE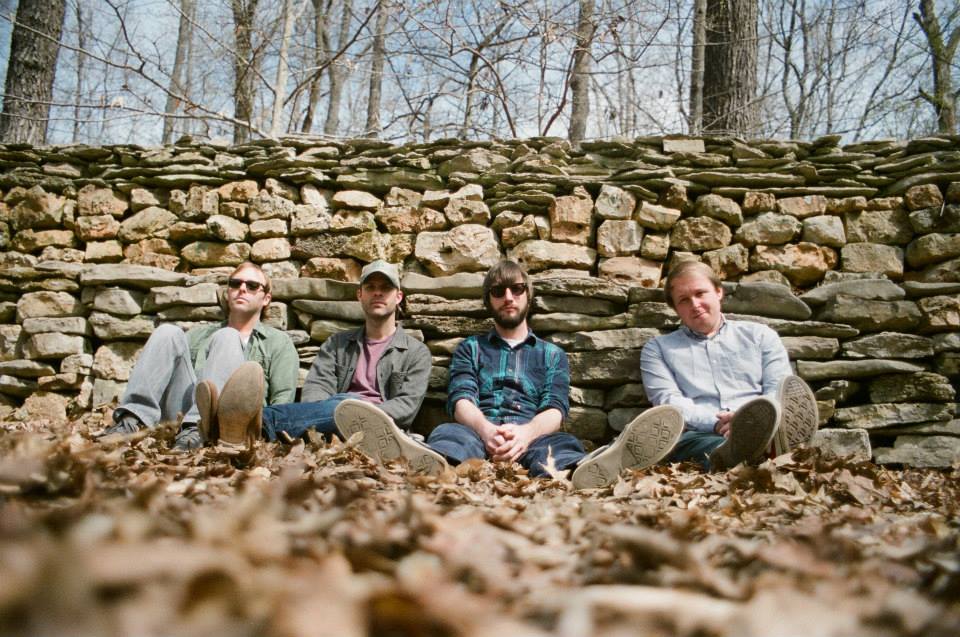 Twangville Says:
Belle Adair represents the new breed of bands emerging from the Shoals. Their new album, "The Brave and the Blue" is an ambitious fusion of sounds. They use folk instrumentation to produce an ethereal Indie-Rock atmosphere, with beautiful hypnotic melodies. When listening to the album, you will be absorbed from beginning to end. (
Chip Frazier
)
Jimbo Says:
Belle Adair could be considered The Pollies' alter-ego, in that both bands share members Chris James on the bass, Reed Watson on drums and Daniel Stoddard on steel and guitars and stuff. Backing principal songwriter Matt Green is also Ben Tanner on keys and things. Their new record 'The Brave And The Blue' is a journey into sonic wizardry and melancholy that begs to be dug deeply into, so dig away,
here
.
---
Click here for more Muscle Shoals music coverage.
Photo credits: Ashton Lance (Belle Adaire)