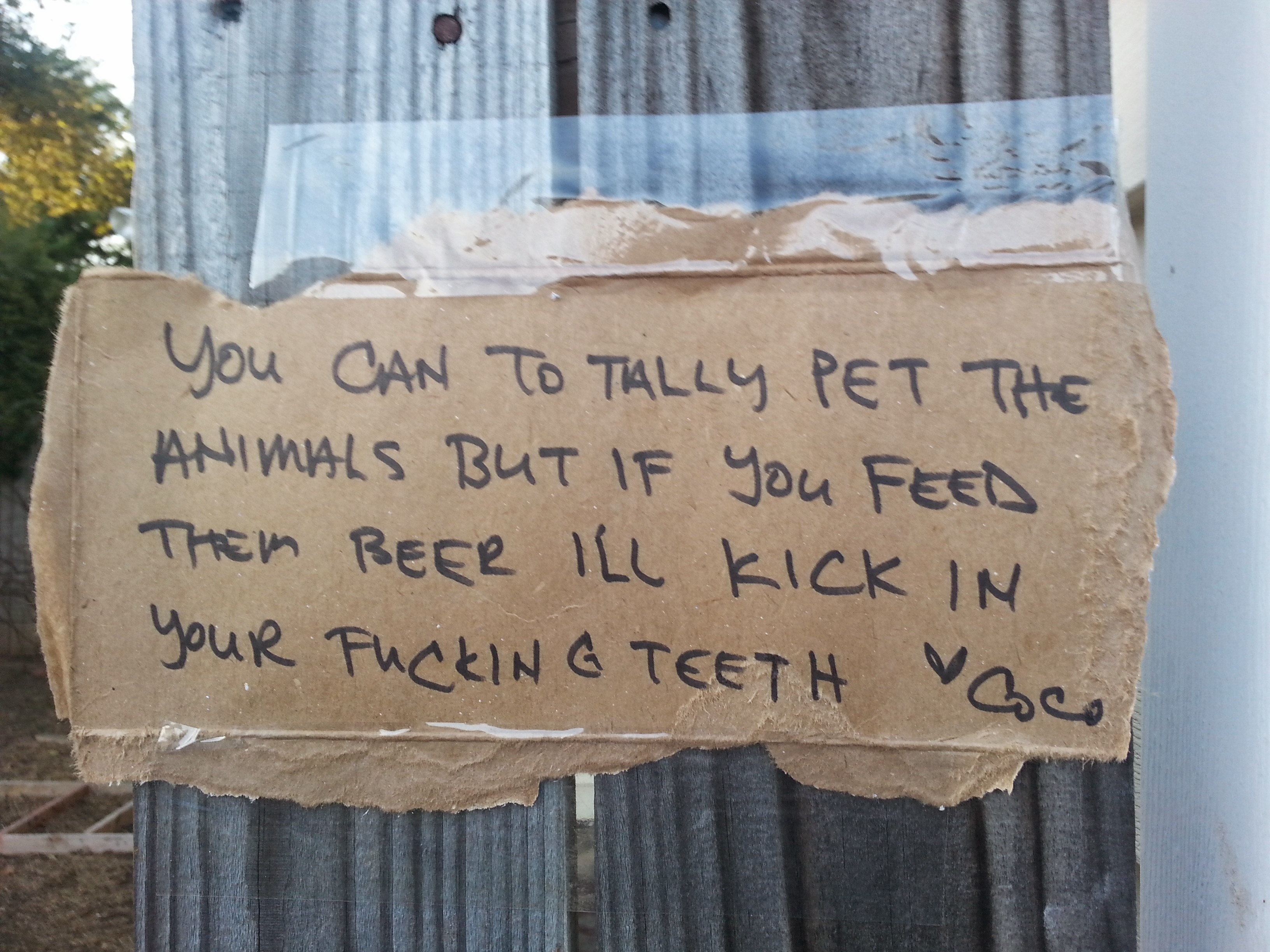 One of my favorite things about attending music conferences and festivals are the crazy comments that you hear along the way. Here are a few choice selections.
FROM THE AWARDS SHOW
---
If it wasn't for that guy we'd be doing this at a burnt out Kmart.
Jason Isbell acknowledging that the awards show was being held on Hank Williams birthday.
---
I can't tell you how foolish I feel accepting an award from Vincent Gill [while standing] on a stage with Ry Cooder.
Buddy Miller accepting the award for best instrumentalist
---
He was world music before there was such a thing.
Keb Mo presenting Taj Mahal a lifetime achievement award
---
They are only easy to play badly.
Keb Mo on playing the blues
---
The music of my people became the music of all people.
Keb Mo
---
We're scheduling a post-production hair off. Robert Plant is invited but he's already got a lifetime achievement award.
The Milk Carton Kids, filling time while they waited for the teleprompter to be fixed
---
I'm a little disappointed. We got used to be nominated for things. We never win and you need to manage people's expectations.
The Milk Carton Kids, accepting their award for Duo/Group of the Year
---
He's taken the outlaw country sound and started singing about turtles and stuff.
Elizabeth Cook introducing Sturgill Simpson
---
We were supposed to be short. You weren't so I'm not gonna be either.
JD Souther to co-presenter Ken Paulson during their presentation to Jackson Browne
---
It's part of the American character to say what you believe.
Jackson Browne, accepting the Spirit of Americana / Free Speech in Music Award
---
This ain't nothing you're gonna see on TV.
Browne stopping his performance to tune his guitar
---
As time went on it turned out to be a quite more generous song than she deserved.
Jackson Browne introducing a song that he wrote about an ex-girlfriend
---
FROM THE SHOWCASES
---
Life is a mess and there's no reason that our music shouldn't be.
Joe Henry
---
May he who lives without sin have better luck this evening.
Todd Snider
---
Where the fornication nation meets the salvation train.
Mojo Nixon describing Marty Stuart's new album
Saturday Night and Sunday Morning
.
---
How much did you pay to get in here? You're getting your money's worth.
Marty Stuart to the crowd after flubbing a guitar solo at a free show
---
Why don't you love me any more?
Guy in crowd
Is that a request or a question?
Eileen Rose, responding to his request
---
Sorry about that. Young people ordering beers.
A bartender apologizing for the delay that resulted from having to deal with an indecisive group
---
He's got great hair.
Mojo Nixon describing Marty Stuart
---
Here's a song I wrote about someday being famous and paying my bills playing country music.
J.P. Harris
Right.
Guy in crowd
---
"A long, long time ago..."
Robbie Fulks, kicking off his final song when the sound guy told him he had time for one more short one. I'm sure you can guess the song.
---
I've knocked over 2 of my 3 drinks. I've baptized this stage in wine & vodka.
Cory Chisel
---
Here's a new song. It's about drugs. We did it for the first time this morning at a gospel brunch.
Elizabeth Cook
---
Most people, even musicians, don't know what producers do.
Joe Henry
---
You listen really hard until it gets good.
Joe Henry quoting a T Bone Burnett comment about producing
---
That's what is great about music, it can be your friend when no one else can understand you.
Mike Farris.
---
Sometimes the end of a lease doesn't line up with the end of a relationship.
Anthony D'Amato introducing "If It Don't Work Out," a break-up song
---
If you aren't having a good time, it's your own fucking fault, because this band is fucking awesome.
Cory Chisel, referring to his pick-up band
---
You're like a yard full of coon dogs that ate some bad possum.
J.P. Harris to a quiet but attentive crowd
---
How's everybody feeling,'cause I feel like shit. It's too much fun down here.
Lee Briante of the Far West after a long week of music and festivities
---
We just moved to the south and felt we needed to write a song to make us fit in. So this is a song a out biscuits.
The Grahams
---
If you don't know this, there's something wrong with ya.
Mike Farris introducing "This Little Light of Mine"
---
If I fuck up the lyrics you won't know any better.
Anthony D'Amato introducing a new song
---
Click here for more Americana Music Conference coverage.