The Holmes Brothers have spread their special brand of joy for years. Brothers Sherman and Wendell, along with drummer Popsy Dixon, have established a special kind of soul-blues that is part gospel, part soul.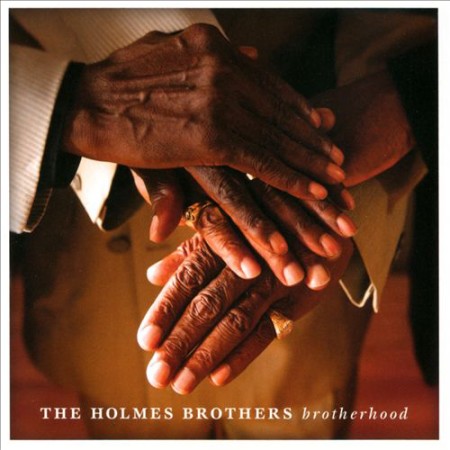 Although the Holmes Brothers had performed together throughout the 1980s, it wasn't until the 1990s that they started getting widespread recognition for their magical sound.  The Holmes Brothers' music is most often described as a variation of "soul-blues," a form of blues that was pioneered by African-American musicians in the post-war South.  Many of the music form's early champions, such as the late Bobby "Blue" Bland and Z.Z. Hill, have passed on, making soul-blues a somewhat endangered art form.  Though soul-blues influences can be heard in the work of many artists, only a few artists such as the Holmes Brothers fully embrace the style.
The Holmes Brothers since 1990 have released a stream of excellent recordings.  A sense of elation frequently pervades their albums, which are a joy to listen to.  Early album highlights included 1990′s In The Spirit and 1993′s Soul Street.  Noteworthy recent releases include the superb Simple Truths in 2004 and 2010′s Feed My Soul.  They are at their best when the gospel influence creeps into their music, such as on "Fair Weather Friend" on Feed My Soul.
Brotherhood is true to form for the Holmes Brothers.  It is yet another example of great artists at the top of their game.  What always comes through is their joy in singing, and a sense that they want to convey that joy to their listeners.  Once again, the gospel influence is there.  "I Gave Up All I Had" is entrancing, as is the closer, "Amazing Grace."  But there's also some funky soul with tunes like "Likety Split" and smooth soul on "Soldier of Love," along with good ole rock 'n' roll on "My Word is My Bond" and straight-up blues like "Drivin' in the Drivin' Rain."
The Holmes Brothers have been popular at blues, folk and gospel festivals for so many years they have become almost legendary.  Their live shows are a celebration, and their recordings are consistently entertaining.  Brotherhood is one more example of a musical phenomenon at its best.