It's often said that those who don't know history are doomed to repeat it.  The implication is this is a bad thing.  It may be in many settings, but in music it's more the case that those who know history love to repeat it.  Shortly after World War II there was a concerted effort to record much of the traditional music that was being passed along and stylistically adapted to new tastes.  In 1948 Moses Asch formed Folkways Records to document traditional music and spoken word performances along with "the sounds of the world".  Folkways went on to be a central player in the rise of folk music in the 60′s with artists like Woody Guthrie, Pete Seeger, and Lead Belly.  In the early 70′s the Smithsonian acquired Folkways and integrated their historical recordings along with the Folkways catalog of over 2000 records.  More recently Smithsonian Folkways has released compilations highlighting various stylistic contributions to modern music.  Their latest is Classic African American Songsters.
Unlike many of the historical collections on the market today, Songsters doesn't focus on a particular genre or artist, but instead delves in to the singers who were adapting traditional songs for the audiences of the day; songsters in the vernacular.  A few of the artists on this disc are well known.  Mississippi John Hurt sings about Monday Morning Blues.  Lead Belly, nee Huddie Ledbetter, does My Hula Love, certainly not one of his more well known tunes.  The Reverend Gary Davis belts out a pretty good Candy Man, a song I had associated with Lead Belly, but apparently of very vague origins.  Davis claims he first heard it at a carnival about 1902.  Given the recent popularity of the Alvin Brothers tribute, Big Bill Broonzy's name will probably catch people's attention.  Unlike the blues-oriented songs penned by Broonzy that the Alvins cover, here he does his own cover of the ragtime classic Bill Bailey.
There are also a number of songs you've heard countless times, but sung here by artists you probably haven't heard.  And some of the interpretations are really a notch above the crowd, particularly given the recordings are sometimes 50-60 years old.  Brownie McGhee does an awesome job on Pallet On the Floor, a blues classic traced back to the late 1800′s.  From that same era of cotton field music, John Cephas and Phil Wiggins do a dynamite Going Down the Road Feeling Bad, a number Dead fans are sure to be familiar with.  The one that caught me most by surprise was Peg Leg Sam covering Froggy Went A-Courtin', a kids song that supposedly dates back to the 16th century and done here with a nice bluesy harmonica.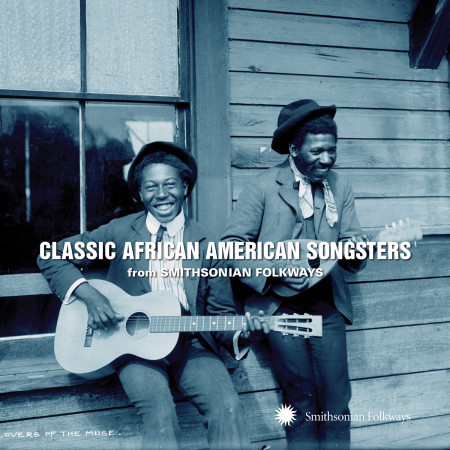 Classic African American Songsters is not an album your hipster friends are going to tell you about because they've discovered the newest super-cool band you need to hear.  But if you want to hear what some current hits sounded like back in the day, or are a fan of acoustic music with bona fide authenticity, it's worth a detour to get this record.