Out in the courtyard at the Boston's Museum of Fine Arts on a summer evening, I caught one of the most accomplished mandolin players in bluegrass. Sierra Hull may only be 22, but she's got a tight band, can pick her mandolin, and has quite the voice to go along with it. Right from the start, Sierra wasted no time ripping into a couple of instrumentals. Her picking was rhythmical and her the solos were creative.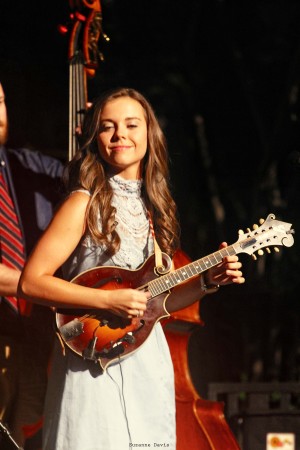 And that's before Sierra opened her mouth to sing. From her 2011 album, "Easy Come, Easy Go" is an assured track that Sierra delivered confidently. "Don't Pick Me Up" is another excellent track from "Daybreak."
Sierra Hull's band moved with her easily. Clay Hess (guitar), Cory Walker (banjo), and Christian Ward (fiddle) were the perfect backdrop. A bluegrass band whose crafty picking and solos merged easily with Sierra's an knew just when to take a backseat.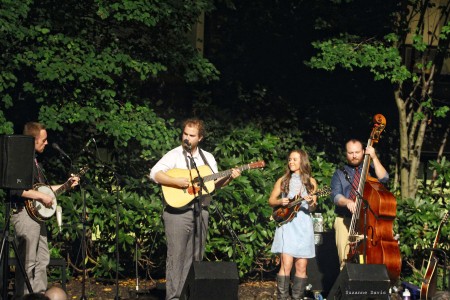 She can write heck of a tune also. "Two Winding Rails" and "All Because of You" feature Sierra's pristine vocals. It's something of a young Alison Krauss.
With her amazing background, Sierra Hull has so many talents. Some may say that Sierra has only known music for all her life, but she's got so much life in front of her. The future is bright for her. Sierra's writing is sounding more and more polished. I can't decide if I like the earlier record of the later one.
Photos by Suzanne McMahon