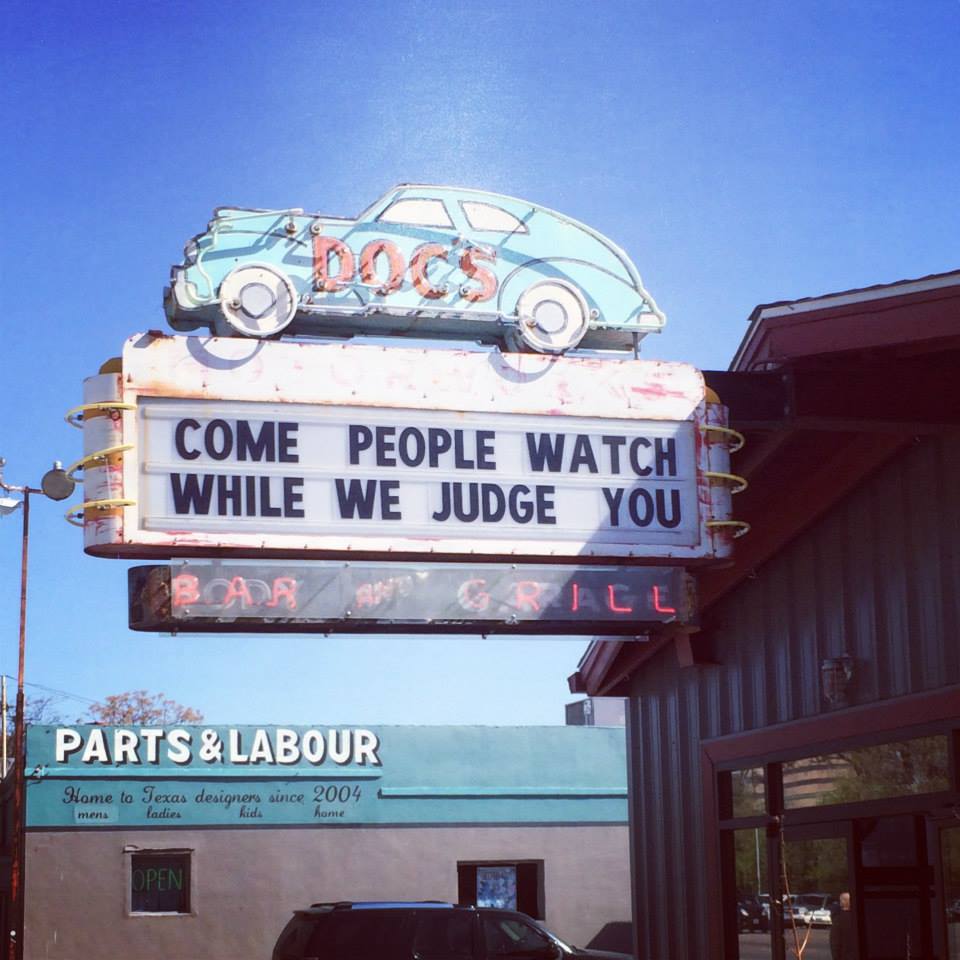 For me, the true harbinger of spring is the arrival of the SXSW Music and Media Conference in Austin, Texas. Or rather, spring begins for me when I arrive in Austin for SXSW. With upwards of 2,500 bands and 20,000 attendees from around the world, SXSW is the world's premiere music conference. Even better, it is one heck of a party. Over the next week I'll be sharing some of my highlights from SXSW 2014.
---
THE TRAGEDY
Any discussion of SXSW has to start with the horrifying hit-and-run tragedy that occurred early Thursday morning. There are two schools of thoughts, views that are not mutually exclusive. First, that SXSW has simply grown too big to control. Second, that is that it is near impossible to prevent stupid people from being fucking idiots. The irrefutable truth -- this was a senseless tragedy that will forever scar the event, the city and all those whose lives were impacted.
---
TOO MANY PEOPLE, TOO MANY CORPORATIONS
Ok, maybe I'm starting to sound like a grump but it was damn near impossible to navigate through the thousands of people who descended on Austin. The mass of humanity on 6th St was at best frustrating, at worst unnerving (but apparently not for the infamous
pizza-eating guy
.)
I'm hardly the first to make note of the ever-increasing corporate presence. Of course, that didn't stop me from taking advantage of the fully-charged replacement batteries being handed out by a cell phone manufacturer or catching a complimentary ride from the car manufacturer showcasing their latest vehicles. The definition of absurdity, however, was Lady Gaga performing a private concert for those who posted to a particular social media channel about a specific brand of corn chips.
---
BOSTON REPRESENTS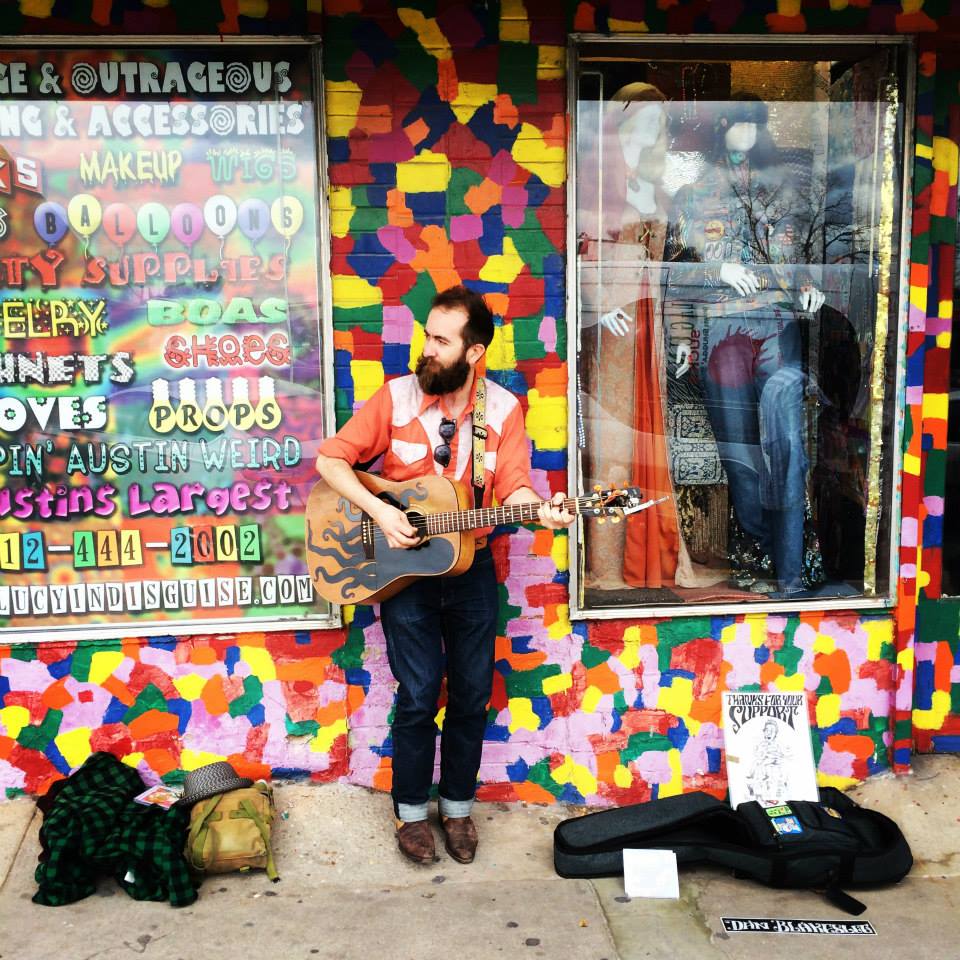 Perhaps it is because I've become a bit more passionate about my home town, but Boston damn sure came on strong at SXSW this year. You'd think that I have plenty of opportunity to see these artists in Boston so would focus my attention elsewhere while in Austin. Yet there I was, loving every minute of it. A plethora of New England artists planted the regional flag on 6th Street for the two-day South by Northeast celebration. The Silks, Tigerman WOAH, Old Jack and others demonstrated why the region is such a hot-bed of great music these days. Personal faves Girls Guns and Glory, Amy Black and Sarah Borges all but set up shop at the G&S Lounge. The Girls Guns and Glory crew told me that they played a whopping 17 shows in five days, a mix of their own gigs and backing up Black and Borges. The icing on the proverbial cake? After an absence of several years, Boston busker Mary Lou Lord made her return to the streets of Austin. There's nothing like closing out a night watching her strum a couple of tunes, both originals and classic covers. (That's the always colorful Dan Blakeslee in the photo.)
---
SOUNDS OF THE CITY
The Singer-Songwriter Rises Again
One of this year's great pleasures was the return of the song. Sure, it's never quite gone away but it came into clearer focus this year. Brooklyn's Chris Mills and New Orleans artist Andrew Duhon brought bands but let their songs stand front and center. Later in the week I watched Austin songwriter David Ramirez captivate the crowd in a hotel lobby.
Bring on the Rock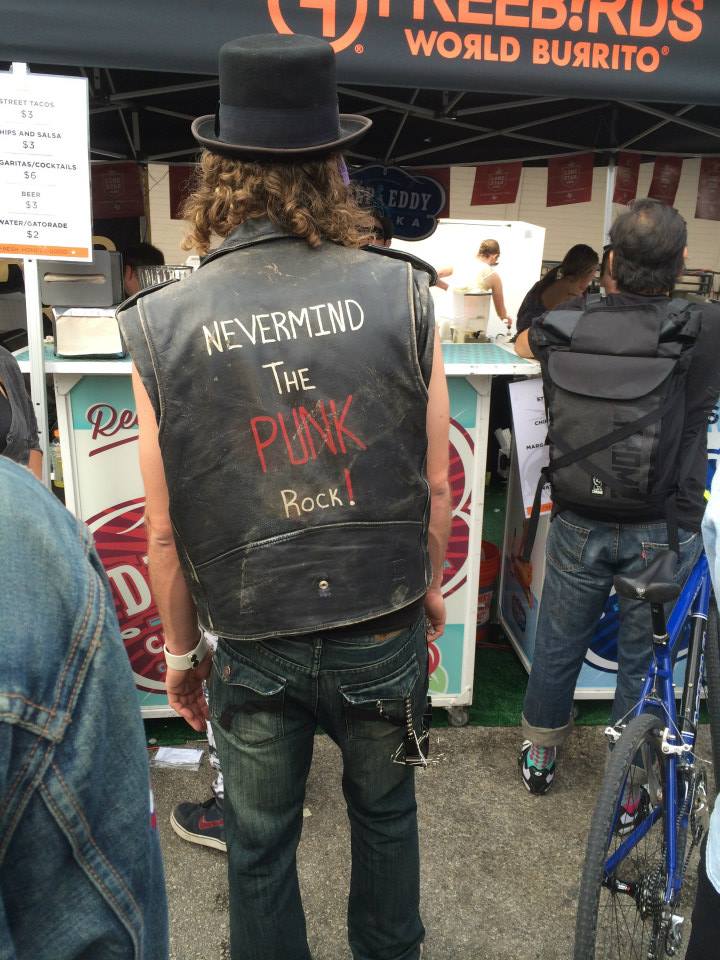 There was plenty of good ol' rock and roll to be found all over Austin. Personal favorites the Hold Steady celebrated the release of their latest album with a healthy dose of their dual guitar attack. Lydia Loveless raised the stakes to three guitars with her spirited sets while her fellow Columbus Ohio residents Two Cow Garage served up their own sets of ferocious rock and roll. Austin's own the Riverboat Gamblers celebrated their first ever gig at their hometown's legendary Continental Club with an electric performance with no less a rock authority than Peelander Z's Kengo Hioki rushing the stage towards the end of their set.
Sidemen Stepping Out
It was great to see some notable musicians step from the shadows and into the light. Chief among them was Social Distortion guitarist Jonny Two Bags (aka Jonny Wickersham) who just released a solid new roots-rock album. Among the others that I caught were longtime Paul McCartney guitarist Rusty Anderson who, not surprisingly, played a healthy dose of melodic power pop.
---
Click HERE for more Twangville coverage of SXSW.
Photo credit:  All photos courtesy Mike Panico except "Space Available", courtesy
Brandon Carson