by Tom Osborne in Best of Year, Readers' Pick
With 65 of 300 total votes Twangville readers picked Jason Isbell and The 400 Unit's "Here We Rest" as their favorite album of 2011. Rounding out the top five were albums from Matthew Ryan, The Decemberists, Ryan Adams, and Gillian Welch. Congratulations to all the nominees which were based on our monthly Readers' Pick poll.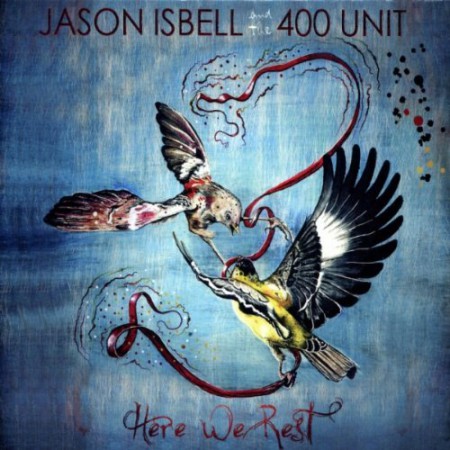 #2. MATTHEW RYAN, I Recall Standing as Though Nothing Could Fall (32)
#3. THE DECEMBERISTS, The King Is Dead (29)
#4. RYAN ADAMS, Ashes & Fire (26)
#6. TOM WAITS, Bad As Me (19)
#7. WILCO, The Whole Love (15)
#7. DRIVE-BY TRUCKERS, Go-Go Boots (15)
#9. DAVE ALVIN, Eleven Eleven (13)
#11. LUCINDA WILLIAMS, Blessed (10)
#11. JOHN HIATT, Dirty Jeans & Mudslide Hymns (10)
#11. STEVE EARLE, I'll Never Get Out of This World Alive (10)
#14. JAYHAWKS, Mockingbird Time (9)
#15. MY MORNING JACKET, Circuital (4)
#16. R.E.M., Collapse Into Now (3)
#19. NEIL YOUNG INTERNATIONAL HARVESTERS, A Treasure (1)
#20. BODEANS, Indigo Dreams (0)
#20. THE DECEMBERISTS, Long Live the King (EP) (0)
Stay tuned for our annual Editors' Picks for Best Albums of 2011, an aggregated list.
---
About the author:
Washington, D.C. area web designer by day. Certifiable music freak by night. Husband and father of two by the loving grace of God.
---